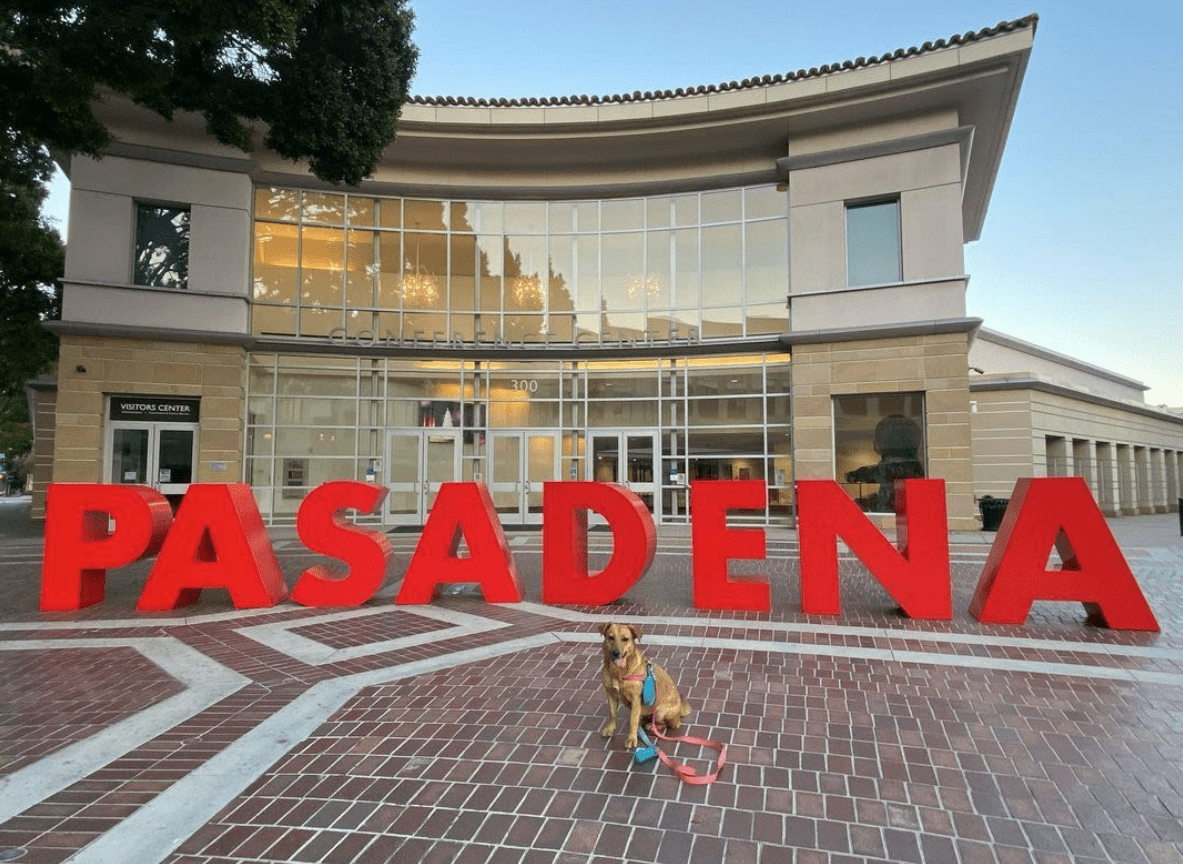 Considering moving to Pasadena, CA? Make the decision simple with our all-in-one guide.
Nestled below the San Gabriel Mountains and just eleven miles from Downtown Los Angeles, Pasadena, CA, offers the perfect balance of a slow suburban lifestyle, ample outdoor activities, and major city access.
If you love life in Los Angeles but are looking for a change of pace and scenery, Pasadena is the perfect place to call home.
Let's take a deep dive into everything you need to know before moving to Pasadena.
Housing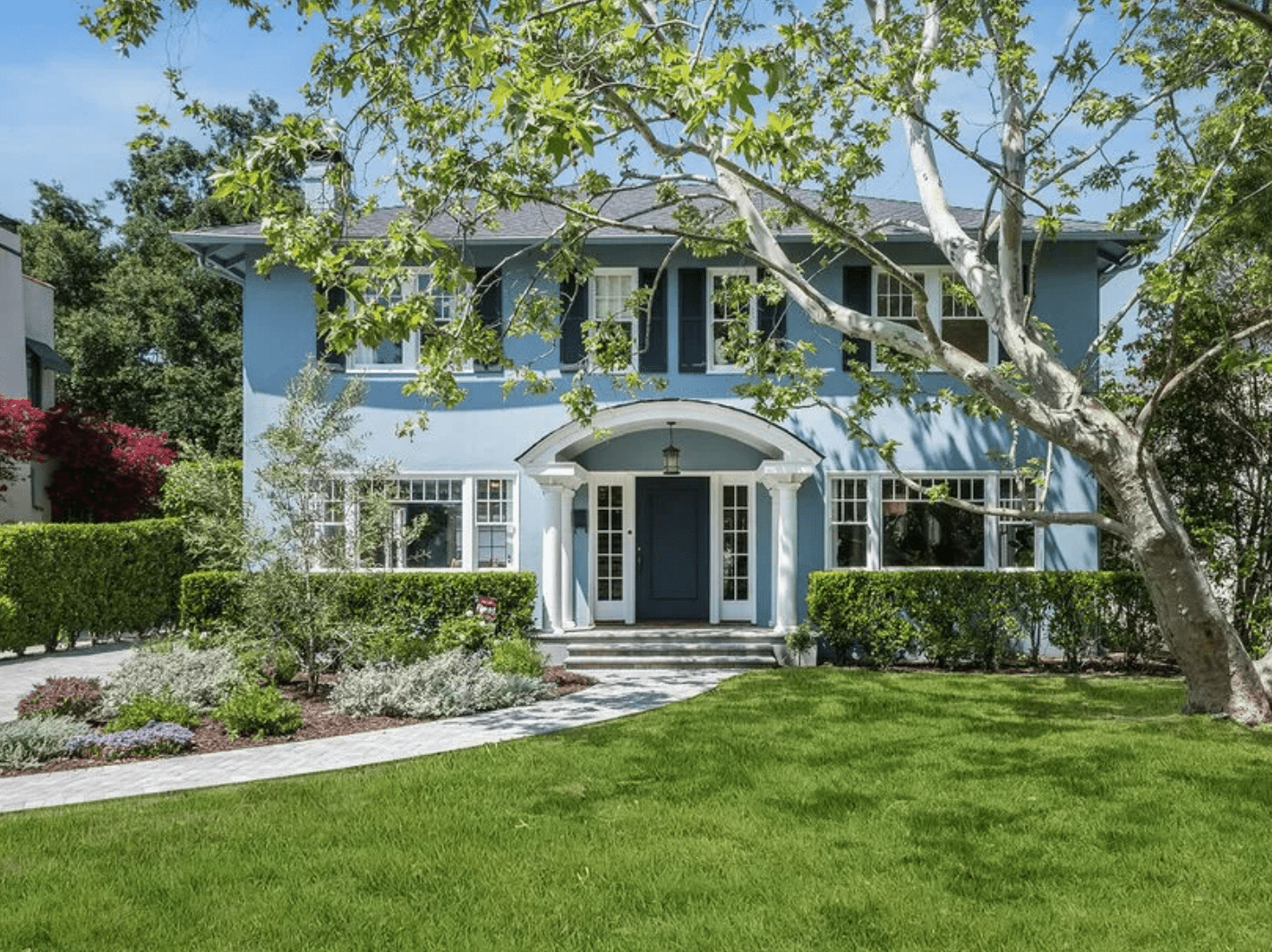 There are housing options in Pasadena to fit all lifestyles and budgets.
Best Neighborhoods in Pasadena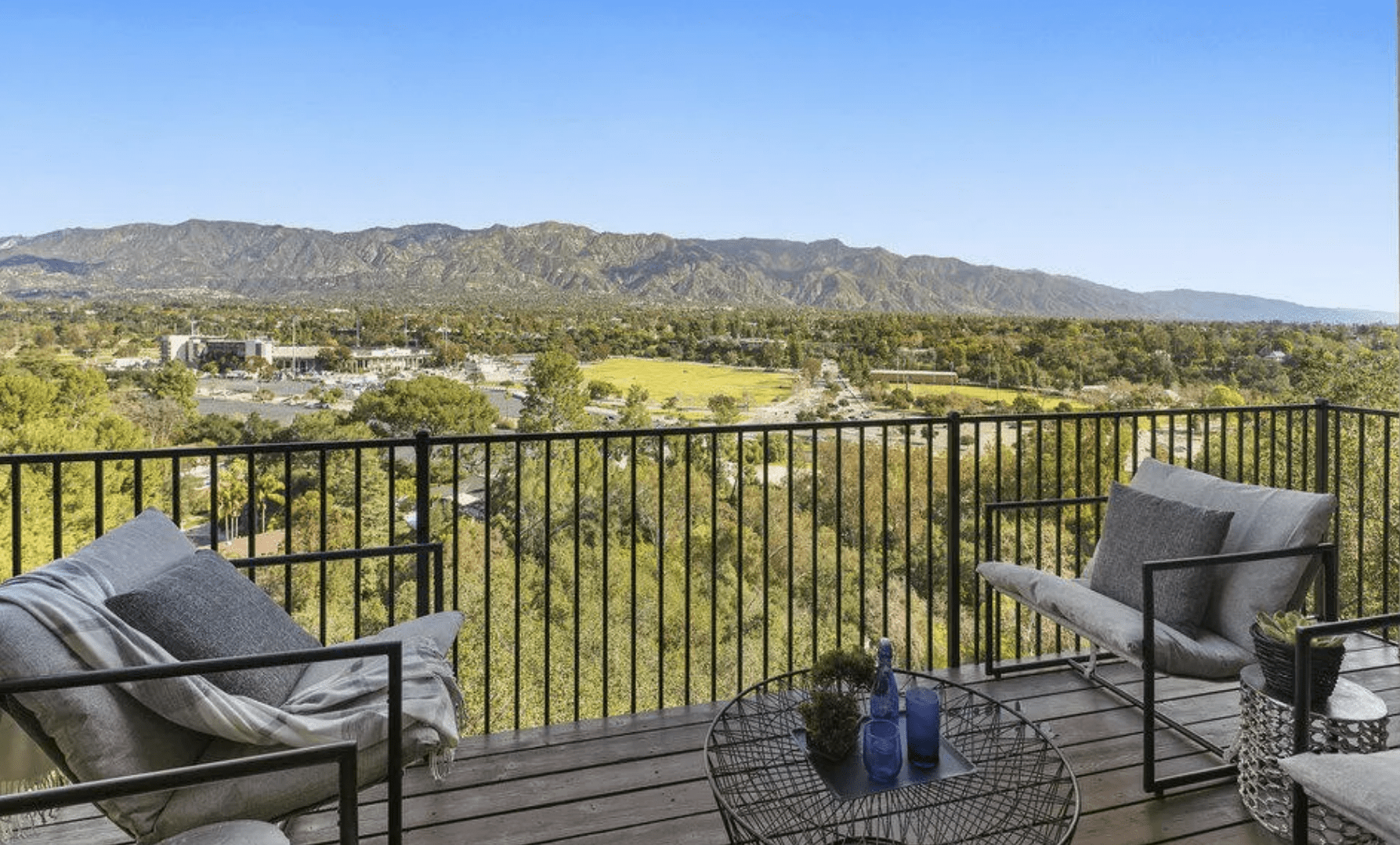 Singles & Professionals
1) Old Town
Apartments and condos are the primary housing options in Old Town, making this neighborhood a popular location for college students and young professionals looking for affordable living situations.
With plentiful bars and clubs, Old Town is a prime location for a night of fun without driving into Downtown Los Angeles.
2) San Rafael Hills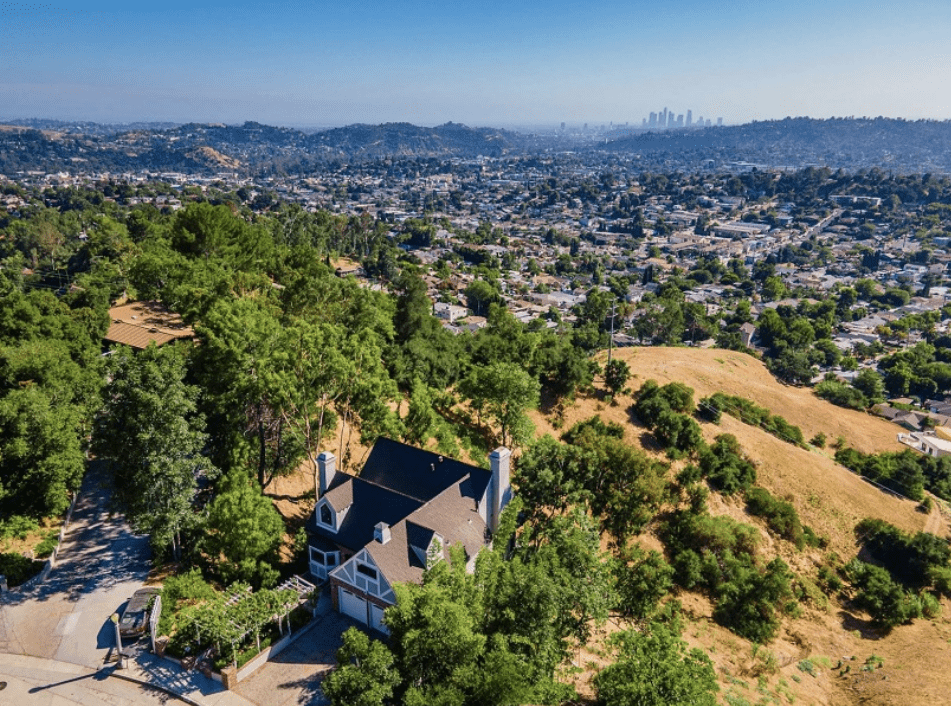 For young professionals with a larger budget looking to purchase a home in a mellow yet upscale part of Pasadena, just south of the freeway in San Rafael Hills is a safe area to consider.
This community is much smaller than Old Town but provides ample opportunity to get outdoors and enjoy live music at local eateries.
Families
1) South Arroyo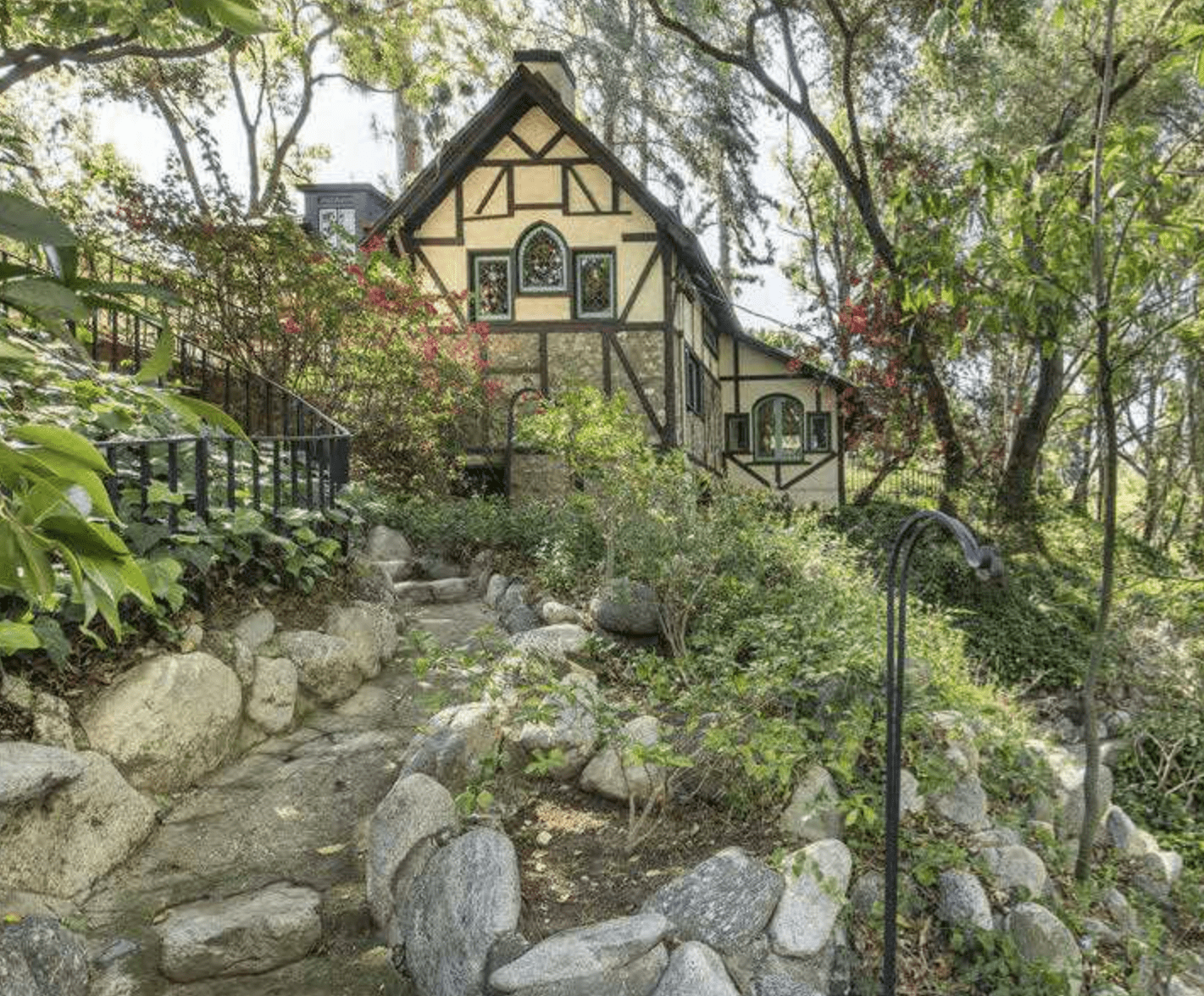 South Arroyo is a 45-minute drive from downtown Los Angeles but doesn't lose any big city appeal.
There are stunning parks for the kids and a great restaurant and bar scene to accommodate family dinners and nights out with your partner and friends.
Homes in South Arroyo tend to be more expensive than surrounding neighborhoods, with more square footage and an upscale appearance.
This is the perfect neighborhood for families looking to send their daughters to an all-girls school, as the private, high-ranking Westridge School for Girls is nearby.
2) Daisy-Villa
Daisy-Villa is a commuter's paradise.
There is easy access to Interstate 210, so residents can get to neighboring Burbank and Glendale even on busy weekdays.
The neighborhood is on the smaller side, and homes range from affordable to highly expensive, so there is more opportunity for budget flexibility than in other Pasadena neighborhoods.
Plentiful access to local parks allows families with young kids and dogs to thrive in this neighborhood.
Rent vs. Buy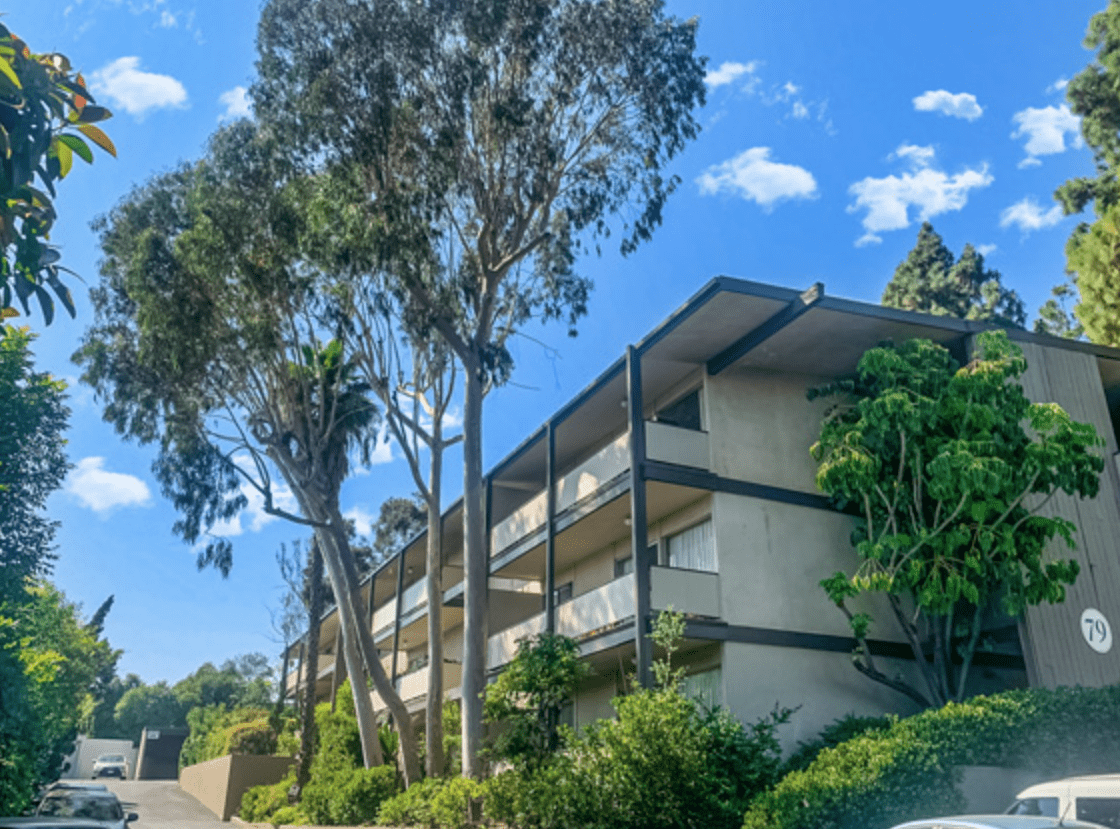 As of 2021, roughly 42 percent of Pasadena residents own their homes, and nearly 58 percent rent.
Which option is best for you?
Reasons to Rent in Pasadena, CA
Zillow.com results show over 250 houses and apartments available for rent in Pasadena.
Pasadena rent is comparable to cities like Burbank and Glendale, but on average, Pasadena offers more square footage per rental property.
Coastal cities like Santa Monica offer less space for a significantly higher price.
Pasadena is ranked as the 27th-best city for young professionals. It's a commuter's paradise, so getting to DTLA or West LA is manageable without the high cost of rent in those cities.
Best Apartment Communities in Pasadena: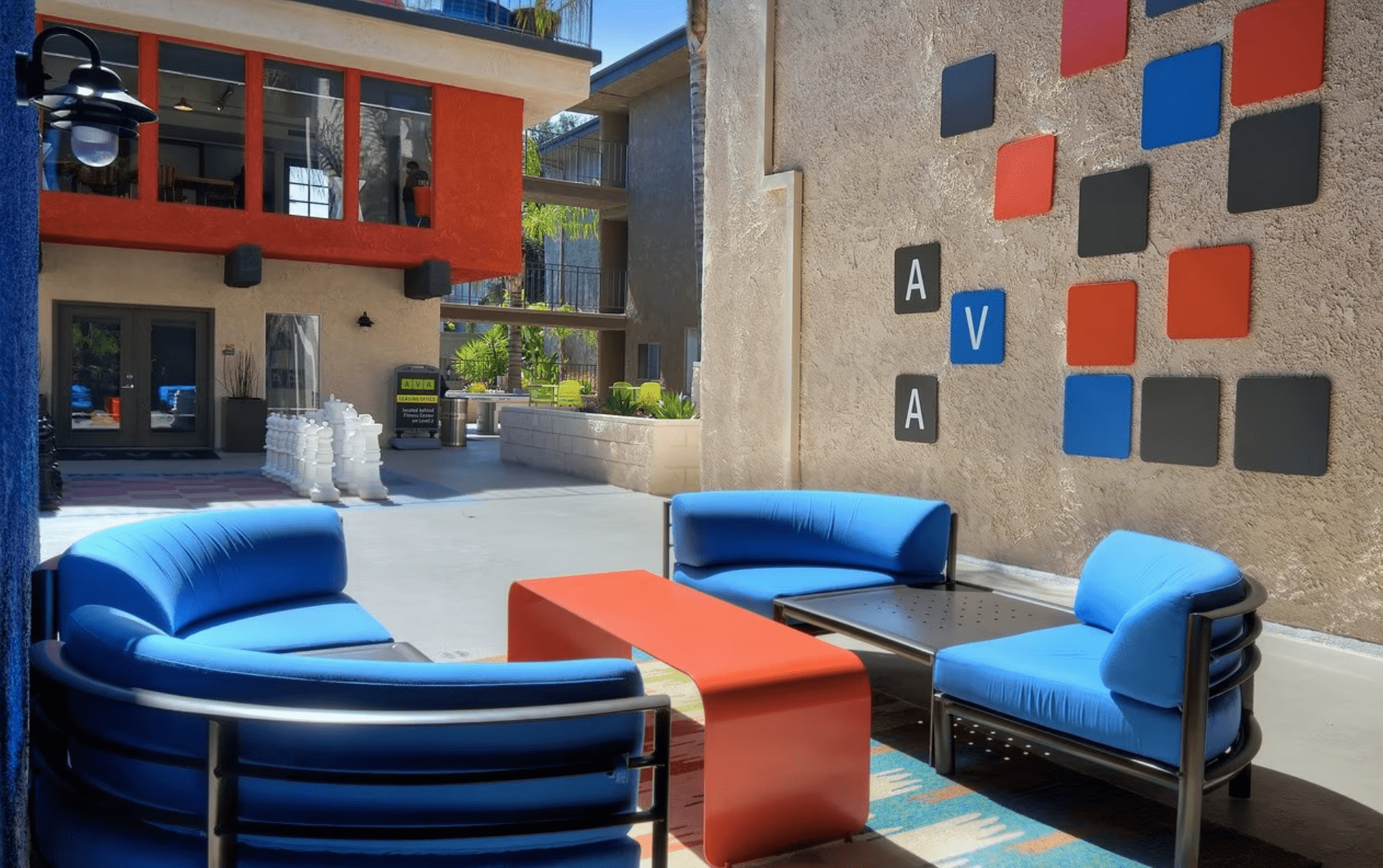 Reasons to Buy in Pasadena, CA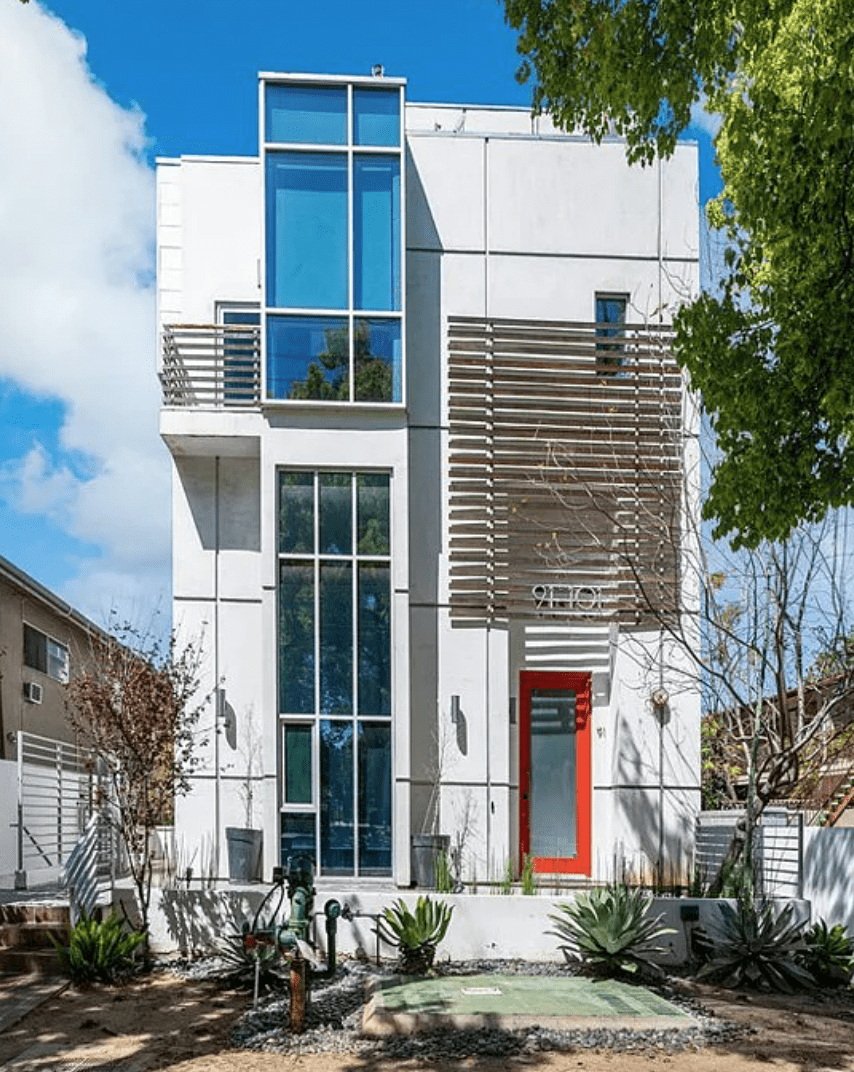 According to Rockethomes.com, homes in Pasadena, CA sell for 5.7 percent more on average than in 2022.
With the median sale price being nearly $1.1 million, the housing stock in Pasadena benefits sellers more than buyers.
While these numbers might seem daunting, there are still many reasons to buy your home.
Pasadena offers more bang for your buck than surrounding cities.
All home prices in Glendale have been steadily rising, with the cost for a three-bedroom home jumping nearly seven percent.
Three-bedroom homes in Burbank have also experienced a significant five percent price increase.

Photo via Zillow

Pasadena has a rich history, with over 128 neighborhoods and properties being featured on the National Register of Historic Places.
Pasadena lot sizes tend to be larger than properties for sale in other LA cities. The curb appeal and blend of historical and modern architecture make the city a beautiful place to buy a home.
Things to Do
Rose Bowl Flea Market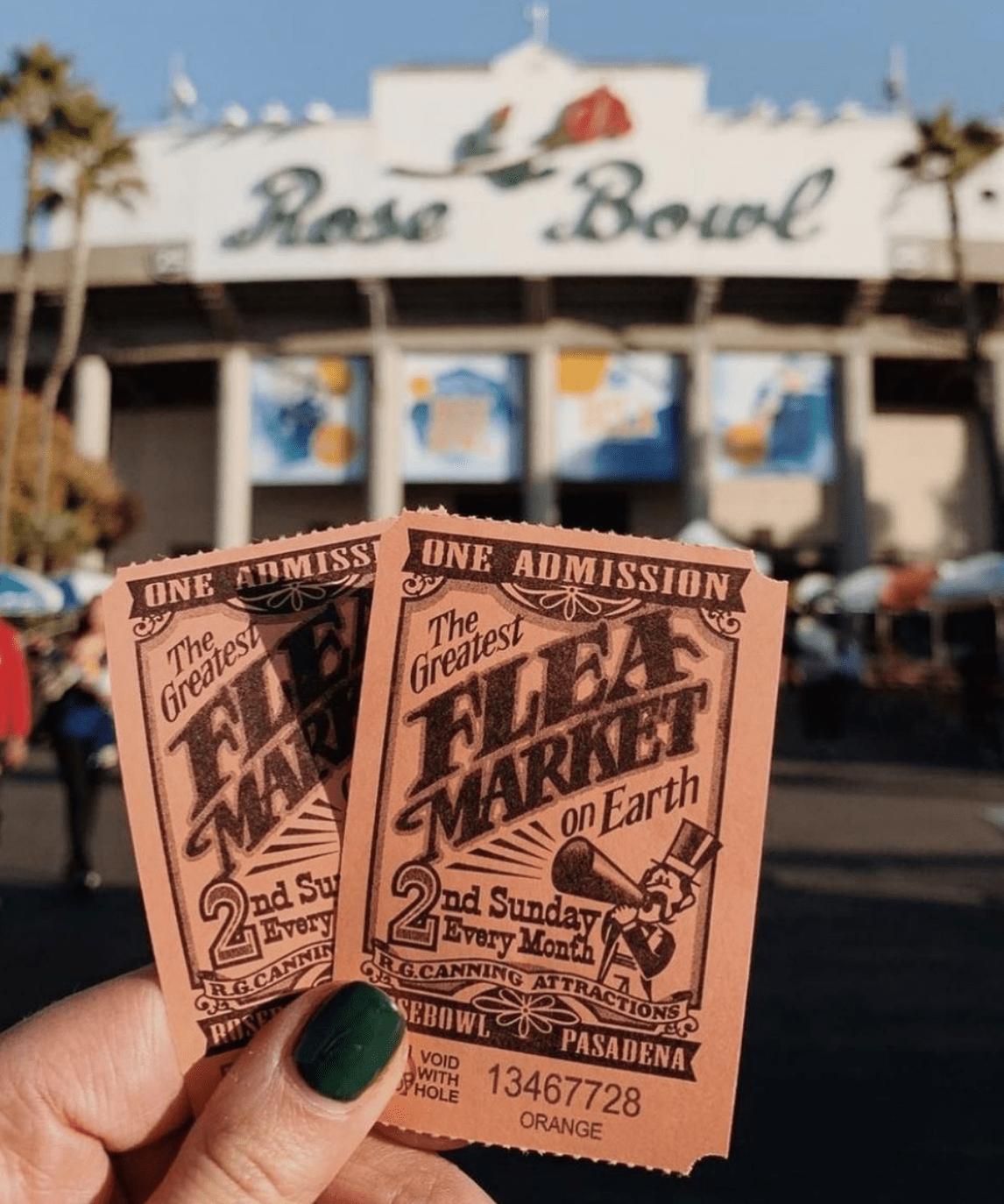 The Rose Bowl Flea Market is a monthly flea market at Rose Bowl Stadium and one of America's most frequented flea markets. Check it out on the second Sunday of every month.
ArtNight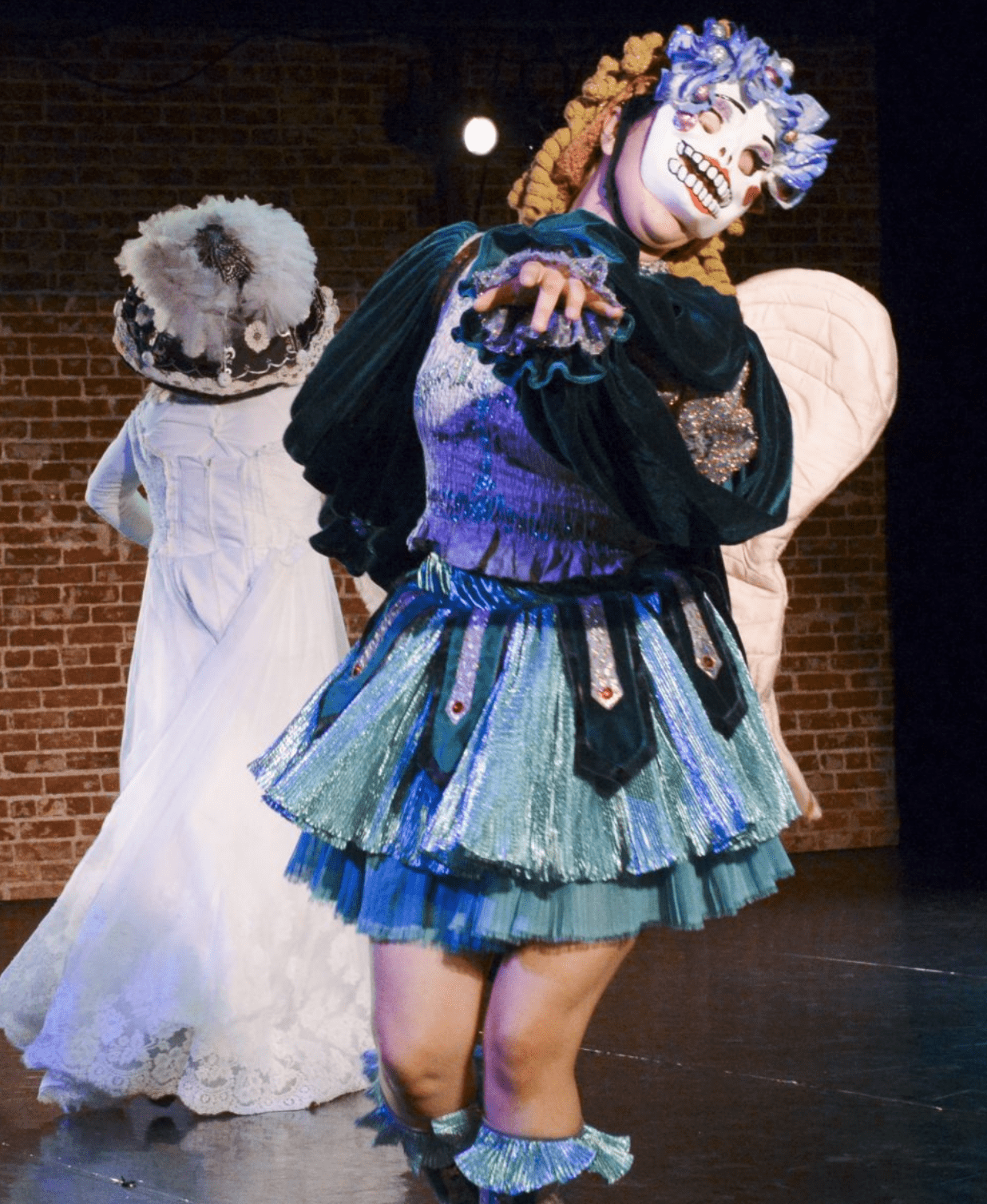 Local museums and cultural centers host ArtNight Pasadena every spring and fall, offering visitors a night filled with free art showings and live entertainment.
The Huntington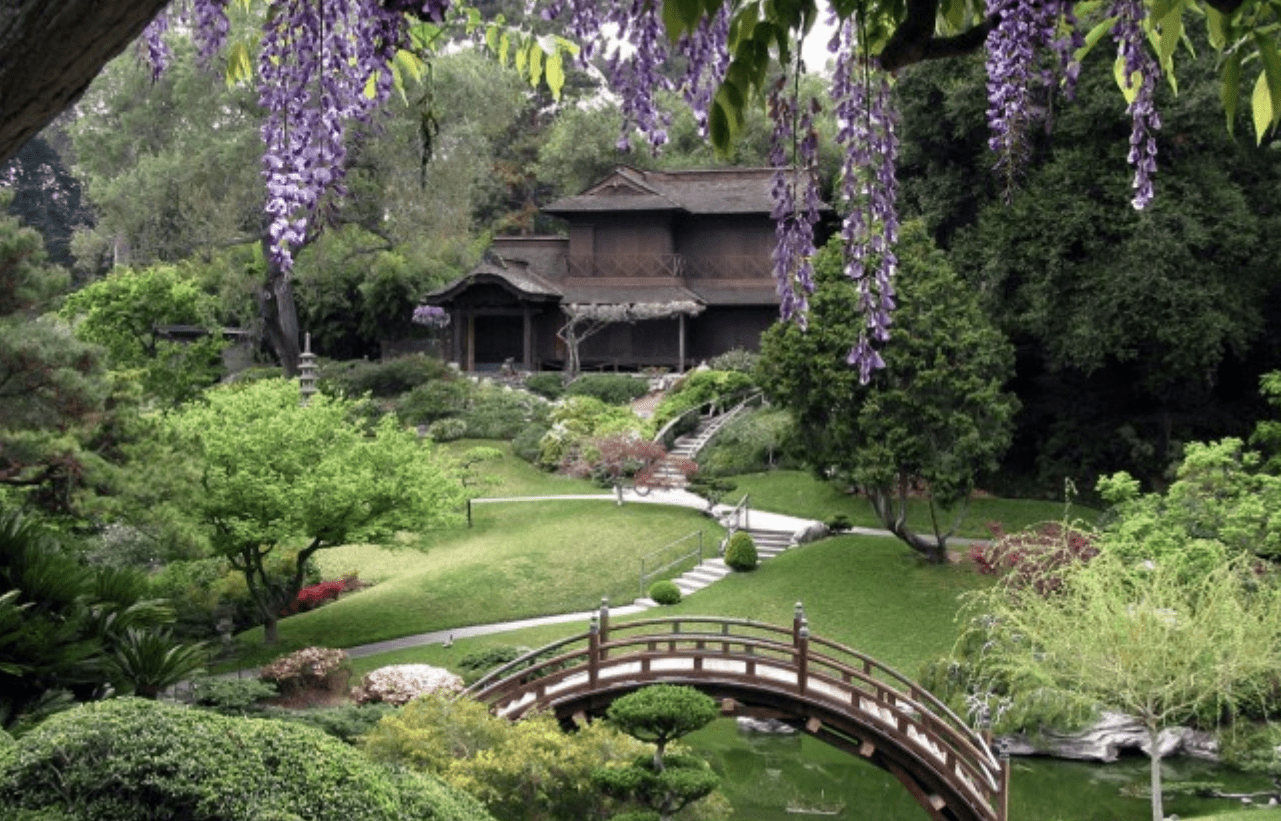 Popular Pasadena attraction The Huntington features botanical gardens, a library, and an art museum. Huntington Gardens offers access to 16 themed gardens across 130 acres. Each garden features different foliage, with roughly 28,000 plants and flowers on the grounds.
Transportation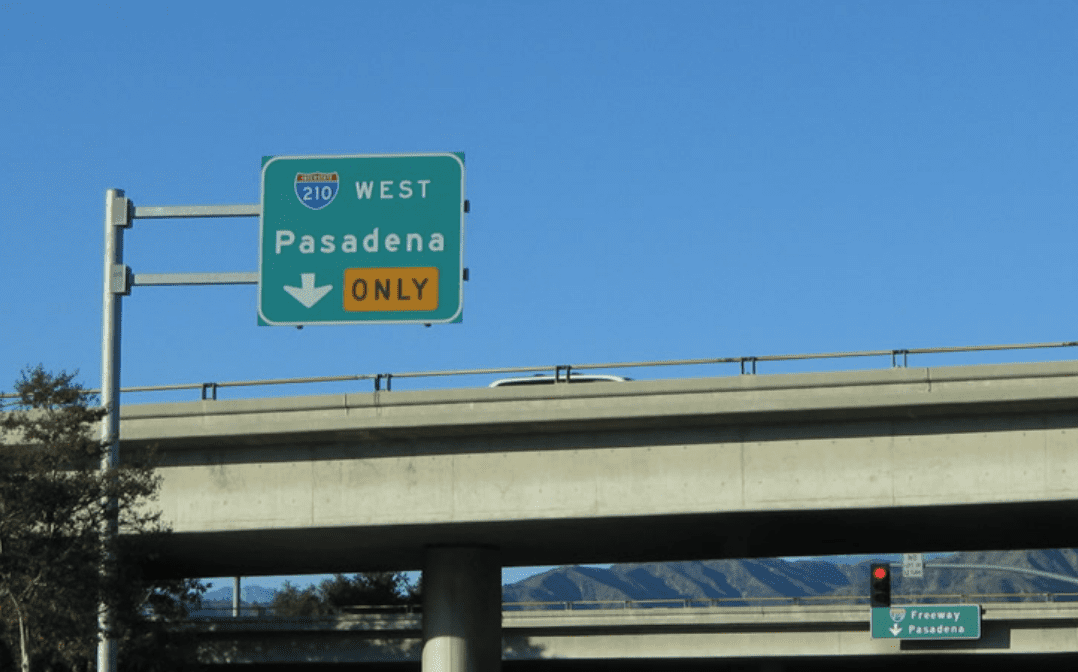 Pasadena residents can travel to surrounding cities, including Glendale, Downtown Los Angeles, East LA, and Long Beach using Interstate 210 and State Routes 134 and 710.
The city also has excellent public transportation.
LA Metro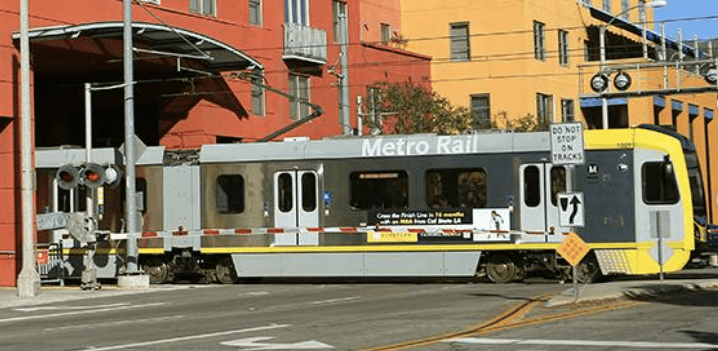 The Los Angeles Metro consists of the Metro Rail and Metro Bus routes that travel through Pasadena and the greater Los Angeles area.
The fare for the Gold Line is $2.50. The fare for all other lines is $1.75.
Metro Rail
With the 31-mile Gold Line, Pasadena residents can travel to surrounding cities, like Arcadia and Duarte.
The Gold Line also travels through Downtown LA and East Los Angeles.
Some East LA cities the Gold Line passes through:
Highland Park
Montecito Heights
Lincoln Heights
Boyle Heights
There are six stations in Pasadena for the Gold Line, with three connecting opportunities at Union Station:
Red Line – Hollywood + North Hollywood
Purple Line – Koreatown
LAX Flyaway – Airport
Metro Bus
Bus options for Metro include Metro Local 267/264 and Metro Bus 501.
Metro 267/264:
Altadena
Pasadena
Arcadia
El Monte
Metro 501:
Pasadena
Glendale
Burbank
North Hollywood
Check out the Metro schedule and maps to plan.
Pasadena Transit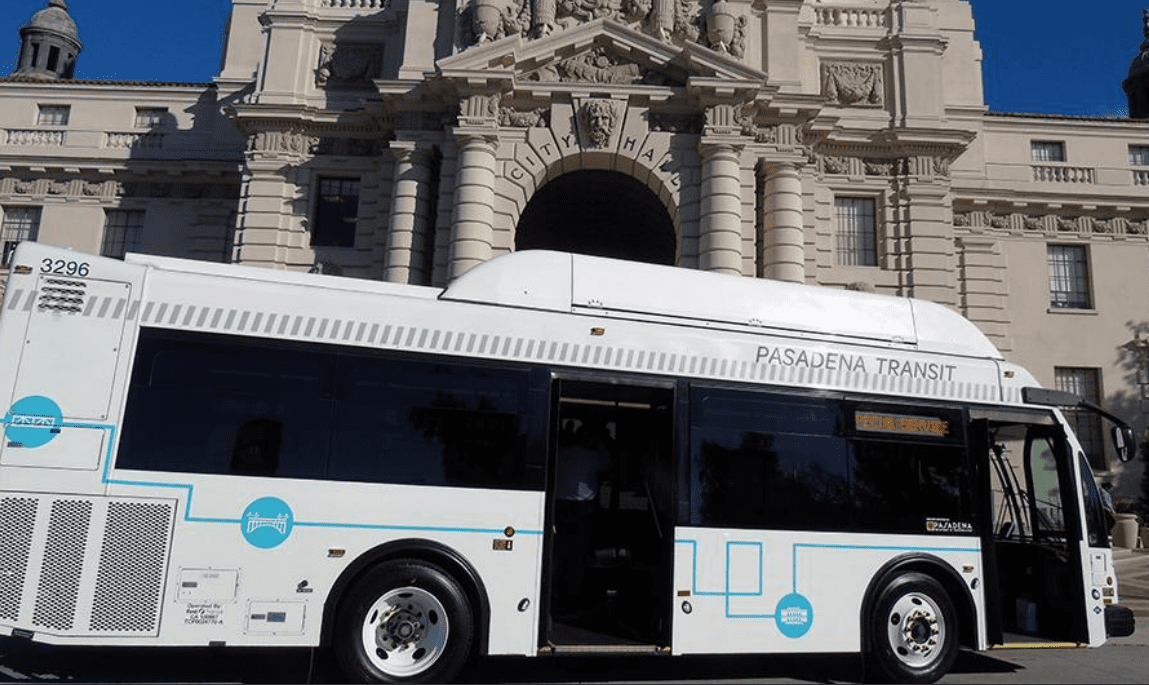 Pasadena Transit is the local Pasadena bus system, with six routes that stop in the city's most commonly visited locations, like the Civic Center District and Old Pasadena.
TAP Cards
All buses and rails in Pasadena require exact change to ride, so TAP cards make it easy to travel through the city without worrying about being short on fare.
TAP cards are available through kiosks at all Metro stations.
The cards are reusable and require a one-time purchase fee of two dollars.
Money for bus and rail fares can be added at any kiosk or online.
For disabled travelers, there are Disabled Reduced Fare TAP cards.
Education
The education system in Pasadena features public and private schools and community colleges and universities.
Public
There are 17 elementary schools, eight middle schools, and six high schools in the Pasadena Unified School District.
The district also includes Twilight Adult Education.
Top Rated Public Schools:
Private
34 percent of school-aged kids in Pasadena attend the city's 47 private schools.
The attendance rate is higher than the California average of 10 percent, and tuition costs are roughly $5,000 more.
The following rankings are based on statistics from Niche.com.
Top Rated Private Schools:
Higher Education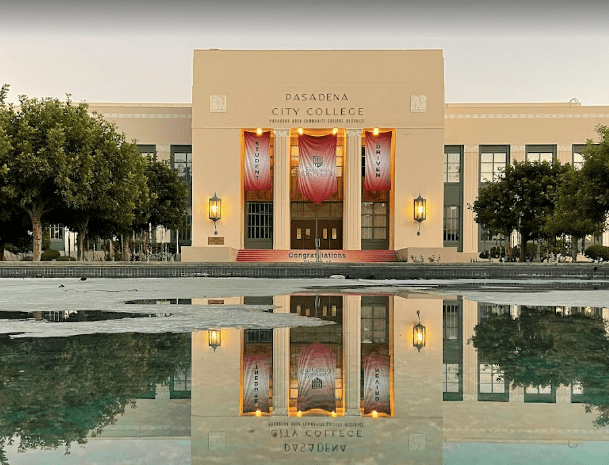 Pasadena City College is the local community college, and the school sees the highest rate of successful transfers in Southern California.
PCC has awarded students one million dollars in scholarships, making it a top option for Pasadena residents looking for affordable higher education.
The California Institute of Technology, called Caltech, is a leading STEM institute that has produced some of the world's greatest engineers, scientists, and educators.
Caltech staff and alumni have received over 200 awards and honors.
There have been 10 Breakthrough Prize Recipients, 42 MacArthur Fellows, and 46 Nobel Laureates.
Pasadena is also an ideal city for people looking for an arts-focused education.
FAQ
What is Pasadena known for?
Pasadena is known for the Tournament of Roses, an American New Year's Celebration that has been around for over 100 years.
The event consists of the Rose Parade, immediately followed by the Rose Bowl Game.
Do any celebrities live in Pasadena?
People hear "Los Angeles" and immediately think of Hollywood and superstars, but do any celebrities live in Pasadena?
Of course!
Meryl Streep, Terry Crews, Shia LaBeouf, and Mandy Moore all live in Pasadena.
Welcome to Pasadena
If our guide has you feeling confident about moving to Pasadena, then mission accomplished!
We hope you feel right at home.