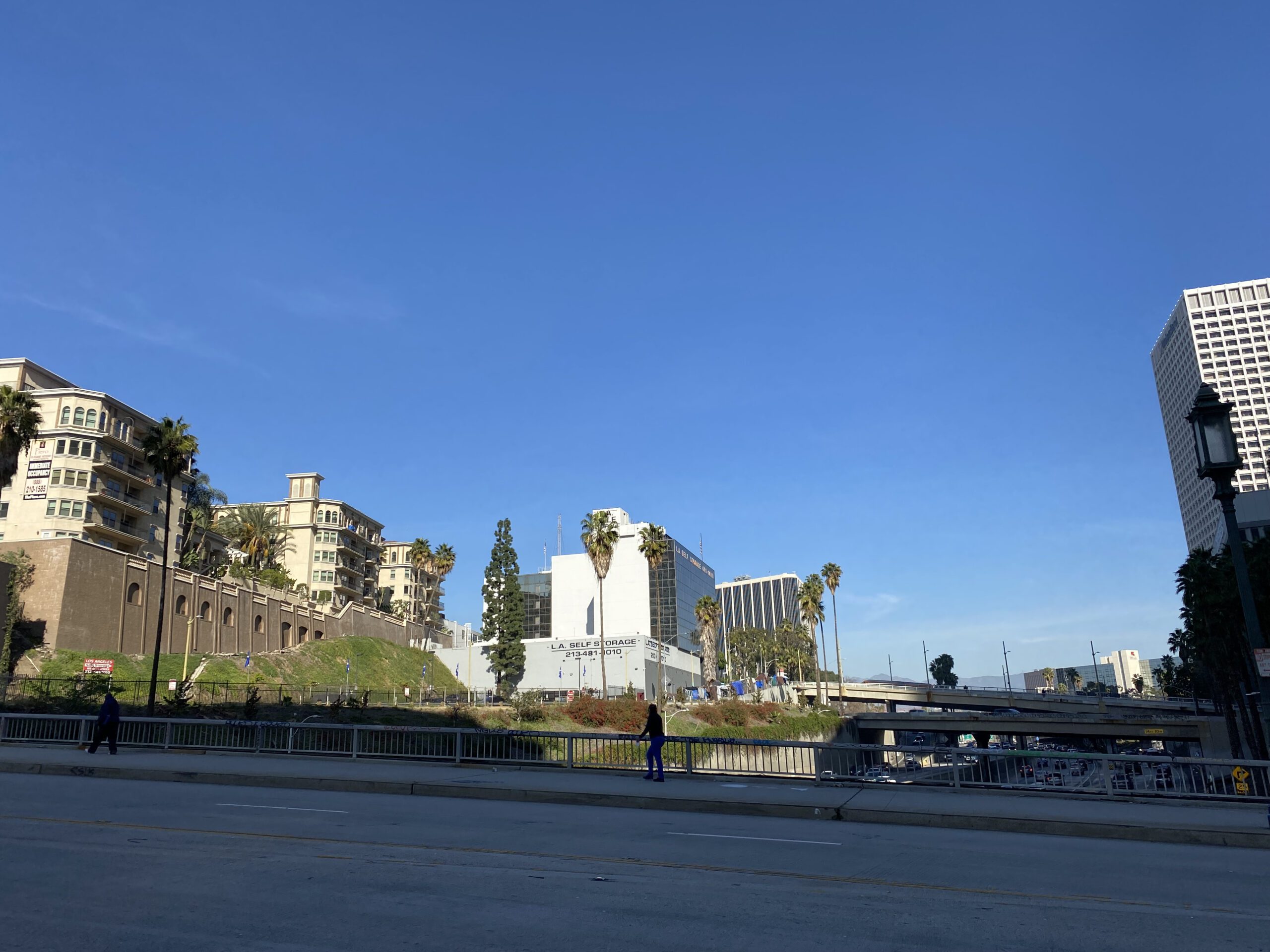 People often think that living in Los Angeles without a car is impossible. While this is certainly true in some parts of the greater Los Angeles area where transit is sparser, it's not true of the entire city. You don't even need to be downtown anymore for this to be true, either!
The 2020's are one of the most exciting eras in LA history. Numerous transit projects that commenced earlier in the millennium are being completed one by one, and even more proposals and environmental reviews for expansion and improvements are being considered.
Bike lanes are slowly spreading their reach. Walkable neighborhoods, like Koreatown and DTLA, are becoming more appealing to Angelenos who have decided to ditch the long-ingrained car culture.
Los Angeles is infamous for its car culture and infinite sprawl stemming from car-focused development that arose in the 1960s. Originally, LA area neighborhoods were built around the city's streetcar system until automobile congestion made the streetcars untenable. The first Metro lines then arose in the 1990s and early 2000s after concerns about smog. But as the rail lines have grown and bus ridership increased 10% and rail ridership 20% in 2023, accounting for a 12% system-wide ridership increase since 2022, transplants and long-time residents alike are giving more thought to living in Los Angeles without a car.
After all, living car-free has obvious financial benefits. Even with having to pay fares, public transit costs astronomically less than maintaining and driving a car. Walking, biking, and skateboarding to get around are great ways to exercise and engage with the place you live.
Instead of sitting in traffic, walking from Point A to Point B or the bus stop to your destination means less sedentary time, money spent, and greenhouse gasses sent into the atmosphere.
Were you thinking of moving to LA with no car? It might be challenging depending on where your career, lifestyle, and obligations take you but it's certainly doable.
Read on for the best tips, tricks, and things to consider for living in Los Angeles without a car.
Los Angeles Public Transit Options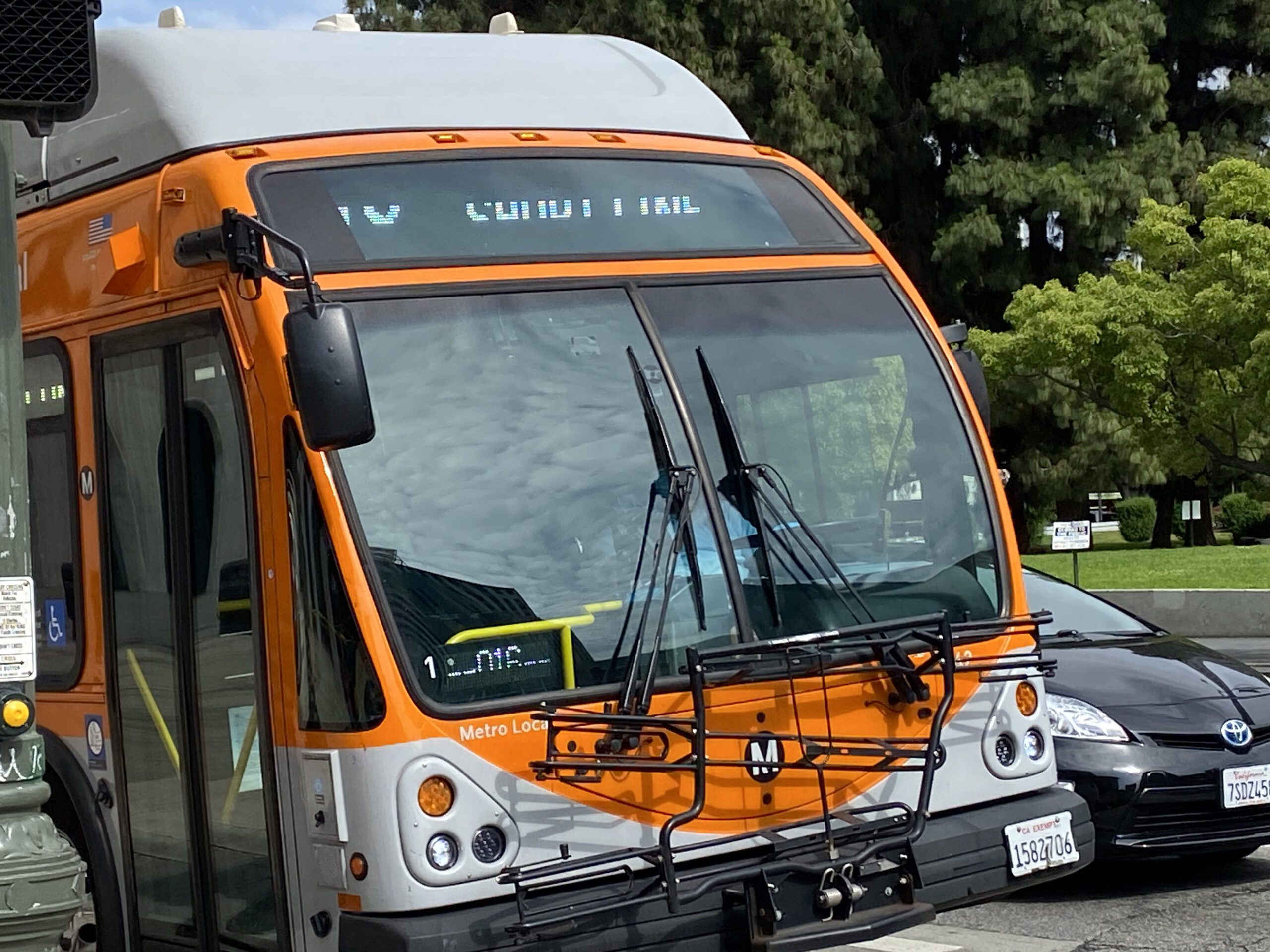 Did you know that the city had the world's largest streetcar system a century ago that spanned all the way to Santa Monica and San Bernardino? LA became a car-centric city as a result of a strong middle class that was able to easily obtain at least one car per household.
We recommend that you look at the LA Digs Los Angeles public transportation guide to learn more about the region's surprisingly vast public transit networks.
While Los Angeles strayed from its streetcar origins to a slalom of freeways and developments built around cars, it seems to be boomeranging 100 years later. Barely a year after the arrival of the K train along Crenshaw, new stations are opening downtown. On June 16, 2023, the Metro L gold line transition to extending the A and E lines plus three new downtown stations will officially open. Additionally, three new stations along Wilshire Boulevard are slated to open in 2024 with the extension of the D purple line. Phases 2 and 3 extending to Westwood are expected to complete in 2030.
Metro has also proposed extending the C green line to Torrance, extending the new K line along Fairfax or La Brea although it wouldn't be complete until the 2040s, and construction has begun on a rail link between Van Nuys and Sylmar while the proposed Sepulveda Corridor parallel to the 405 is under environmental review in 2023.
In other words, the greater Los Angeles area and the city itself are home to far more public transit than you'd think.
Moving to LA with No Car
To get the most utility of transit options near you, this part requires additional research before you commit to living in a certain area or block. While moving to LA with no car is actually easier than most people tell you it is, not all transit routes are operated equally. Look at your prospective neighborhood on mapping and transit apps to get an idea of how many lines you're near. Make a note of the following:
How often do buses, busways, and/or rail lines run?
When do they stop running?
Where do they take you?
Are the frequency and routes practical for your needs?
Even if you work at home or just sporadically on-site, you might not be keen on the nearest bus being five blocks away and running twice an hour until it stops altogether at 9PM.
Metro rail isn't like New York's subways that operate 24/7 and only have reduced service late at night. The first Metro train is at 4AM on most lines and the last around midnight-1AM with no real consistency. All rail lines and the orange G and silver J busways run until 2AM on Friday and Saturday nights. But some buses, like many Dash routes, stop running at 6-7PM so you probably wouldn't want to rely on them as your main option.
If you're on or near a major street, such as Wilshire Boulevard, you're more likely to find consistent bus service that also operates late at night. The local 20 that runs along Wilshire is 24-hour while the 720 rapid stops running at 11PM.
Because this inconsistency across routes and transit agencies can be confusing, transit apps like Moovit and Transit can help you map routes in real time and find out when the next nearest bus or train is. They're instrumental to living in Los Angeles without a car. These apps are especially crucial if routes get detoured due to construction or special events.
Alternatives to Cars and Public Transportation in LA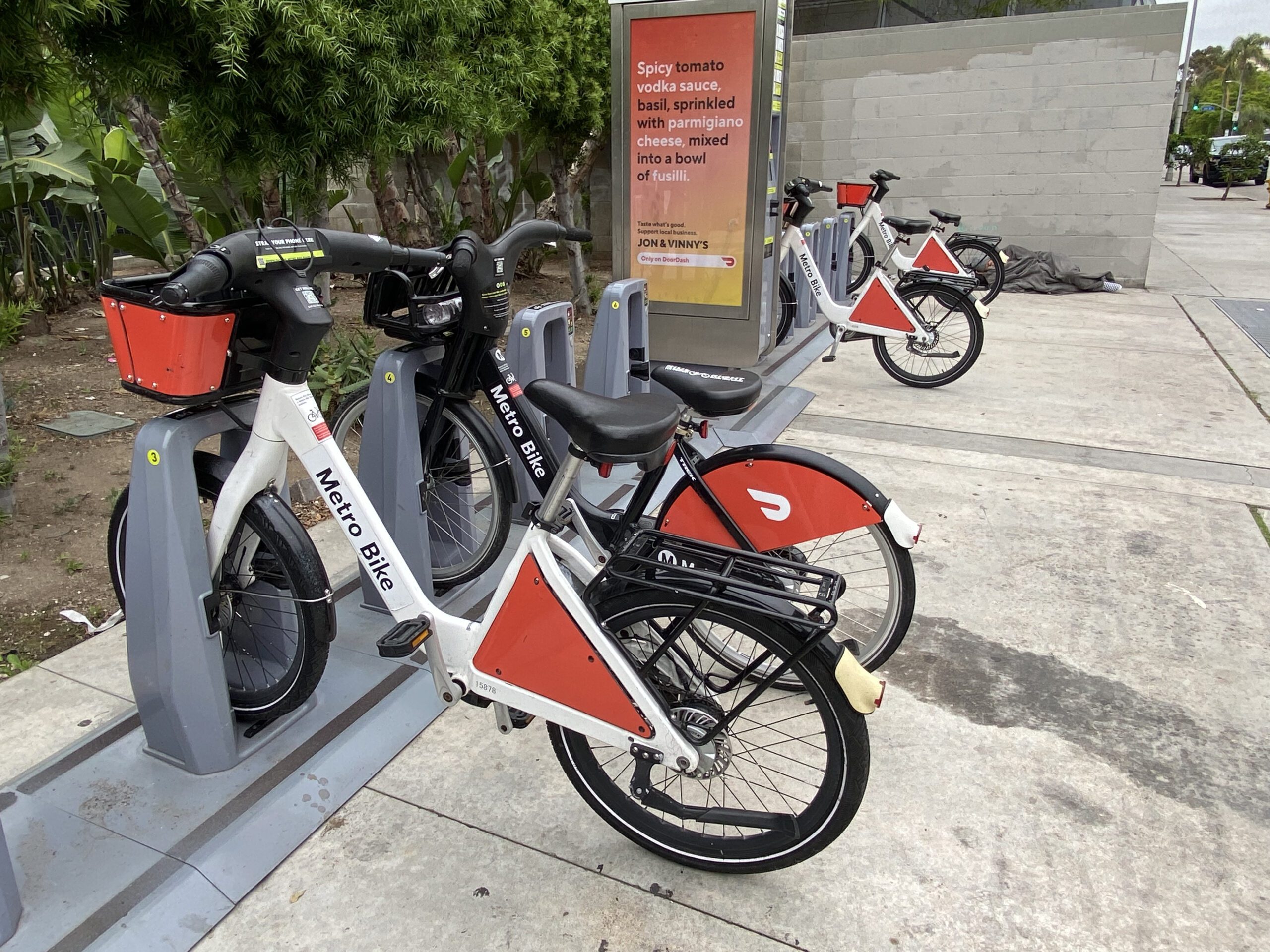 Although a solid grasp of LA's transit systems and inhabiting a walkable neighborhood are the cornerstones of living car-free in Los Angeles, there are also alternatives like bikes, scooters, and skateboards. LA is home to skate parks of all sizes and has a vast and friendly skater culture.
App-based scooters like Lime have become a popular way to get around since, like skateboards, they can be easily toted on public transit if you get tired or have multiple destinations.
The greater Los Angeles area is becoming more bike-friendly as well. Bikes can be stowed on the front of Metro buses and are allowed in rail cars (most stations have elevators and escalators) although it can be difficult to board with them if crowded.
LA County's bikeways map provides a thorough overview of where bike trails and lanes are located. Biking advocates have also mapped out where it's safest and easiest to ride a bike in Los Angeles.
While bikes, scooters, and skateboards are a fun way to get around LA, exercise caution because bike lanes are very inconsistent outside of the mapped areas. Craggy, poorly-paved sidewalks also pose a tripping hazard to anything with wheels.
How to Choose an LA Neighborhood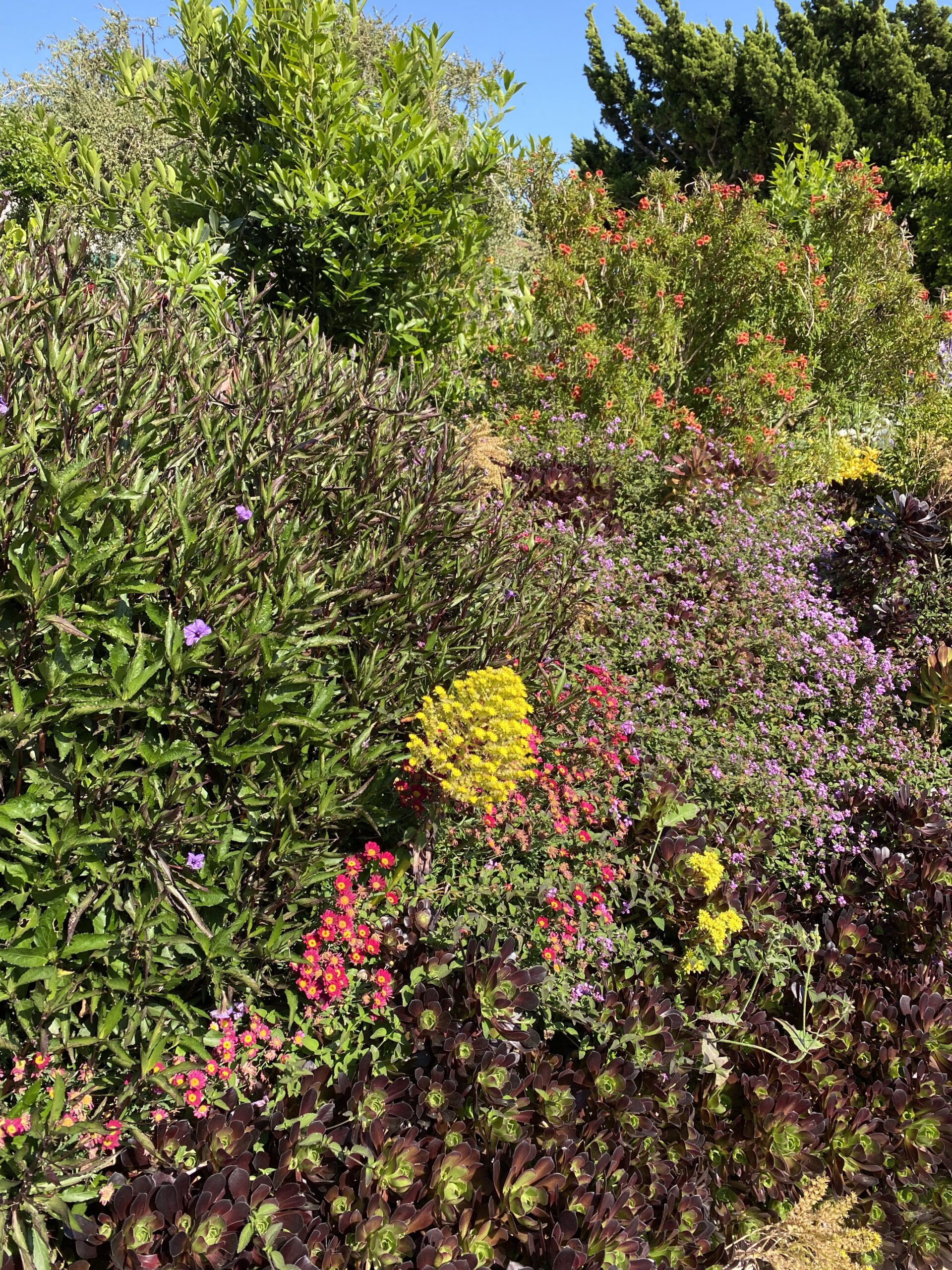 Most people will pick a neighborhood based on their work, social life, constraints, desires, and other related factors. If you're living in Los Angeles without a car, your housing needs and wants will look different than that of someone who must drive or prefers to.
But if you plan on walking to transit, shopping, and other places you need to go, try to visit the neighborhood first and do a "test walk". Maps don't always indicate what the terrain is like. A grocery store two blocks from your potential apartment sounds appealing until you get there and see it's up a steep hill with narrow and broken sidewalks that make it too hard to use a foldable cart.
This part is harder if you haven't flown in yet and need to secure housing before you start a new job or sort out other reasons for relocating. But if possible, walk around the area and see if it suits your needs. If there's a specific apartment building or development you have in mind, even better. Scope it out by walking through the actual streets surrounding it to see how transit-dense and walkable it is. And before you head to LA, check delivery apps and other services you use then set them to your prospective address. See which stores, restaurants, delivery options, and other amenities are available.
You then must make a value judgment on whether the rent or home price is worth it relative to the proximity to transit, jobs, food, fun, and your other needs and wants in addition to the property quality itself.
Consider Your LA County Short-Haul and Long-Distance Travel Needs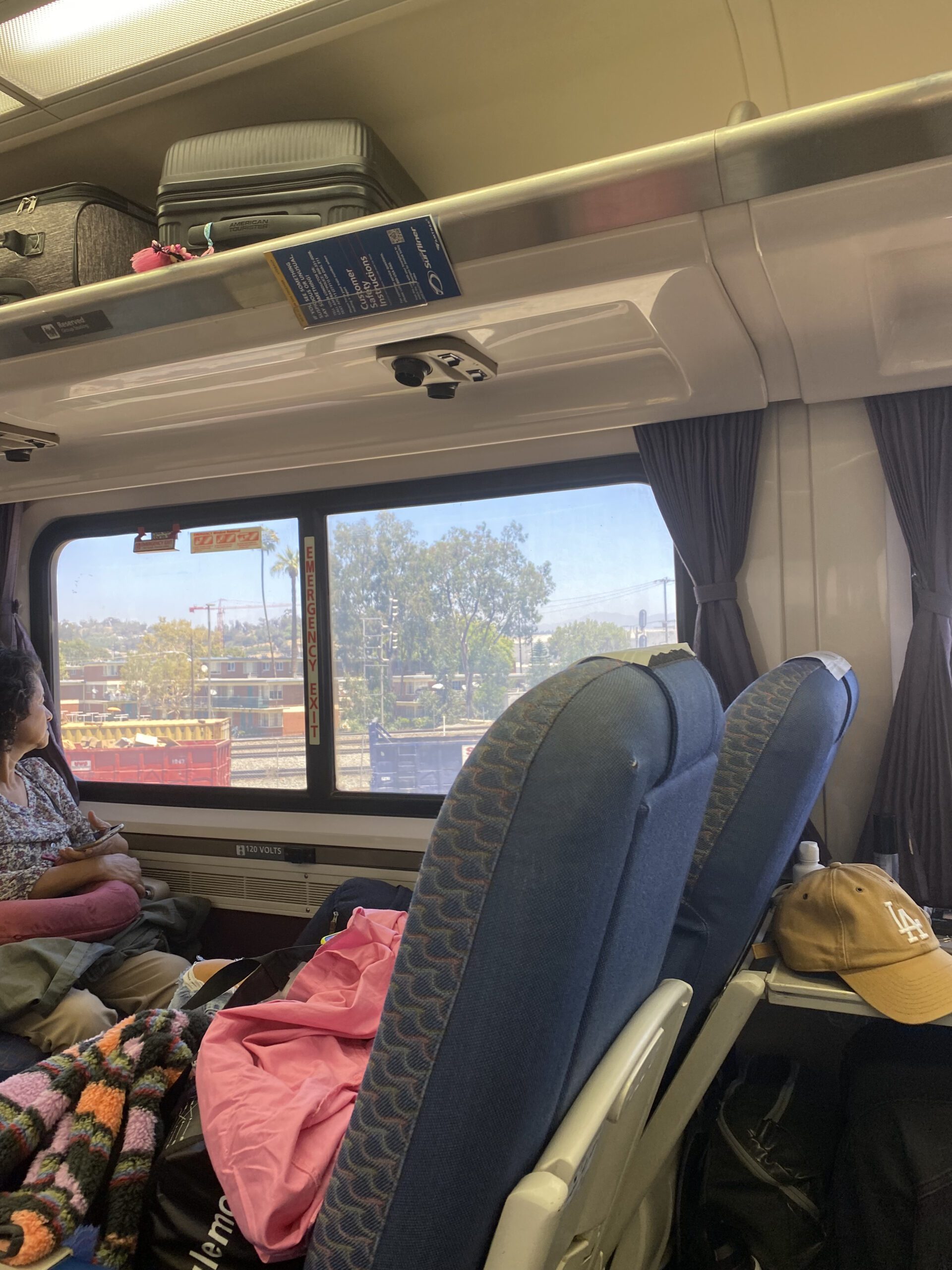 This is where the downsides of living in Los Angeles without a car come in, depending on your career and personal life. If your career requires you to frequently travel between multiple locations, like actors do for auditions and shoots, it's usually easier to drive. But if you work at home all or most of the time, moving to LA with no car becomes far more tenable.
If your concerns about living car-free in Los Angeles are mostly of the personal nature, like feeling you won't get enough out of the city or area by not driving, making friends with people who drive helps! And for everything else, virtually every rideshare and delivery app services the city and environs if you need the occasional ride or can't lug a big shopping order home.
While you may miss out on some cool local attractions within southern California that aren't accessible by public transit, you can save for epic international vacations or put that money towards a higher quality of life at home.
But your access to the farther reaches of the greater Los Angeles area and in-state getaways to majestic forests and breathtaking beaches isn't completely lost if you can't hop in a friend's or partner's car.
Metrolink can take you to numerous beautiful beaches if you thought your only option for a transit-accessible beach was taking the E line or Big Blue Bus all the way to Santa Monica. Metrolink summer day passes are $15 ($10 on holidays) to go to beaches, festivals, concerts, theme parks, and so much more, or even just to travel around the city faster than the bus! You can't even park in many areas of the city for $15. Metrolink also has random days and partnered events where fares are free or extremely discounted for certain lines and destinations.
West Beach can be walked to from Santa Barbara's Amtrak station and there are plans to make Angeles National Park accessible by public transportation.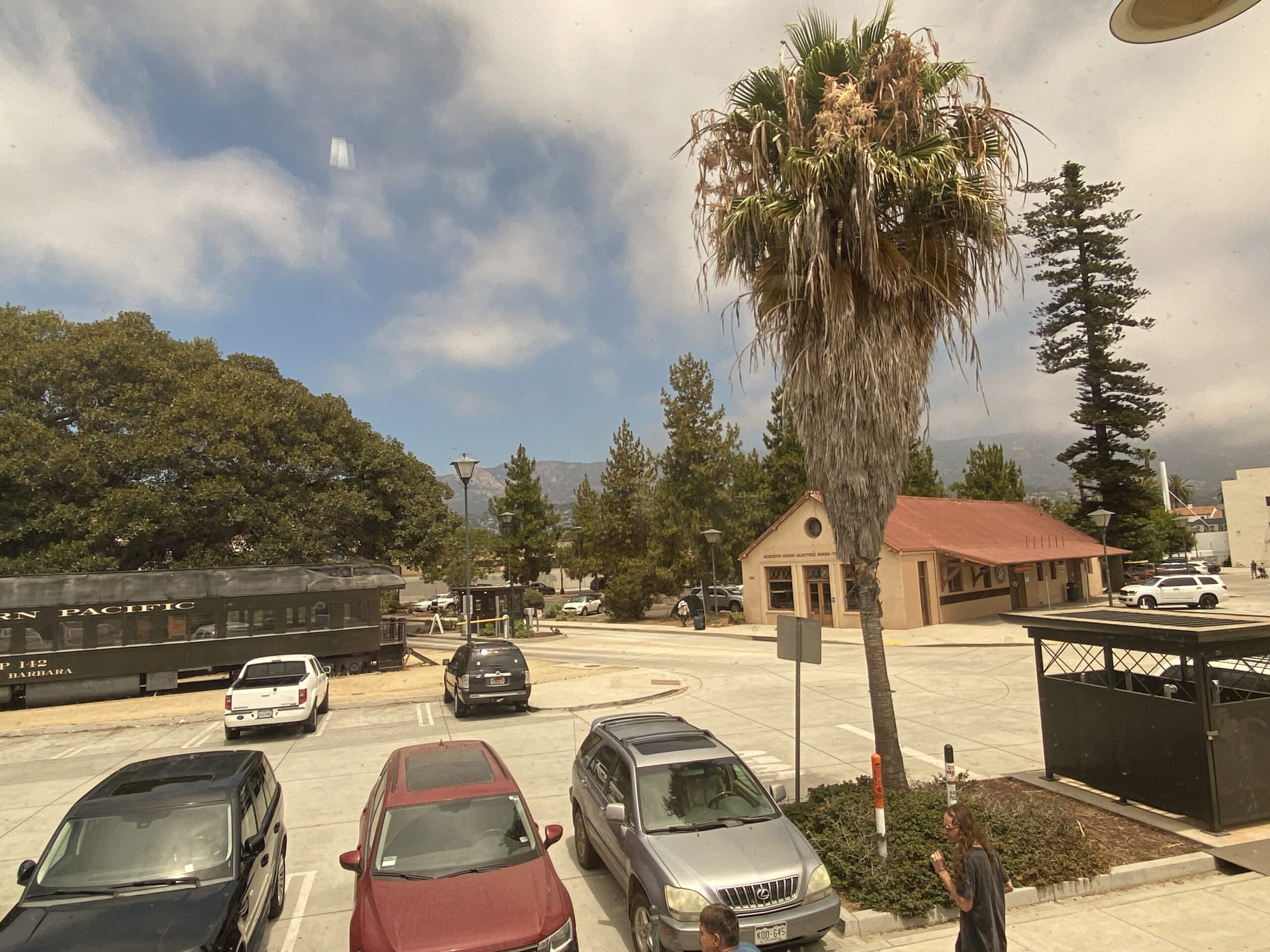 Our Los Angeles public transportation guide explains more about Amtrak in Los Angeles in greater detail. While Amtrak is more of an "occasional adventure" form of travel for longer distances rather than a reliable method of commuting like it is on the east coast, it's still possible to take short-haul train and bus trips from Union Station. Other cities in Southern California like Anaheim and San Diego can be reached with more frequent train and bus service compared to the daily 12-hour train to the Bay Area.
It's easier to access Bob Hope Airport in Burbank via transit than LAX since it has two dedicated Metrolink stations, but there are LAX shuttles to and from Metro A and C lines in addition to the FlyAway bus. The LAX Metro Center and people-mover projects are expected to complete in 2024, making it easier to reach the airport without a car or shuttle buses.
The location and frequency of trips outside the greater Los Angeles area will also factor into whether living in Los Angeles without a car is doable for you.
Popular Walkable Neighborhoods in the Greater Los Angeles Area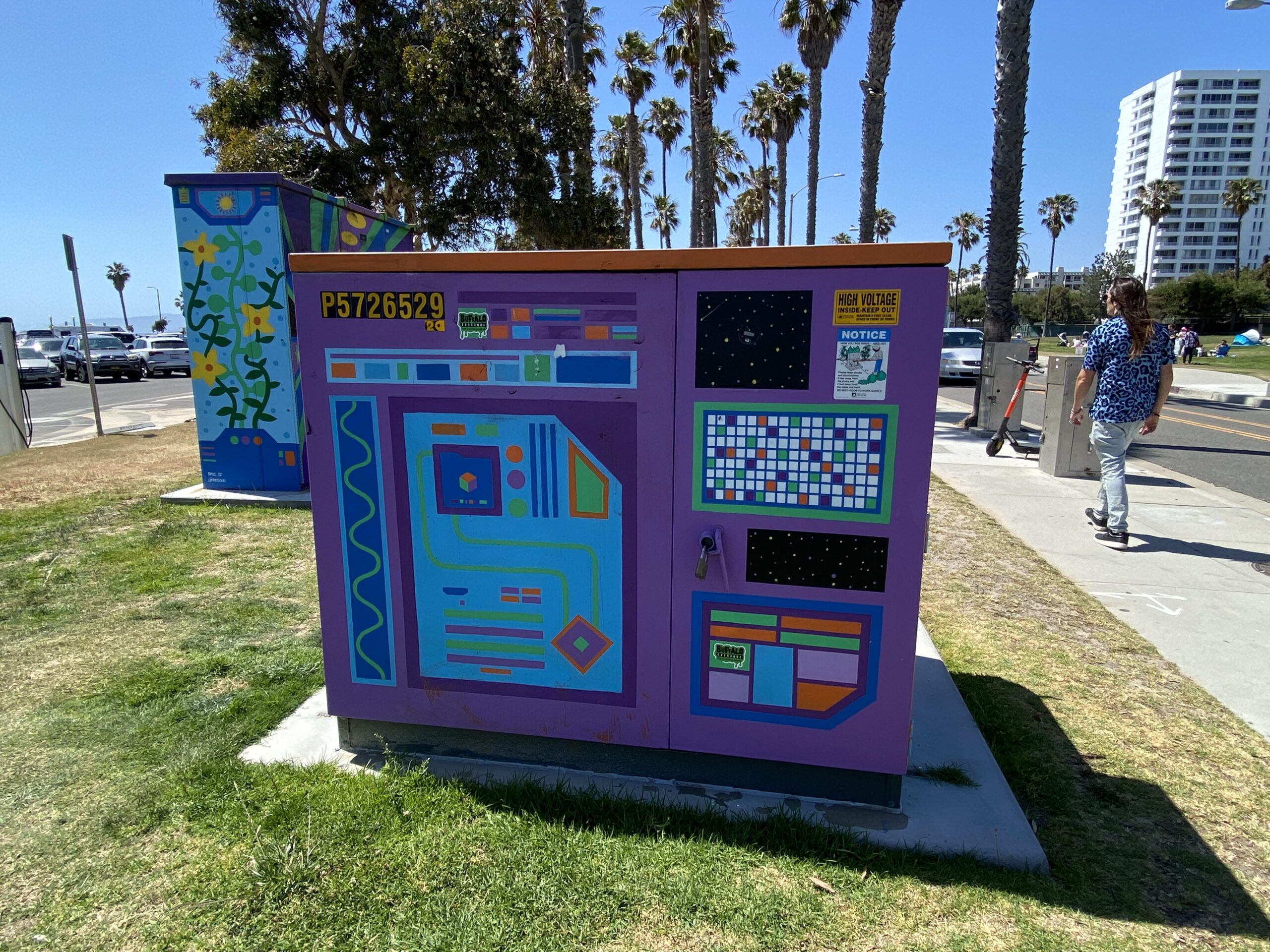 Los Angeles is essentially a city composed of several mini-cities that all have a different feel to them but also an overarching vibe that tells you you're still in LA. Some of these neighborhoods and mini-cities are distinctly car-centric but others are quite walkable.
Downtown Los Angeles: DTLA is one of the most walkable parts of the entire city. Home to Union Station and numerous other transit hubs like the 7th Street Metro Center, DTLA is transit-rich with dense apartment blocks and mixed-use developments. Historic landmarks juxtapose modern high-rises and shopping centers that provide clothiers and outdoor lunch breaks whether your budget for either is $5 or $50. It is very easy to walk to virtually everything you need in every quadrant of DTLA, including transit connections to almost anywhere in the region.
Koreatown: Slightly to the west of DTLA, Koreatown is another walkable neighborhood that has become very desirable. With bustling shopping streets, nightlife, restaurants, and transit, Koreatown offers residents plenty at their fingertips and even more just a 10-20 minute bus ride away. While it's easier to jump on the freeway from Ktown than DTLA, it's just as easy to live there without a car.
West Hollywood: West Hollywood is on the cusp of the Fairfax District and both places aren't as transit-rich as DTLA and Ktown. However, they are known for being incredibly walkable compared to the rest of LA. The Grove and Fairfax Farmers' Market are major attractions with additional shopping and dining options nearby. Fairfax Avenue and Santa Monica Boulevard are lined with stores, restaurants, apartments, and clubs attracting every scene. Vintage clothing stores and former subcultural touchstones turned trendy restaurants on Melrose attract visitors to West Hollywood, but everything one needs and then some can be found within walking distance.
Santa Monica: Santa Monica is accessible by the Metro E line, Metro bus, and the city's own Big Blue Bus system. Downtown Santa Monica became a desirable place to live on account of beach access and being 45-50 minutes from DTLA by rail. There are many pedestrian-only plazas throughout downtown Santa Monica and its famous pier. Venice Beach is just a quick stroll down the boardwalk or Big Blue Bus ride away.
NerdWallet estimates the average monthly car payment in 2023 to be $716 for a new car, $526 for used, before you even consider gas, insurance, parking, and other expenses.
Living in Los Angeles without a car is doable and even offers an amazing quality of life if you find a good deal in a walkable neighborhood.