Fall in love with our top 10 first date ideas in Los Angeles!
Living in such a huge city means there are an almost limitless number of first date ideas in Los Angeles, and a ton of people are eager to be taken on a date.
With 73 percent of nearly ten million residents over 18 years old, Los Angeles County is a prime location for falling in love at any age.
So, whether you've been asked out or you're asking someone out, we've got you covered with some top-tier first date ideas in Los Angeles.
And who knows? Maybe your first date will lead to lifelong love!
FAQ
How do I make sure I am safe on a first date?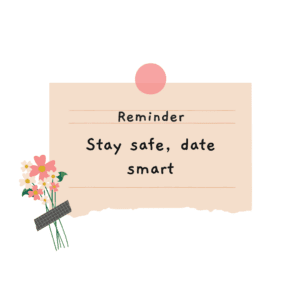 Safety is essential when dating, and this is especially true on a first date.
Some tips for a safe first date include letting friends and family members know where you are going and who your date is. Sharing your location through your phone will bring you and your loved ones peace of mind.
Taking your own vehicle and meeting in a public place is also a good idea–ideally during the daytime. A crowd, easy visibility, and the security of your car should bring you some comfort during your first date.
Thankfully, your safety played a significant role in building our list of first date ideas in Los Angeles.
What are good first date questions?
Good first date questions depend fully on what you think is important to know about your date and share about yourself.
If you have non-negotiables in a relationship–like wanting kids in the next couple of years or maintaining a minimalist lifestyle–those are important topics to discuss on a first date to avoid wasted time for both parties.
To get the conversation started, though, consider starting with the basics.
What do they do for fun, and what are their friends and family like?
How long have they lived in Los Angeles, and what brought them there?
What are their long-term goals?
And most importantly: what is their favorite joke?
Where can I take someone on a date in LA?
Great question; we're glad you asked. There are so many creative and fun ideas for first dates in Los Angeles. We've put together a list of some of our favorites. Let's get into that now!
Top 10 first date ideas in Los Angeles
1. Zoo Day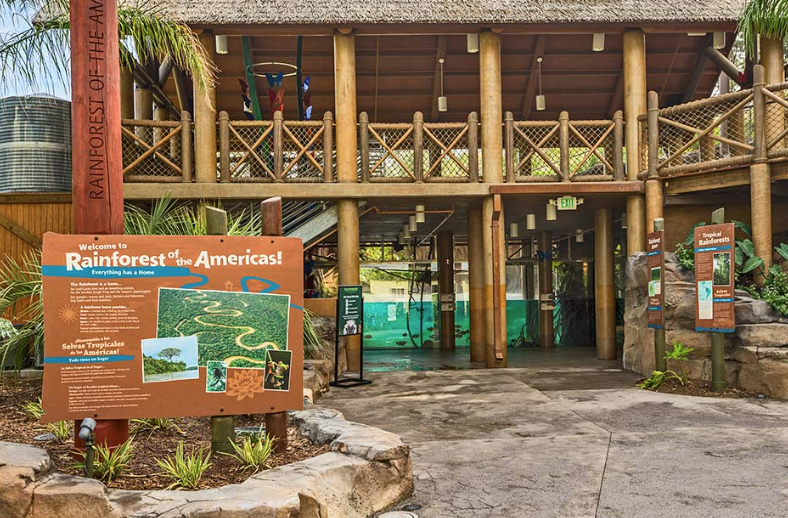 If you and your date share a love of plants and wildlife, head over to the Los Angeles Zoo & Botanical Gardens.
The entire zoo features lush greenery and vibrant flowers, with unique plants from all over the world.
Placards are placed throughout the zoo to provide educational information on the plants and animals in each exhibit.
The zoo also hosts seasonal events, and with Earth Day fast approaching, this is an excellent time to check out art demonstrations, learn about conservation, and sample local honey.
Plan your weekend date at the zoo before April 30th to experience the Wild for the Planet events.
2. Pottery Class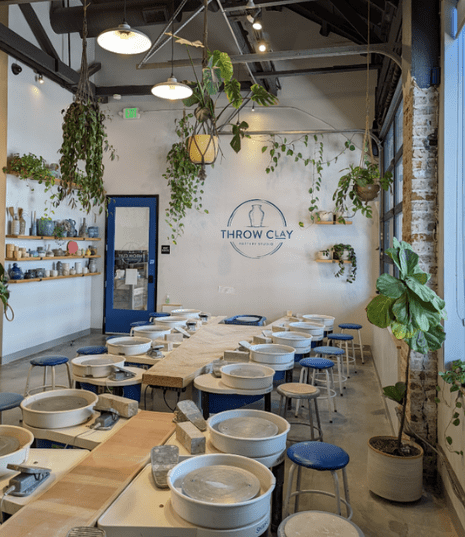 If you're looking for a more unique first date idea in LA, get creative with your date and sit in on a pottery class.
Throw Clay LA is a pottery studio in Downtown Los Angeles that offers classes for people of all levels.
Each class last two hours, which is a solid amount of time to get to know your date.
A major benefit of a hands-on date–pun intended–is that you can interact with the instructor and the other people taking the lesson if you and your date don't mesh well.
But if this first date idea leads to many more dates in the future, your pottery will be an adorable reminder of the unique start to your relationship.
3. Paint at the Park
For an artsy first date that is also affordable, pick up paint, brushes, and canvases from a local art supplies store and have a painting date at the park.
Echo Park Lake is a gorgeous location for a painting date. Surrounded by mature trees and thick grass, the park provides a comfy place to sit, paint, and chat–all while taking in stunning lake views.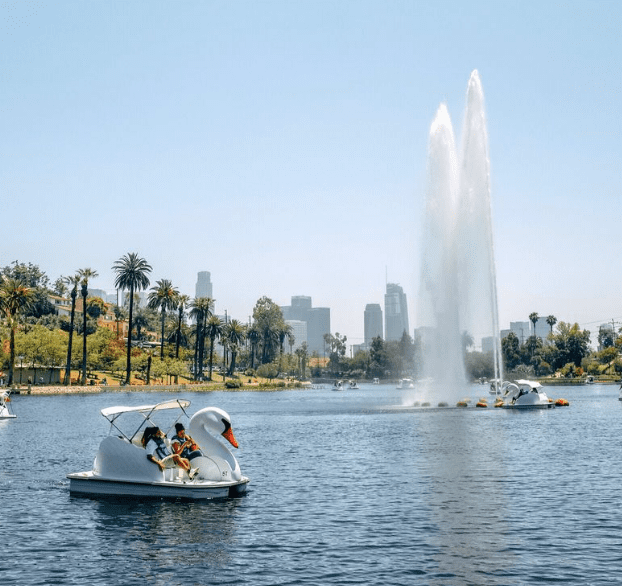 If you and your date want to add to the experience, consider renting one of the swan pedal boats to take out on the water.
A day at the park is a fun first date idea in Los Angeles, and also low-stress – plus, you'll have artwork to take home with you at the end.
Another bonus is that painting dates can easily become anniversary traditions!
4. Farmer's Market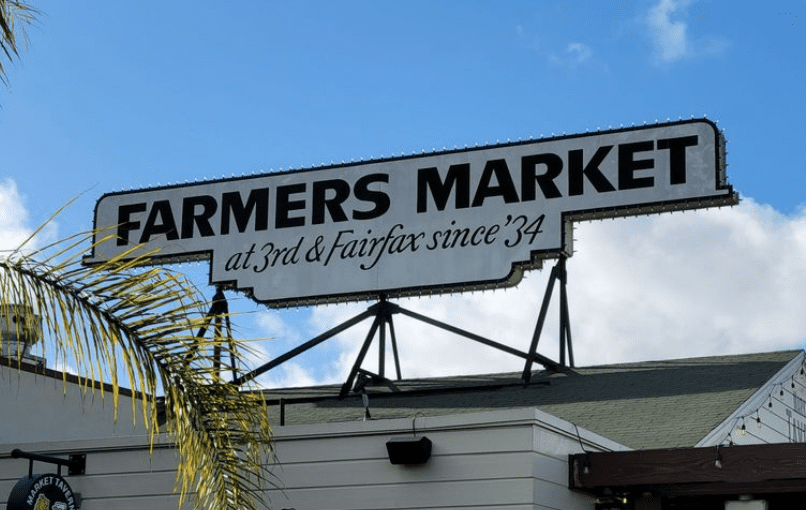 For one of the most traditional first date ideas in Los Angeles, go to The Original Farmer's Market.
Since 1880, The Original Farmer's Market has been serving the Los Angeles area with some of the best dairy products and produce local merchants have to offer.
Today visitors can find all sorts of goodies, from eggs and fruits to ice cream and donuts.
The farmer's market also houses several storefronts, including jewelers and flower shops.
5. Picnic at the Beach
Grab food to-go from a local eatery, or take your farmer's market goodies to the beach and set up a picnic!
Santa Monica is always a fun option for a day at the beach, and it's also one of the best first date ideas in Los Angeles.
You can snack on fresh fruit and cold subs while you get to know your date under the warm Southern California sun, and afterward, you can walk over to the Santa Monica Pier for fun games and cotton candy.
Bonus points if you're skilled at carnival games! You might just win your date a giant stuffed animal as a sweet first date souvenir.
6. Dinner Date
If you and your date know each other well or have been friends for a while, dinner dates make for a comfortable first date.
Transitioning from a friendship into a potentially romantic relationship can feel a bit awkward at times, so unless there is something you and your friend have bonded over, a low-pressure first date option is the best way to go.
For a more mellow atmosphere, Hijo de su Madre is an amazing vegan restaurant specializing in Yucatecan cuisine.
While vegan options aren't everyone's first choice, the dishes at Hijo de su Madre can have even the biggest meat eaters hooked.
If a romantic meal feels more fitting for your first date, The Little Door in West Hollywood is the most romantic restaurant in the city.
Made up of four dining areas—including a vine-covered patio and a candle-lit garden—and with a decadent menu of steak and seafood, The Little Door is sure to wow you and your date.
7. Brunch Date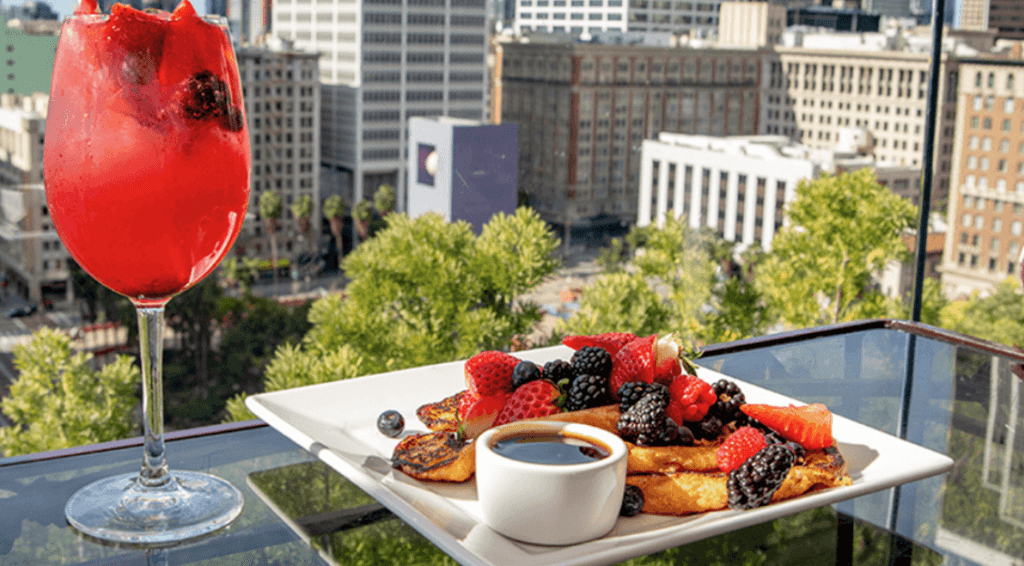 To practice precaution when going on a date with someone you're meeting for the first time, avoid a dinner date and hit up a delightful LA brunch spot instead.
A brunch is an excellent option because of the timing.
Get to know each other over a nice meal in a well-lit environment, and if the vibes are there, keep the date going with additional plans for the rest of the afternoon.
For a romantic first date idea in Los Angeles, check out brunch spot Perch LA.
This rooftop restaurant serves French-inspired cuisine and offers crystal-clear views of Downtown LA.
If you are looking to take your date to a more laid-back brunch location while still feasting on some top-tier burgers and pancakes, head over to Fratelli Cafe.
Another significant benefit of brunch is that if the date doesn't go as well as you'd hoped, you still have the rest of your day free to do something you enjoy.
8. Go Karts
A day at K1 Speed Thousand Oaks is an awesome first date idea, especially if you and your date are big fans of auto racing, like Formula 1 and Nascar.
Go Karts are a sure way to get the excitement up and adrenaline pumping, and that enthusiasm will likely carry over into your interactions with your date.
As a bonus, K1 Speed also has an arcade that features over 30 games, so the fun doesn't have to stop after your race around the track.
Refuel with a quick bite at the Paddock Lounge, and then spend the rest of your date at the arcade playing air hockey and winning prizes.
9. Sports Game
If you and your date share a love for sports, catch a game together.
Los Angeles is home to a number of sports teams, so there is always a sports game happening in the city.
And with tickets varying in price, it is relatively affordable to watch almost any professional sports game.
As another idea, if you love the same sport but support different teams, consider going to a game where your teams play against each other. It'll give you a good idea of how your date handles competition.
Gloating winners and sore losers? No, thank you!
10. Board Game Bar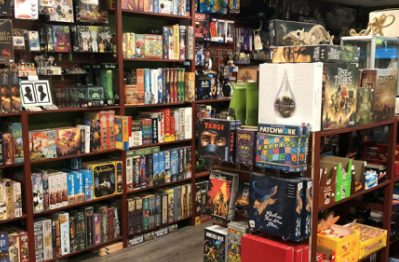 For any board game enthusiasts, Geeky Teas & Games is a cozy gaming space with over 400 games to choose from.
And it's only $5 per person for a full day of access!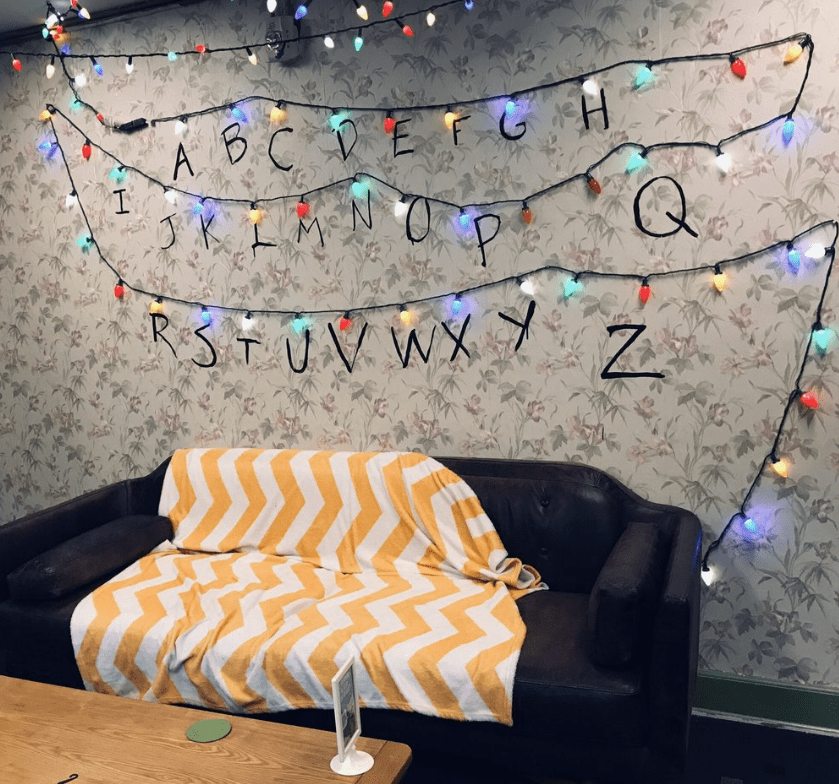 Sip on loose-leaf tea, get involved in some friendly competition, and take advantage of the cool photo areas throughout the store.
So there you have it, folks: the top 10 first date ideas in Los Angeles.
No matter who you like to date or what you like to do, the people and potential of Los Angeles make dating in our beautiful city an exciting time, even with the nerves that naturally come with meeting new people and entering new relationships.
Best of luck on your first date! You're going to do great.