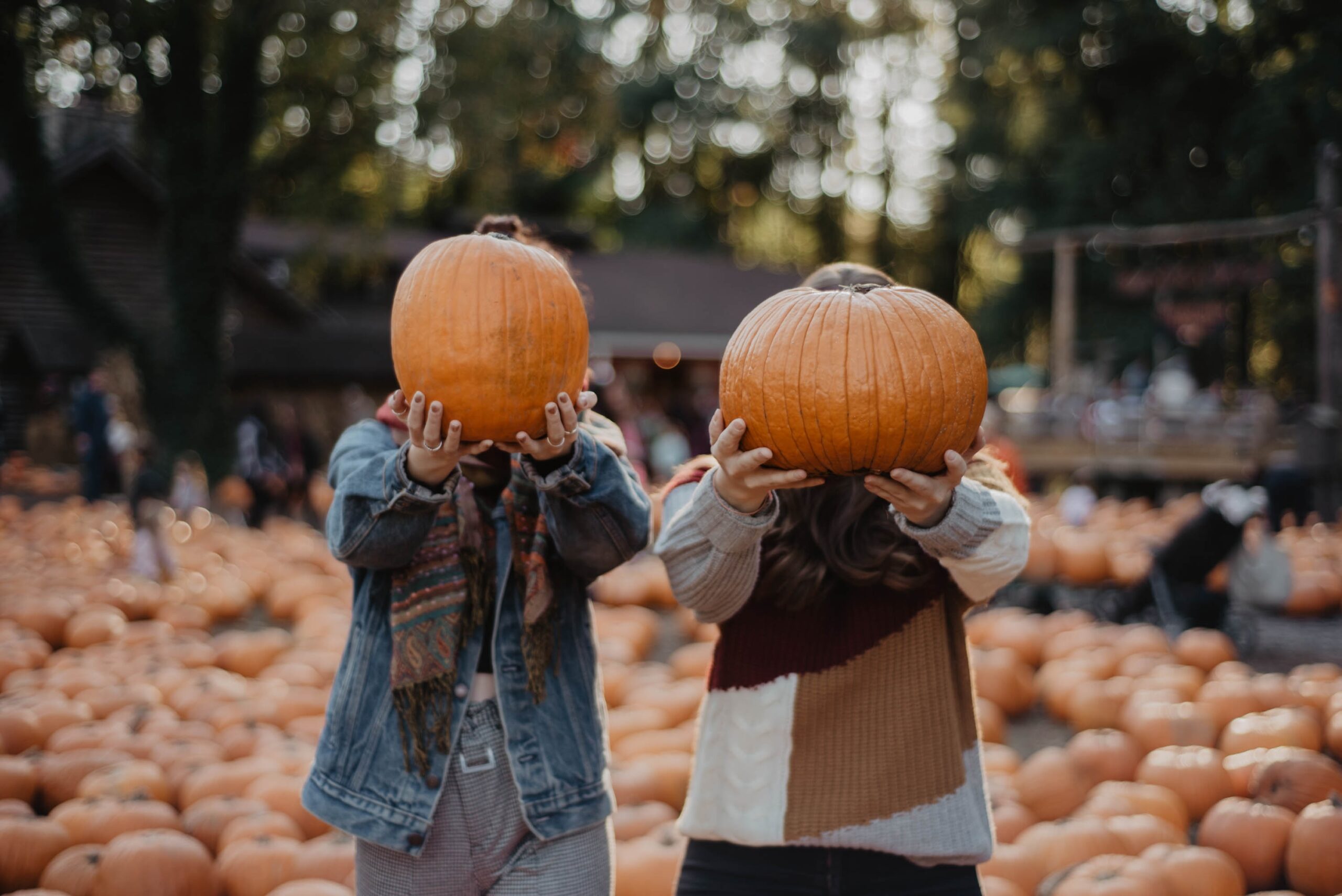 Looking for the best Los Angeles pumpkin patches? This list has got you covered!
Getting hyped for the winter holidays can be a struggle in a city known for having fantastic weather year-round. That's where a healthy dose of seasonally appropriate activities and décor comes in.
With the first day of autumn on the horizon, now is the time for all things festive! And nothing says fall like a trip to a pumpkin patch. From pony rides to corn mazes, we've done the legwork and collected the best Los Angeles pumpkin patches worth a visit. As a bonus, all within a quick car ride.
So, grab your flannel, knit beanies and pumpkin spice lattes, and make your Los Angeles pumpkin patch plan today.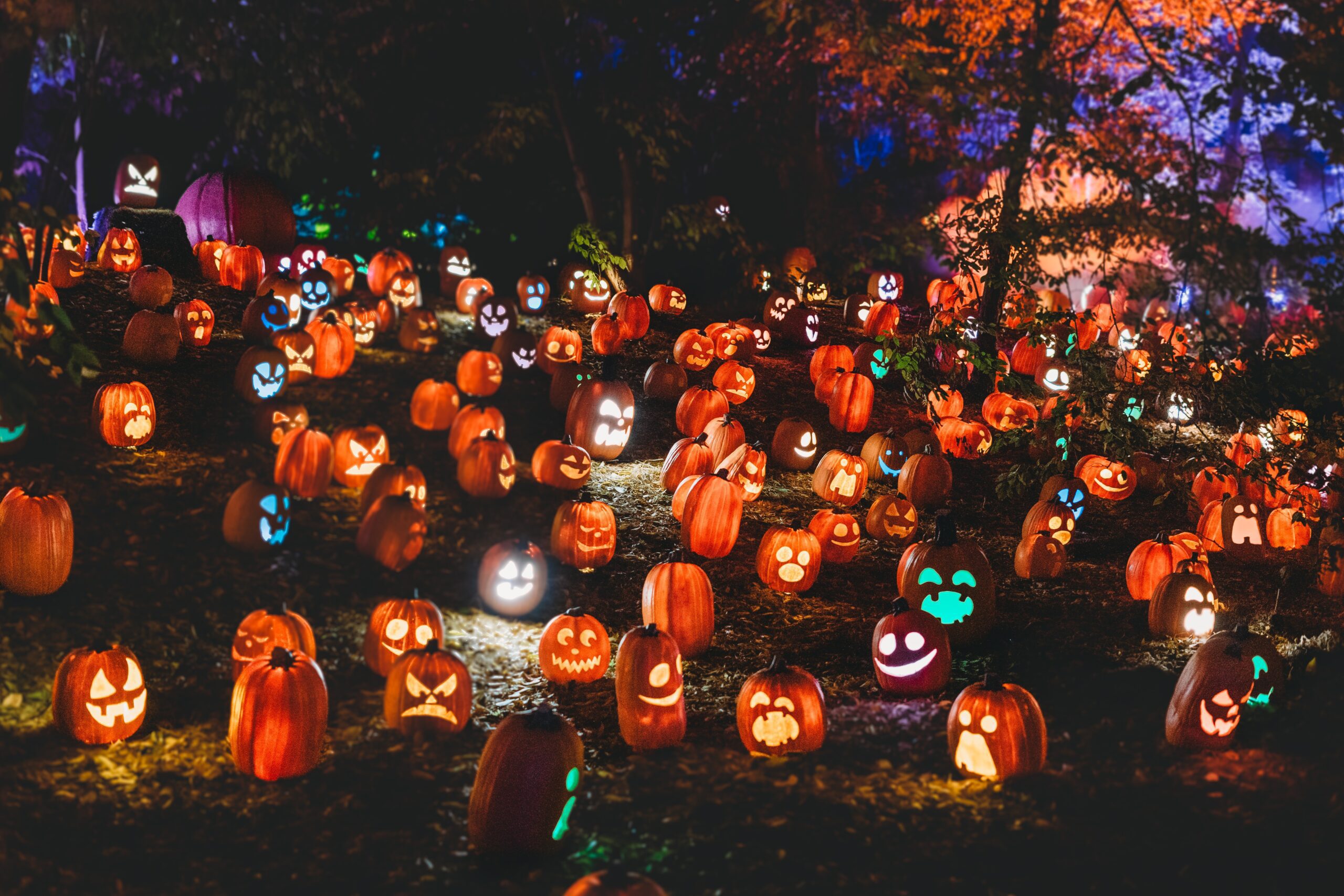 But first … Ever wonder why pumpkins became so closely associated with Halloween? It all started in Ireland with the legend of Stingy Jack, a swindler known for tricking the Devil. When Jack died, he was barred from both heaven and hell and forced to remain in the earthly realm forever. Irish folk started carving demonic faces into native turnips to frighten the spirit of Stingy Jack away, and the jack-o'-lantern tradition began.
Because the Celtic festival of Samhain, held on November 1, was thought to be a time of year when souls traveled freely, jack-o'-lantern carvings and the act of disguising oneself in costume to hide from evil spirits became especially prevalent around this time of year.
Later, these traditions would become associated with the Roman Catholic Church's All Hallows' Eve, otherwise known as Halloween. Once Irish immigrants arrived in America, they used more readily available pumpkins for their jack-o'-lantern creations.
Best Los Angeles Pumpkin Patches Within City Limits
Mr. Jack O' Lanterns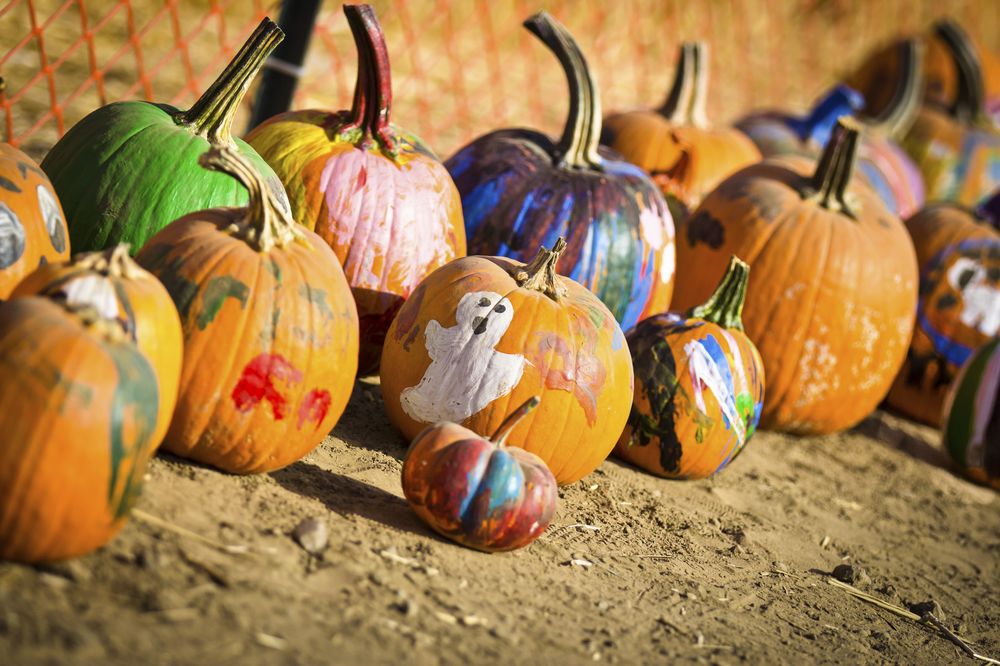 With locations throughout the Los Angeles area, Mr. Jack O' Lanterns is the perfect city pumpkin patch for all your fall décor and Halloween needs. Each patch offers a variety of activities, including pumpkin decorating, pumpkin bowling, bouncy houses and animals. In addition to a range of pumpkins in all sizes and colors, visitors to this one-stop shop can also pick up carving kits and a multitude of decorations to make sure your porch is Halloween-ready. Or make an appointment to have the Mr. Jack O' Lanterns team create a spooky home installation for you! Check the Mr. Jack O' Lanterns website for hours and location-specific details.
The Original Farmers Market: 6333 W. 3rd St., Los Angeles, CA
West LA: 11852 Santa Monica Blvd., Los Angeles, CA
South Bay: 17520 Prairie Ave., Torrance, CA
https://www.mrjackolanternspumpkins.com/
Shawn's Pumpkin Patch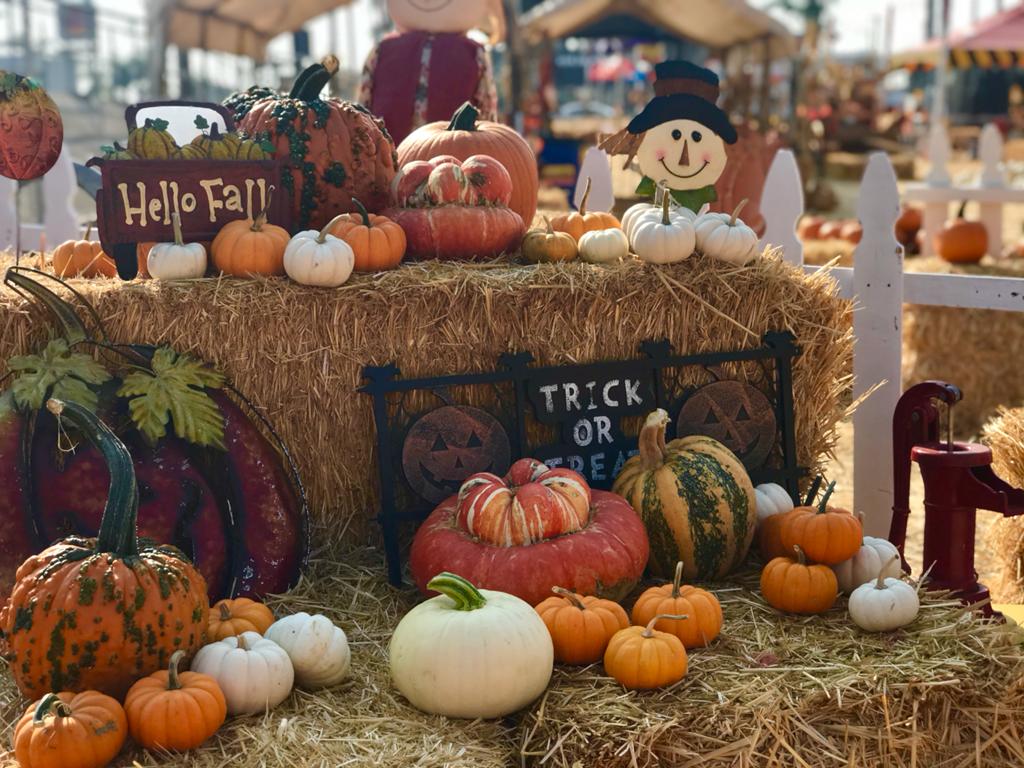 The perfect combination of a state fair atmosphere and fall décor, Shawn's Pumpkin Patch is one of the largest Los Angeles pumpkin patches in the heart of the city. Your Instagram feed will love the spooky seasonal displays of pumpkins and haw bales, while the kiddos will enjoy carnival games, a straw maze, face painting, a bounce house, train rides, a petting zoo, pony rides and more. Of course, there are plenty of pumpkins in all shapes and sizes. Admission is free; pumpkins and activity tickets are priced separately. Check the Shawn's Pumpkin Patch website for dates and times during the 2023 season.
11650 Santa Monica Blvd., Los Angeles, CA
https://shawnspumpkinpatch.com/
Best Los Angeles Pumpkin Patches with Rides & Activities
Irvine Park Railroad Pumpkin Patch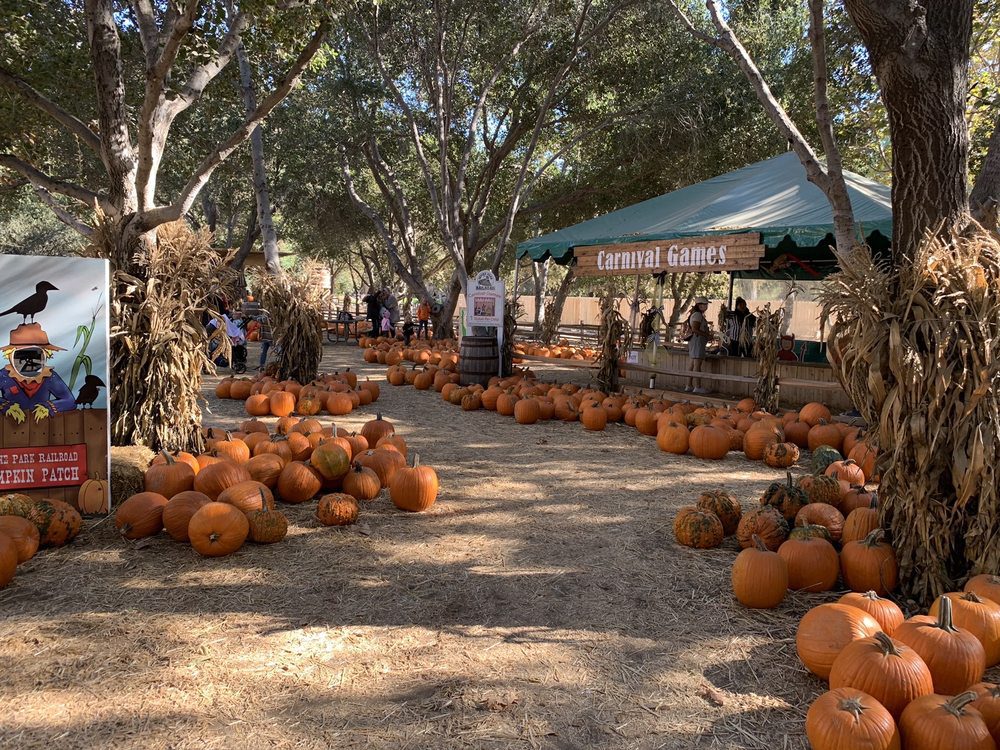 Located in the sprawling Irvine Regional Park, this seasonal pumpkin patch is loaded with rides and activities for kids of all ages. Kids on the move will love the train rides, hayrides and mini-tractor races. Enjoy games of skill and chance, a haunted house and hay maze, as well as cookie decorating and face painting, with a great variety of pumpkins available for purchase. While there are fees for parking and activity tickets, entry to Irvine Park Railroad Pumpkin Patch is free. Open seven days a week from Sept. 16 to Oct. 31, with mornings and early or late season visits recommended to beat the crowds. And don't miss The Great Pumpkin Weigh-off on Sept. 23, when the largest pumpkins grown by local farmers will be awarded prizes up to $3,500.
1 Irvine Park Rd., Orange, CA
https://www.irvineparkrailroad.com/events/pumpkin-patch/
Pa's Pumpkin Patch
Combining a carnival vibe with a vast variety of pumpkins, Pa's Pumpkin Patch is a fantastic fall excursion for the whole family. Explore pumpkins from classic orange varieties to tiger-striped and all-white exotic versions, from mini munchkins to giant 30-pounders. Their edible pumpkins are perfect for your fall dessert-making needs. This Long Beach outpost also features an impressive list of rides, games and attractions, including a merry-go-round, slides, mazes, bounce houses, trains, a petting zoo, pony rides and more. Check the Pa's website for 2023 dates, reservations and prices.
6701 CA-1, Long Beach, CA
https://paspumpkinpatch.com/
Tanaka Farms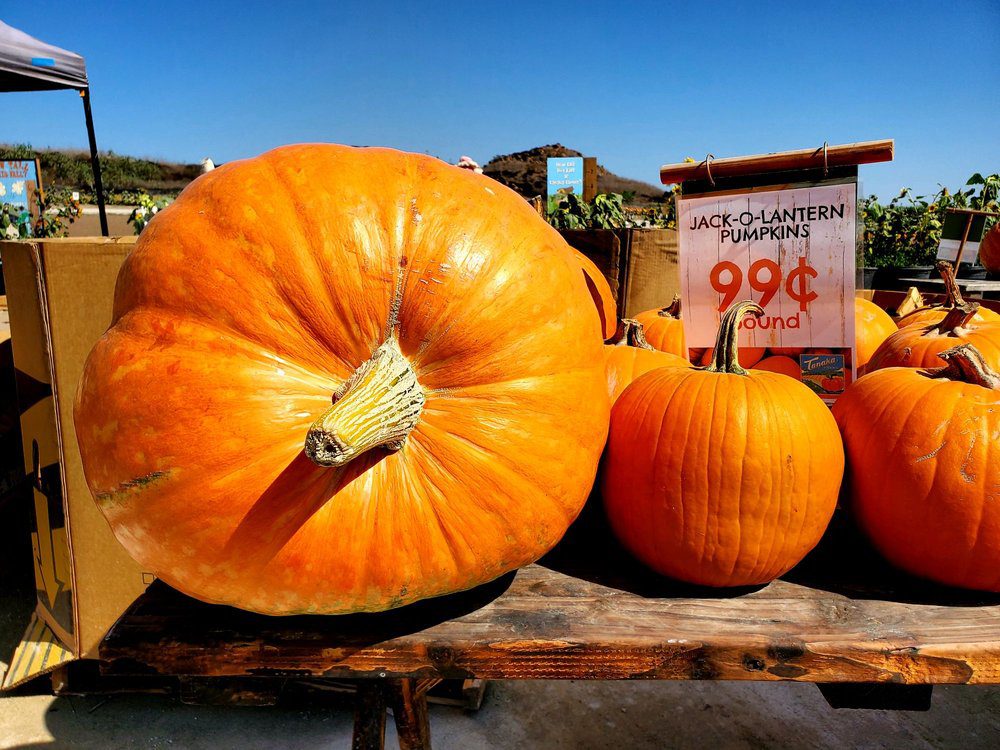 One of the only working farms in Orange County with a pumpkin patch, Tanaka Farms has been delighting Southern California families for years. The farm offers acres of pumpkins, a variety of other seasonal produce and fun for the whole family with wagon rides, farmer golf, mini-ATV rides, a pumpkin cannon, a barnyard area, a corn maze and more. Tanaka Farms also features a grill, produce stand and gift shop to commemorate your visit. This excellent Los Angeles pumpkin patch kicks off its 2023 season on Sept. 16 and will be open seven days a week between 9 a.m. and 6 p.m. Parking passes are required. Check the Tanaka Farms website for current prices.
5380 3/4 University Dr., Irvine, CA
https://www.tanakafarms.com/
Best Los Angeles Pumpkin Patches with Corn Mazes
Forneris Farms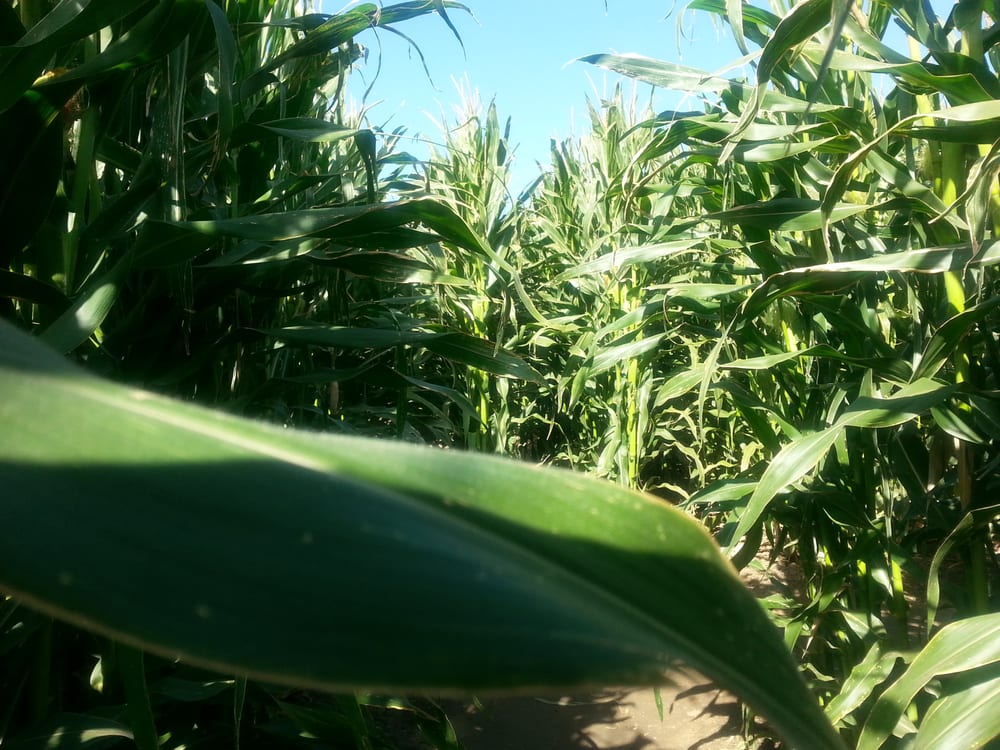 Offering one of the most well-known corn mazes in the Valley, Forneris Farms is a must-visit for those looking to get lost in Halloween fun. While large and intricate, the four-acre maze isn't haunted, making it a family-friendly outing filled with wonderful twists, turns and decorative elements. The labyrinth also comes with a map and a helpline phone number for those who get stuck. There's a train ride that gives a brief tour of the area. Forneris Farms is also an excellent source of pumpkins, gourds and decorative corn, perfect for creating a spooky Halloween scene back at home. Check the Forneris Farms website for 2023 pricing, dates and times.
15200 Rinaldi St., Mission Hills, CA
https://fornerisfarms.com/
Hana Field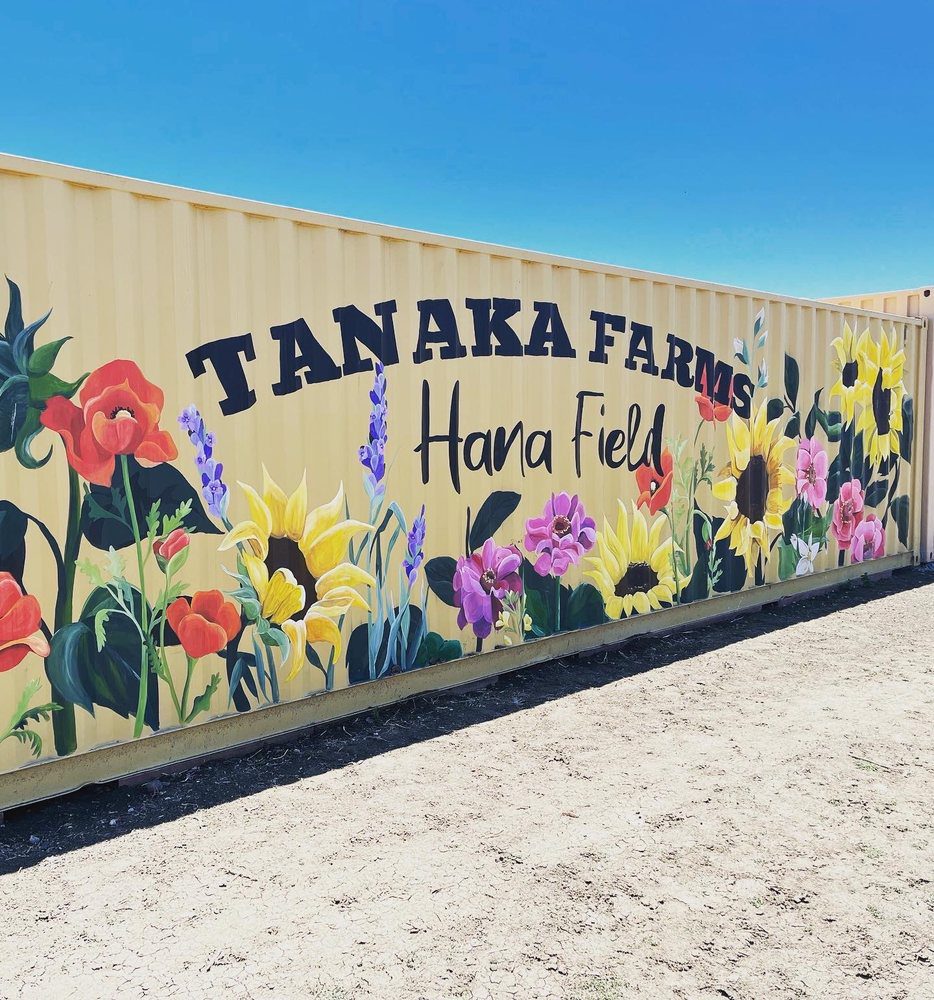 Run by the Tanaka Farms family, Hana Field offers a slightly mellower pumpkin patch experience with eight acres of you-pick pumpkins and Instagram-worthy flower fields. Enjoy selecting your perfect pumpkins and exploring the corn maze, barnyard exhibit, cow train and more. Flower picking is also available based on availability. Hana Farms is open Fridays through Sundays from 10 a.m. to 6 p.m. The $10 admission fee includes entry and access to the corn maze and barnyard (veterans, seniors and kids under 2 are free). Parking, pumpkins and other activities are priced separately. Bring your own wagon, cutting tools and gardening gloves. Check the Hana Farms website for 2023 opening dates at this fantastic Los Angeles pumpkin patch.
427 Anton Blvd., Costa Mesa, CA
https://www.tanakafarms.com/hana-pumpkin-patch
Tapia Bros. Farm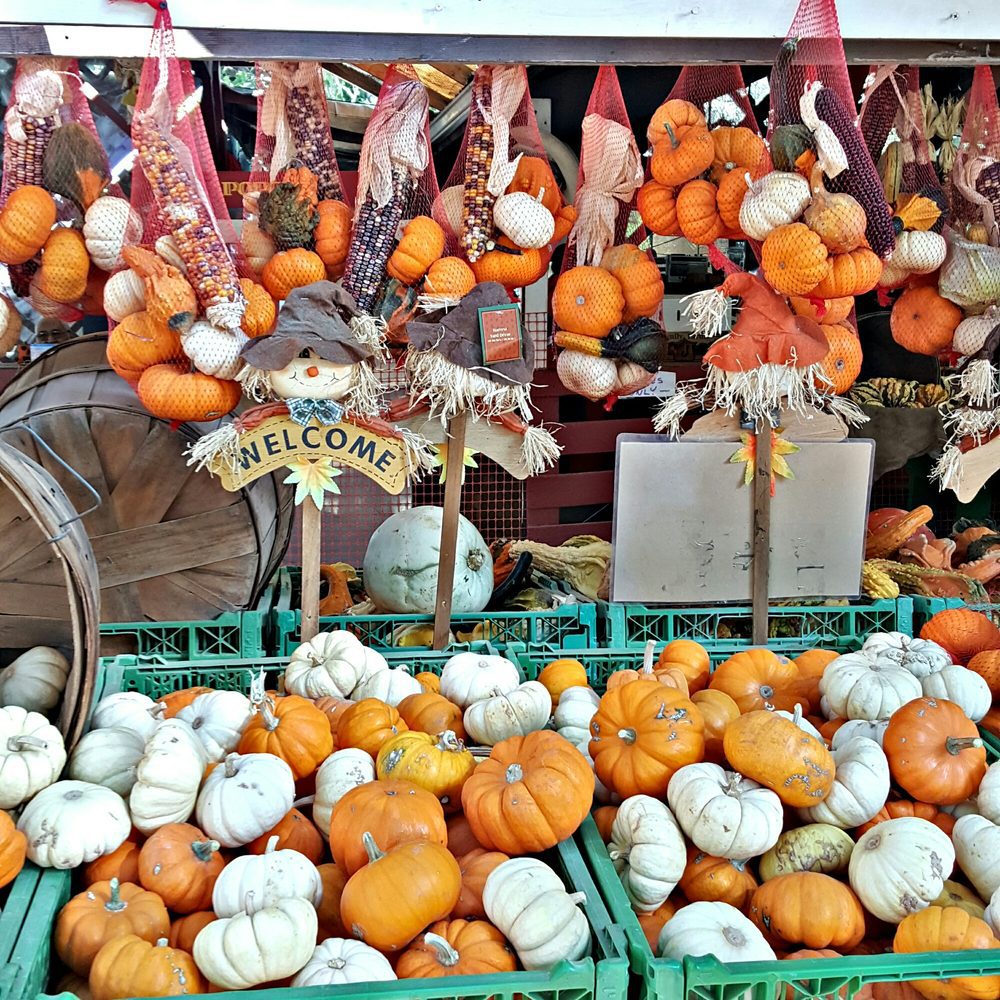 This family-owned farm is a San Fernando Valley Halloween tradition thanks to its beautiful selection of pumpkins in all shapes and colors. The Encino destination also offers train rides, a petting zoo, pony rides and a corn maze one fan calls "the best corn maze ever!" All tickets and fees are paid on-site, and kids under 2 years old enter for free. Visit the Tapia Bros. Farm Facebook page for more information about this year's dates, hours and prices.
5251 Hayvenhurst Ave., Encino, CA
https://www.facebook.com/TapiaBrosFarm/
Best Los Angeles Pumpkin Patches with Live Entertainment
Mr. Bones Pumpkin Patch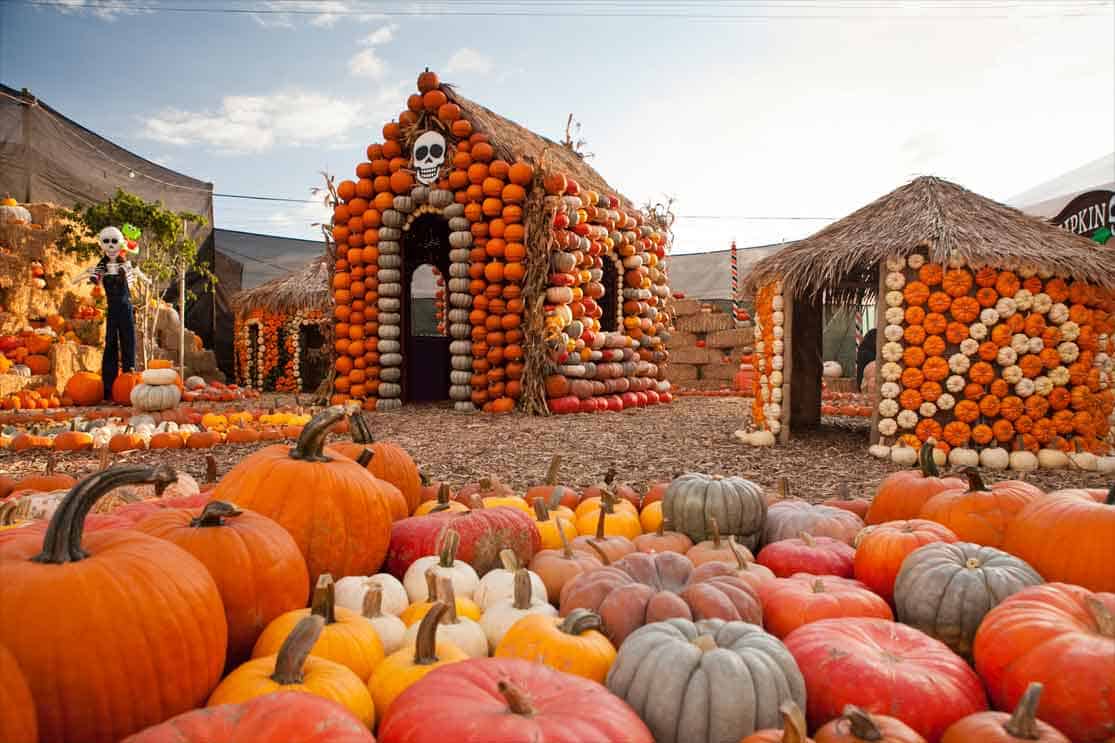 Since 1987, family-owned Mr. Bones Pumpkin Patch has been bringing Halloween magic to the people of Los Angeles. This Culver City site offers a massive selection of pumpkins and gourds, plus carving kits and Halloween décor. After you pick the perfect pumpkin, be sure to visit the pumpkin village, straw maze, spider bounce house and petting zoo. There'll also be face painting, jack-o'-lantern decorating and live music throughout the spooky season. Online ticket purchase in advance of your visit is recommended. Valet parking and VIP tickets are available. Check the Mr. Bones website for 2023 dates, times and prices.
10100 Jefferson Blvd., Culver City, CA
https://mrbonespumpkinpatch.com/
Underwood Family Farms
Head up the 101 to Moorpark to discover Underwood Family Farms, a sprawling 50-acre oasis that will make you forget you're only 25 miles outside LA. During the farm's spectacular Fall Harvest Festival — held weekends between Sept. 30 to Oct. 29 — you'll enjoy themed events and exhibits celebrating first responders, country music, antique tractors, wild west entertainment and more. This all-in-one pumpkin patch also offers a near-endless array of activities, including tractor and horse-drawn wagon rides, a corn maze, animal shows and visiting areas, massive pumpkin displays, games, crafts and face painting, just to name a few. Visit the Underwood Family Farms website to review each weekend's special theme and purchase tickets online (a must during the popular Fall Harvest weekends). Prices range from $22 to $30 with free parking and no charge for children under 2 years old.
3370 Sunset Valley Rd., Moorpark, CA
https://underwoodfamilyfarms.com/
Best Los Angeles Halloween Experience That's Not a Pumpkin Patch
Carved at Descanso Gardens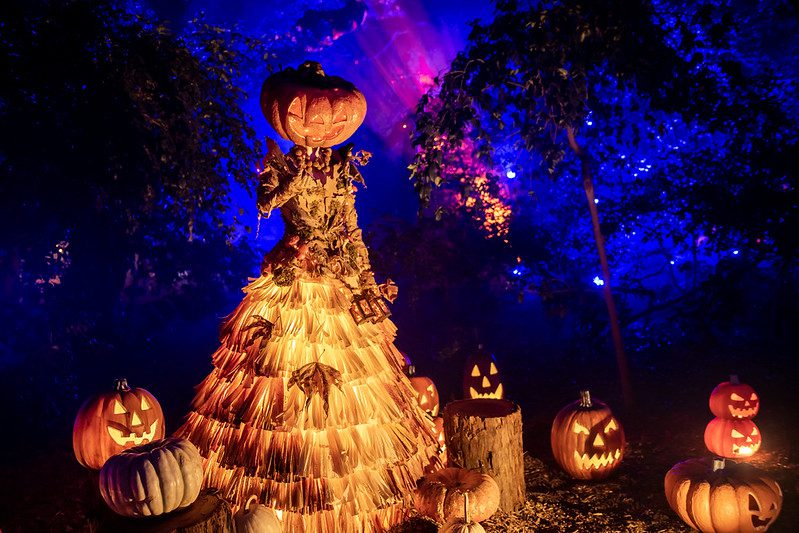 A pumpkin destination without pumpkins for purchase? Hear us out. Descanso Gardens' Carved is a feast for the senses centered on a spooky stroll through a wonderland of breathtaking Halloween displays. Discover hundreds of intricately carved jack-o'-lanterns placed throughout the illuminated Camellia Forest and Rose Garden, an array of specialty light installations, plus unique blacklight and Dia de Los Muertos-themed installations. Carved runs nightly Oct. 6 – 29 from 5:30 p.m. to 10:00 p.m., rain or shine. Tickets are $25 – 45 for the gardens' non-members, and parking is free. Bring comfortable shoes and bundle up: The route through the event takes approximately one hour to traverse and is accessible for strollers and wheelchair users.
1418 Descanso Dr., La Cañada Flintridge, CA
https://www.descansogardens.org/programs-events/carved/
—
Looking for more fall activities in Los Angeles? Check out our guide to apple picking near Los Angeles.