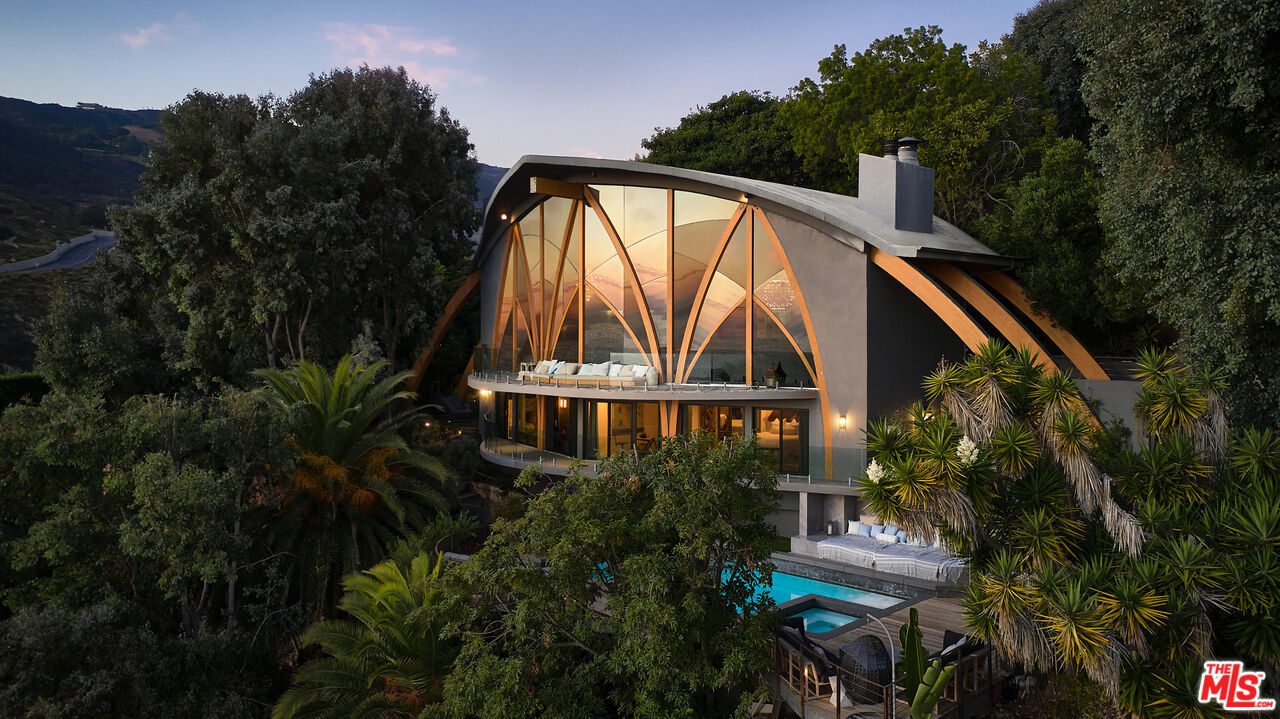 This one-of-a-kind Malibu home is an undeniable showstopper. Arguably Harry Gesner's most innovative property, this house redefines the boundaries of residential architecture. Situated on a one-acre hilltop lot, 21056 Las Flores Mesa Drive is a feat of modern design. Originally constructed in 1997, the enduring quality of this home is evident in its contemporary lines and daring details. Currently priced at $14,000,000, this home is listed by Marcy Roth at Douglas Elliman.
The modern-Gothic design is completely unique, offering a nontraditional take on the Malibu beach house. With soaring 30-foot wood beam ceilings, the entrance to the house is visually striking. The expansive glass walls offer a breathtaking view of the Malibu coastline. In addition to its aesthetic significance, it's also structurally groundbreaking. Gesner prioritized safety by designing the home to withstand the risk of Southern California wildfires and earthquakes. It's a harmonious blend of visual beauty and engineering.
One element that defines this property is Harry Gesner's inventive vision. He integrated features such as concrete-sprayed steel-wire panels, resulting in a structure that looks distinct while remaining exceptionally robust. The revealed beams, wooden-paneled ceilings, and stone floors establish a welcoming and cozy ambiance indoors, all while preserving practicality.
The overall layout caters to various entertainment options. It includes ample indoor and outdoor seating areas. The home was designed for hosting gatherings with friends and family. The jaw-dropping views were meant to be shared. The property was designed to be enjoyed, appreciated, and lived in.
Outside, the property offers a range of outdoor amenities that complement its architectural appeal. Glass-enclosed terraces invite the owner to soak in the oceanside locale. A roomy patio area features a swimming pool and a jacuzzi. Additionally, a beautifully restored 1957 Airstream trailer adds character and practicality to the property.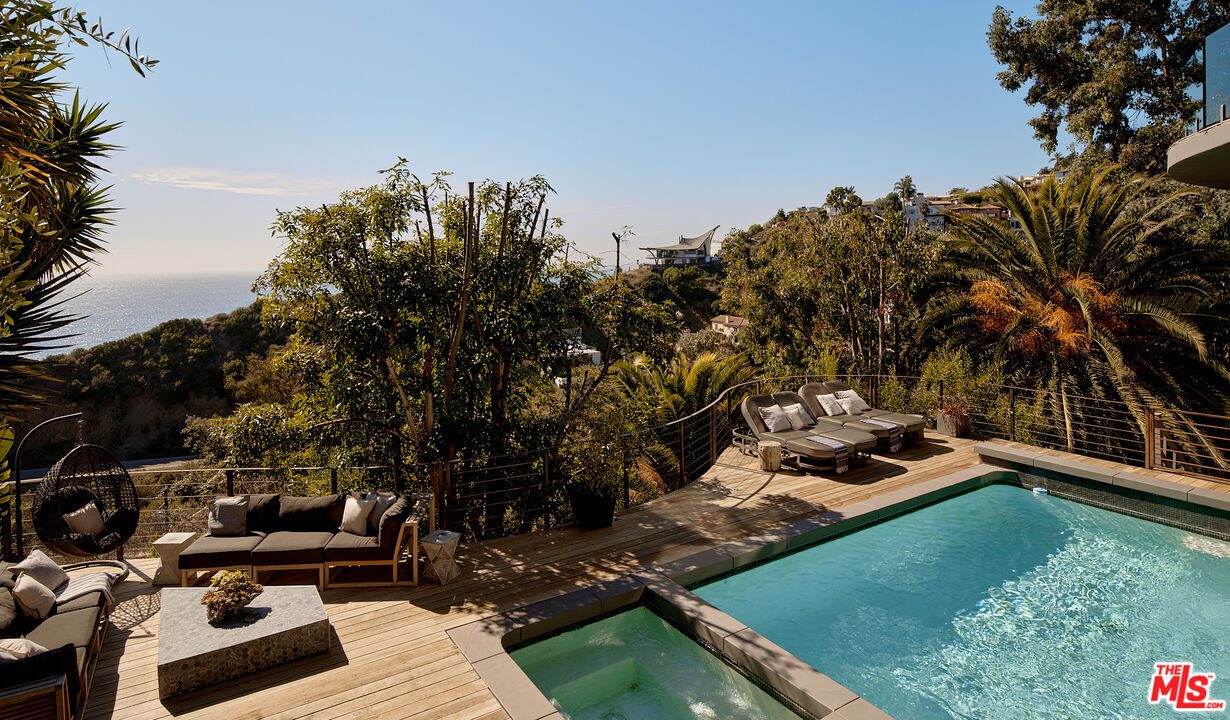 Beyond a mere residence, this home showcases architectural ingenuity, seamlessly blending with its natural surroundings to provide an extraordinary living experience. It's an ideal choice for those who appreciate modern design, structural integrity, and a strong connection with nature.
While Southern California is full of architectural marvels (several by Gesner himself), this home stands out as a true testament to innovation and expertise. Not only is this property visibly captivating, but it also excels in safety, functionality, and flow. Its exceptional design, stunning views, and seamless indoor-outdoor living make it a true Malibu icon.

With three bedrooms and three bathrooms, the home has two master suites with an additional guest space. The home covers two floors and boasts ocean views from almost every room. It was renovated in the year 2000 and now includes central air-conditioning, heating, and more modern amenities. The finished square footage of the structure measures 4,170 square feet in total.
Listing: 21056 Las Flores Mesa Drive, Malibu, CA 90265 [Douglas Elliman]