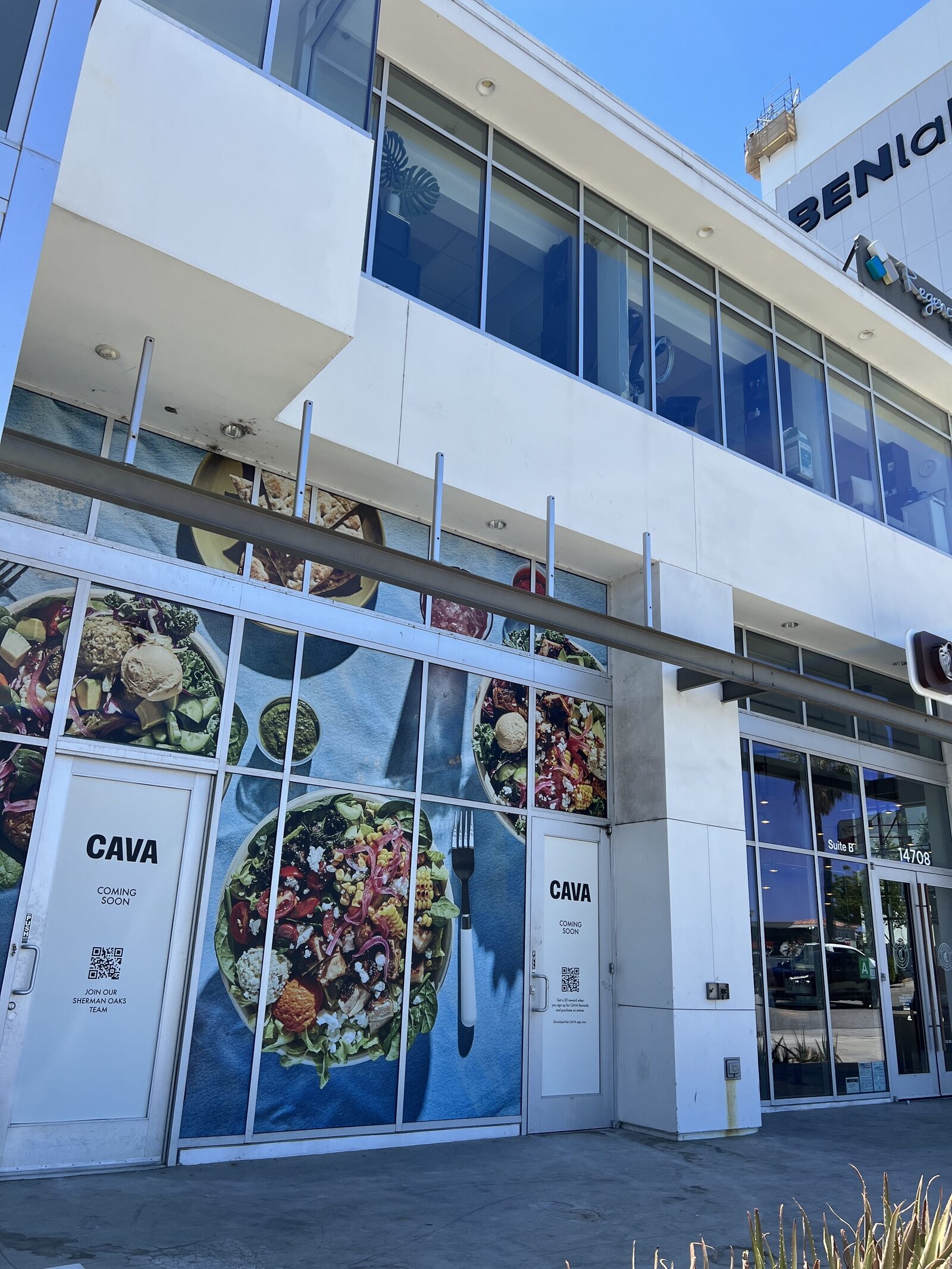 CAVA, a rapidly growing and increasingly trendy Mediterranean-style fast-casual restaurant, will soon spice up the Ventura Boulevard corridor in Sherman Oaks. 
Not to be confused with the La Cava Italian restaurant farther east, CAVA is set to open later this year at 14708 Ventura Boulevard, between Cedros and Willis Avenues. CAVA will share the same building as Chipotle and Regency Salon Studios. Though CAVA already has outposts throughout Southern California, this will be their foray into Sherman Oaks' "restaurant row" along Ventura Boulevard.
CAVA serves a variety of pita wraps and bowls that combine traditional Mediterranean flavors with contemporary health-conscious twists. Their Greek salad, market spice bowl with "fiery falafel," crispy falafel pita wrap, and spicy lamb meatball pita wrap are among CAVA's staple dishes.
In addition, CAVA gives customers the option to build their own salads, grain bowls, and pita wraps. Customers can also pair their dishes with CAVA's fun and flavorful takes on classic Mediterranean dips like hummus and baba ganoush.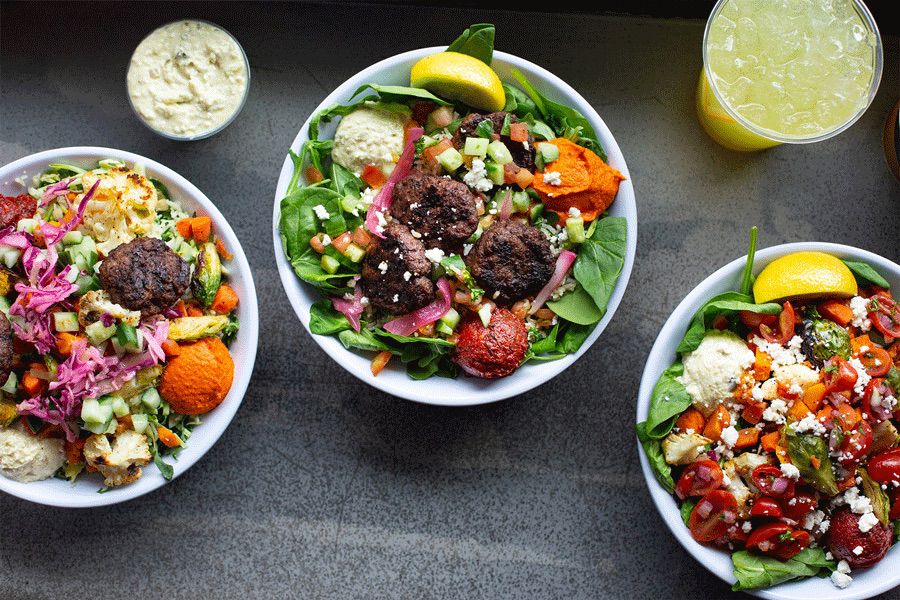 Founded in Rockville, Maryland, by longtime friends Chef Dimitri Moshovitis, Ike Grigoropoulos, and Ted Xenohristos along with Brett Schulman in 2010, CAVA prides itself in serving wellness inside and out.
They offer plenty of low-calorie, vegan, vegetarian, and paleo-friendly menu options, plus they're known for providing generous portions, unlimited toppings, and free side pitas. They also tout their social responsibility in maintaining a supportive workplace for team members, and in giving back to the local communities they serve. 
CAVA will be the latest restaurant to open in The Village at Sherman Oaks, one of the San Fernando Valley's busiest commercial districts. Though CAVA has not yet announced an exact opening date for Sherman Oaks, we will update this post as more details become available.
In the meantime, though, you can visit CAVA's other LA locations, including their Valley restaurants in Woodland Hills and Porter Ranch, if you want a taste of what's to come in Sherman Oaks.