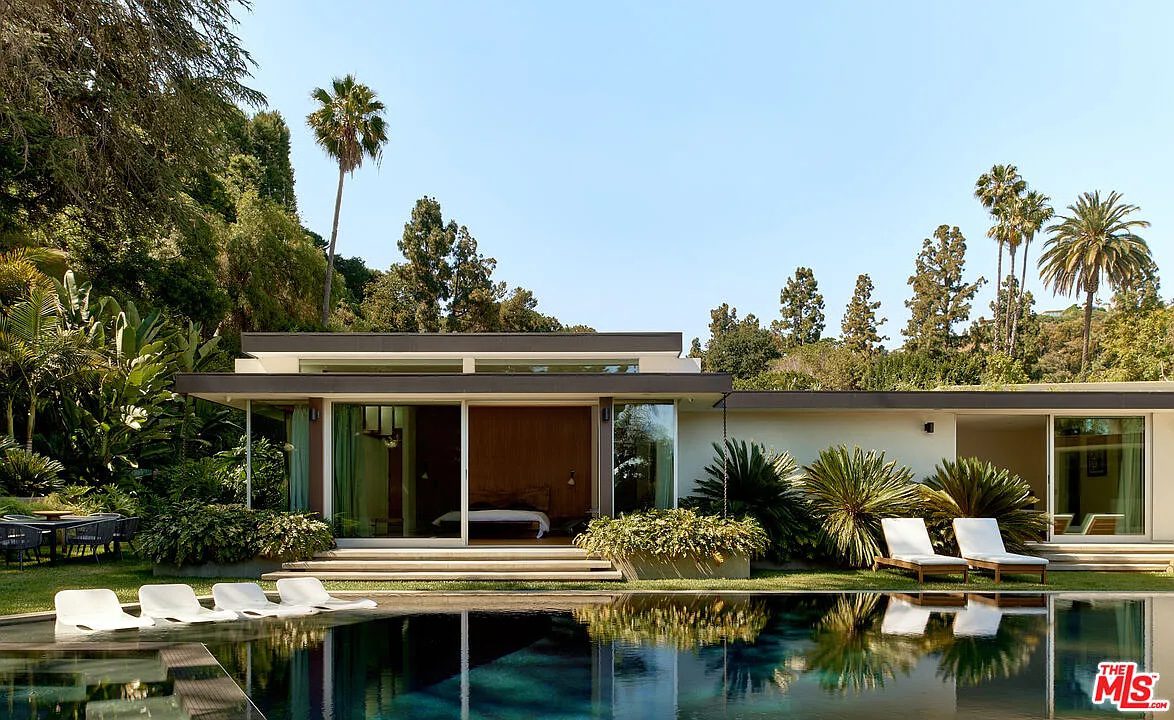 Designed in 1959 by renowned architect Rex Lotery, 1061 Loma Vista Drive is the epitome of Beverly Hills luxury real estate and is located in the heart of the iconic Trousdale Estates.
After undergoing a major restoration, this home has been elevated even beyond its former glory. Originally conceived for the French actress Corinne Calvet during the 1950s, this architectural marvel embraces minimalism at its most striking.
Now filled with modern amenities and luxury upgrades, this property is listed for $21,995,000 by Tomer Fridman at Compass.
Six bedrooms and eight bathrooms allow for privacy among the largely open floor plan. The array of lavish amenities includes a temperature-controlled wine enclave, central air conditioning, an automated driveway gate, and a high-tech security system.
Seamlessly integrated, the kitchen is a chef's dream. The appliances are hidden for a stylish, low-profile look. The Calvet Residence epitomizes a harmonious coalescence of history and modernity, with the goal of delivering an unparalleled living experience.
Not only is the home equipped for laidback living, but it has additional indulgent comforts. The zero-edge pool in the center of the property allows for tranquil relaxation. The home also includes a state-of-the-art screening room, ideal for movie buffs. The overall space is well-equipped for hosting gatherings and connecting with others.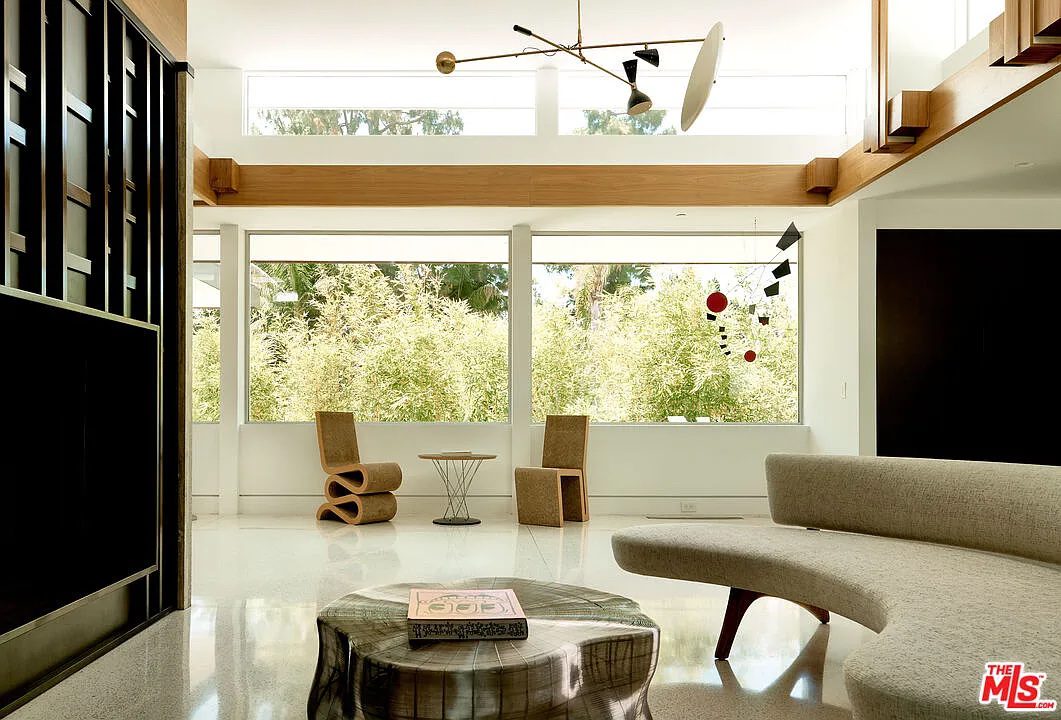 In spite of the contemporary upgrades, mid-century design elements are evident in the choice of materials, including luxurious wood detailing, terrazzo flooring, and the incorporation of understated stone.
High-end materials grace the property inside and out. The marriage between organic resources and industrial touches creates the perfect blend between nature and modern living.
Spanning more than half an acre of exquisite landscaping, the design of the property was heavily inspired by the principles of Brazilian modernism. The home stands as a clear testament to Rex Lotery's timeless talent and enduring vision.
The floor plan surrounds a manicured courtyard, maintaining the original mid-century layout. SoCal foliage is peppered throughout the property, adding a tropical, Mediterranean-inspired touch.
The house, initially measuring 4,300 square feet, underwent significant expansion and now boasts a spacious 8,800 square feet. Abundant natural light floods the interior through expansive glass walls, clerestory windows, and skylights, enhancing the overall sense of airiness. The open floor plan, along with the presence of an atrium and a transparent fireplace, further contributes to this spacious ambiance.
Almost every room opens up to the outside with sliding glass doors. Indoor-outdoor living has never been so easy and elegant. A variety of high-end textures creates a visually dynamic atmosphere ideal for Beverly Hills luxury real estate.
This home is the perfect blend between Hollywood history and contemporary luxury. A quintessential part of the mid-century Beverly Hills neighborhood, this property is finally ready to relive its glamorous past as a star-studded abode.
1061 Loma Vista Drive, Beverly Hills, CA 90210 [Listing]