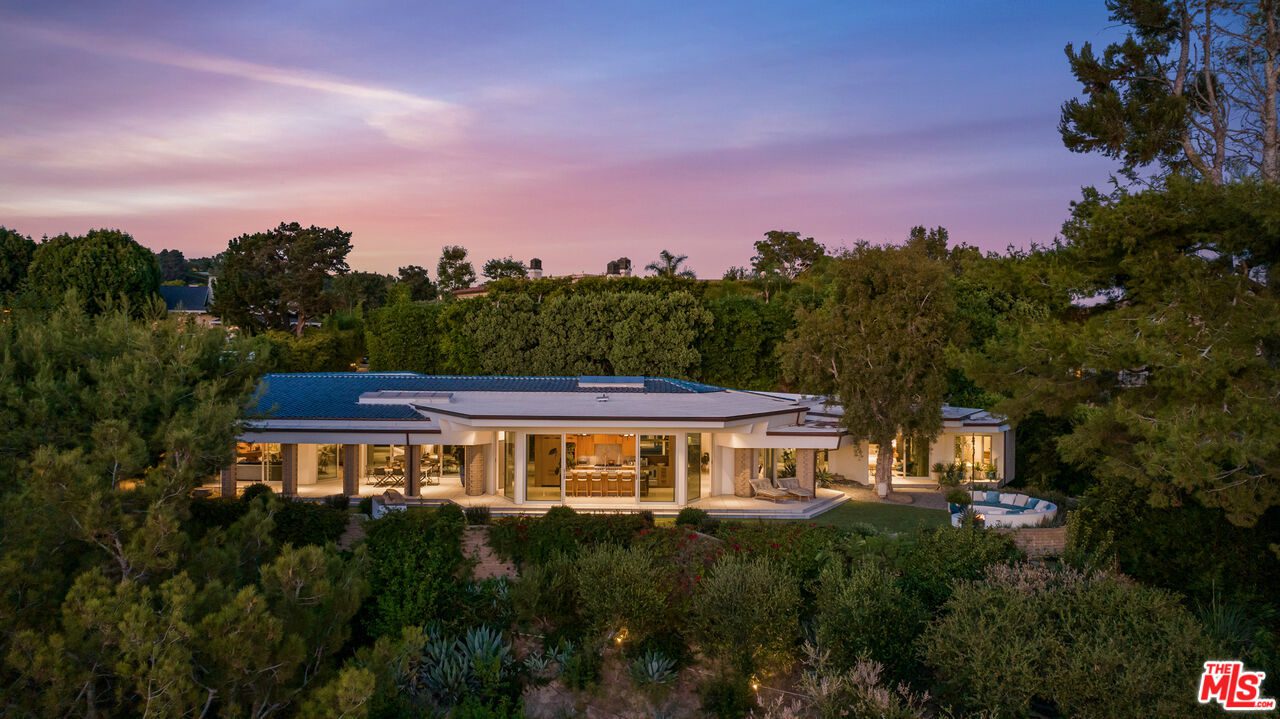 A striking example of California mid-century architecture, this Bel Air property is brimming with stories of Hollywood's golden age. The four-bedroom, four-and-a-half bathroom enclave was originally conceived by architectural visionary, Matthew Leizer. This home was first built for the celebrated musician, Robby Krieger of The Doors. With a deliberate blend of the past and present, this luxurious estate is a Bel-Air staple. It is listed for $12,700,000 by Morgan Trent of Christie's AKG.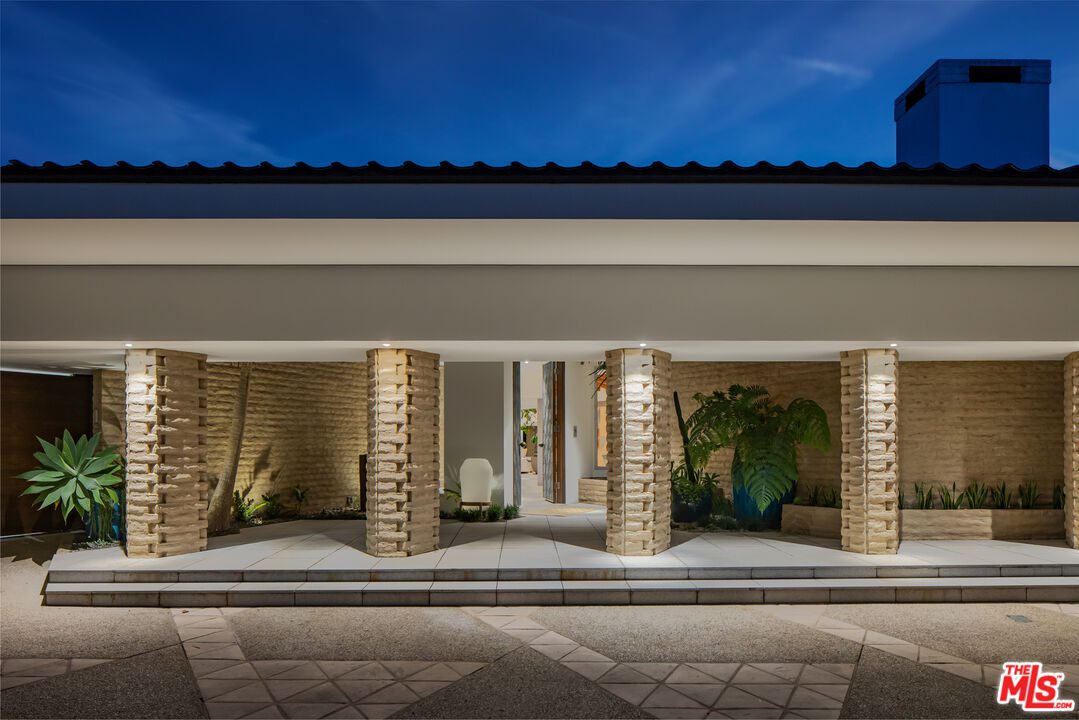 The home was renovated in 2018 with exceptional attention to detail. Several modern upgrades were added for contemporary comfort, while great care was taken regarding vintage preservation. Vaulted corked ceilings, a state-of-the-art gourmet kitchen, and gleaming Terrazzo floors are a testament to the exquisite craftsmanship that defines this property. Top-tier materials adorn the original structure and enhance its visual appeal.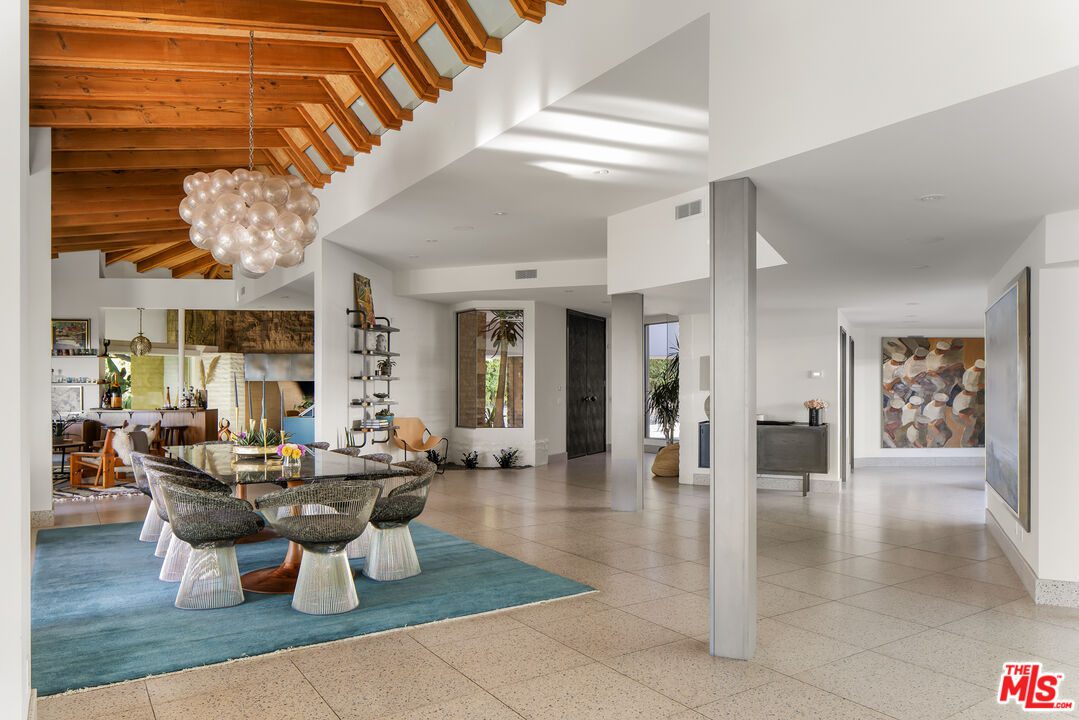 This remarkable property seamlessly intertwines Hollywood history, architectural innovation, and luxury living. The hexagonal shape of the residence pays homage to the architectural visionaries Frank Lloyd Wright and John Lautner, creating a space where traditional right angles give way to captivating vignette views and an enchanting interplay of light.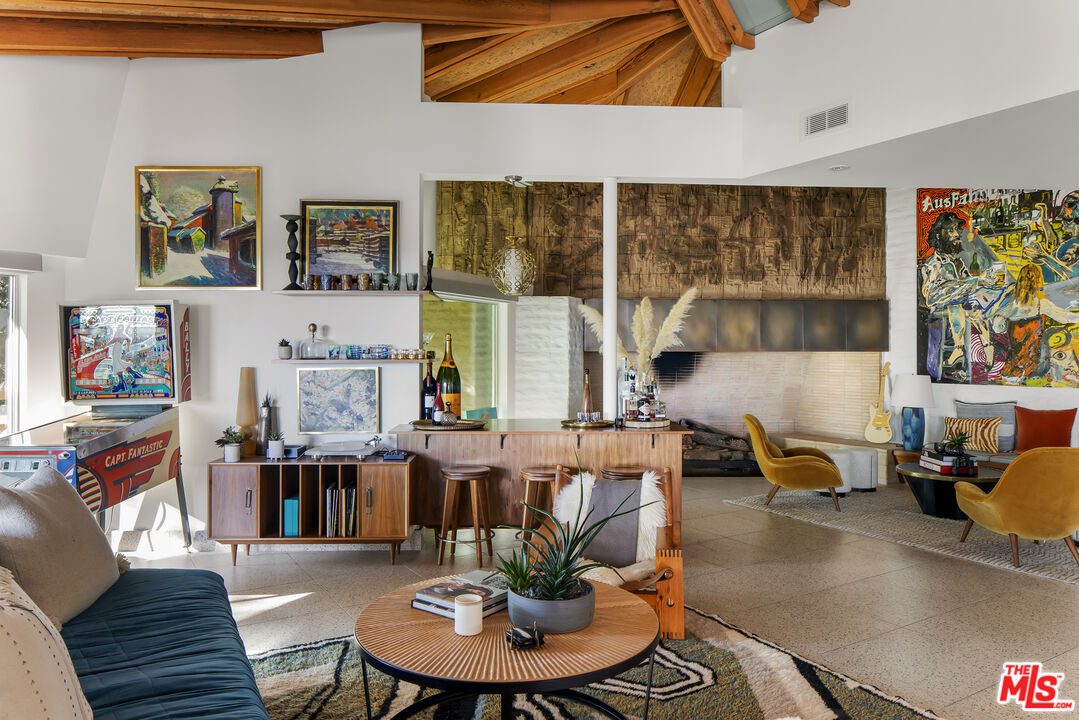 Situated on an expansive plot spanning nearly 1.4 acres, this private, gated estate provides panoramic vistas that stretch from the esteemed Getty Museum to the majestic Pacific Ocean. Perched high above the hills of Bel Air, the privacy is unmatched. It's difficult to decide whether the interior or exterior is more visually impressive.
The living space is graced by a Frieze interpretation of The Doors, an original piece that commemorates its legendary association with the iconic rock band. Floor-to-ceiling windows adorn the living area, and the intentional wall cut-outs offer even more natural light. The open floor plan is ideal for entertaining and soaking up the architectural brilliance of the home.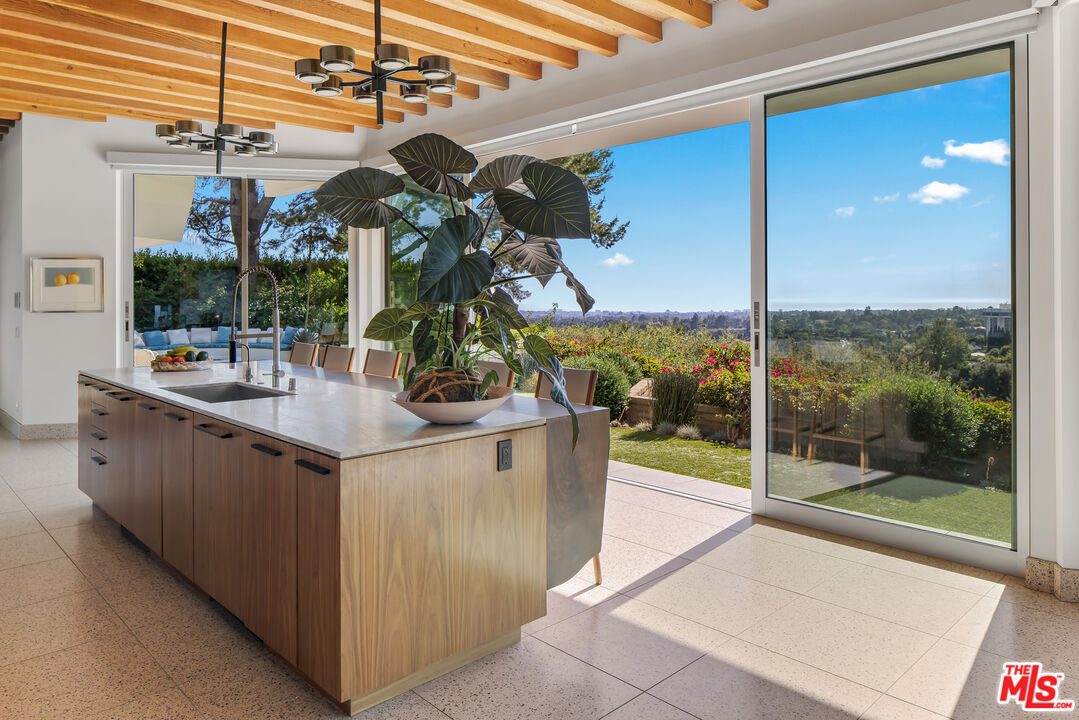 The property offers an ideal blend of indoor and outdoor space, providing access to the sought-after SoCal lifestyle. Various exterior spaces have been thoughtfully designed to cater to both entertainment and relaxation. The courtyard pool radiates tranquility while a well-appointed bar stands ready to host communal gatherings. In addition, a rejuvenating spa promises moments of stillness, and a cozy outdoor fire pit invites friends to gather under the stars.
This Bel Air sanctuary is more than just a home; it's a haven of Hollywood music history and an escape from the hustle and bustle of city living. The prestigious location adds to the overall significance. The lush landscape surrounding the home offers a unique foray into an often unseen landscape in Los Angeles.
With its original construction in 1971, each owner has taken care to protect the heritage of the estate. The home covers a total of 6,624 square feet. It has been fully equipped with central air and heat, a modern security system, and top-of-the-line appliances. 461 Bellagio Terrace is an exceptional property with an unending legacy.
Listing: 461 Bellagio Ter, Los Angeles, CA 90049 [Christie's AKG]