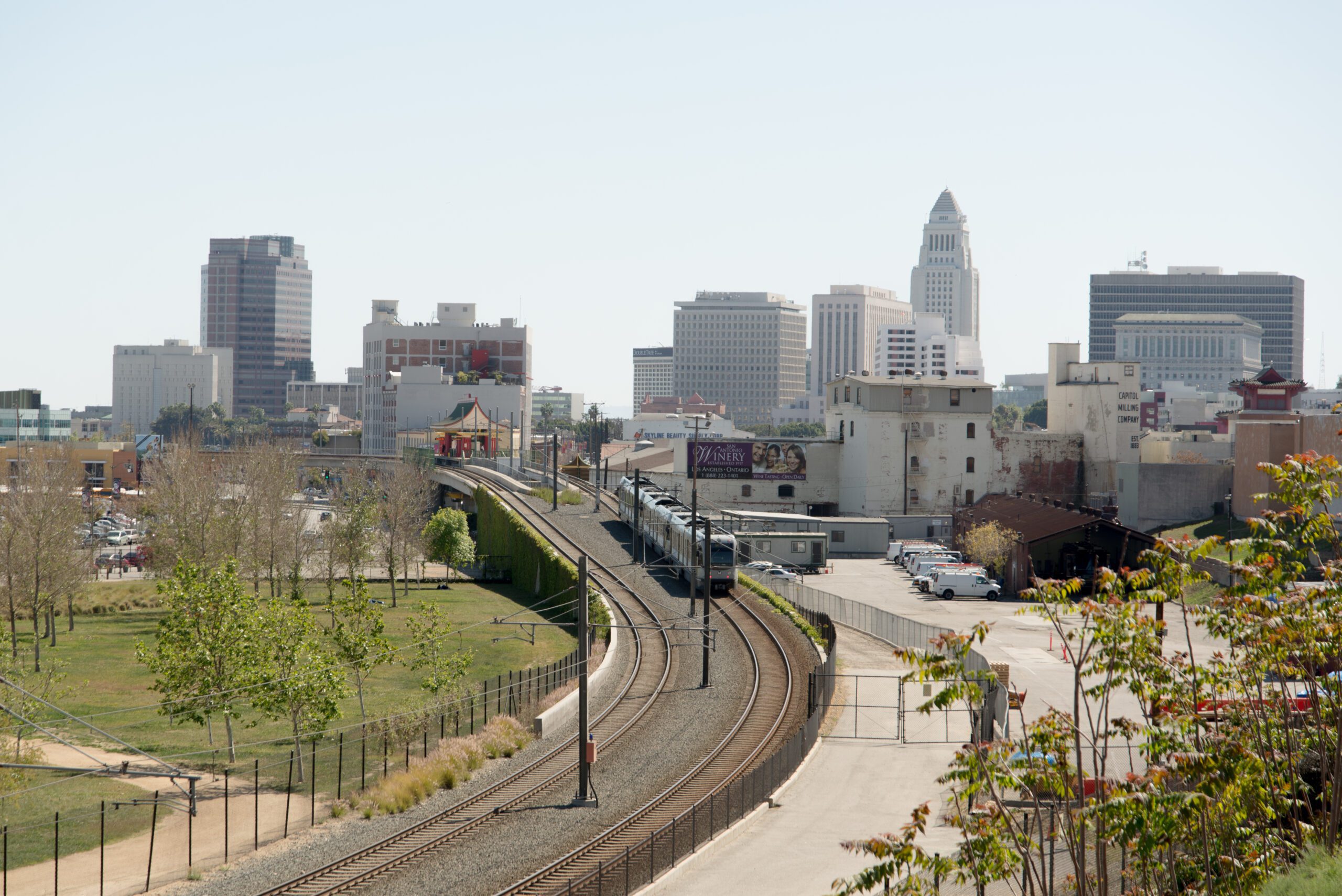 Renowned for its sheer vastness and slalom of sprawling freeways, Los Angeles may not seem like a top contender for a nondriver paradise at first glance.
But believe it or not, the 2020s is the best time to live in LA if you can't or don't want to drive. With city, county, and state governments striving to reduce traffic and emissions, there are many exciting new transit projects in the works or that have recently completed. The new Metro K line running down Crenshaw Boulevard opened in late 2022 with plans to connect to LAX. Numerous other Metro projects are also underway like extending the purple line to Westwood, and Metro is even contemplating going fareless.
While there are definitely several car-dependent areas and car culture is deeply-entrenched in southern California, the less-discussed network of public transportation is just as vast as Angel City itself. If you ever wanted to know how to get around LA without a car, this Los Angeles public transportation guide has the most in-depth information on all manners of bus and rail travel.

Los Angeles Public Transportation Guide
LA Metro and Tap Cards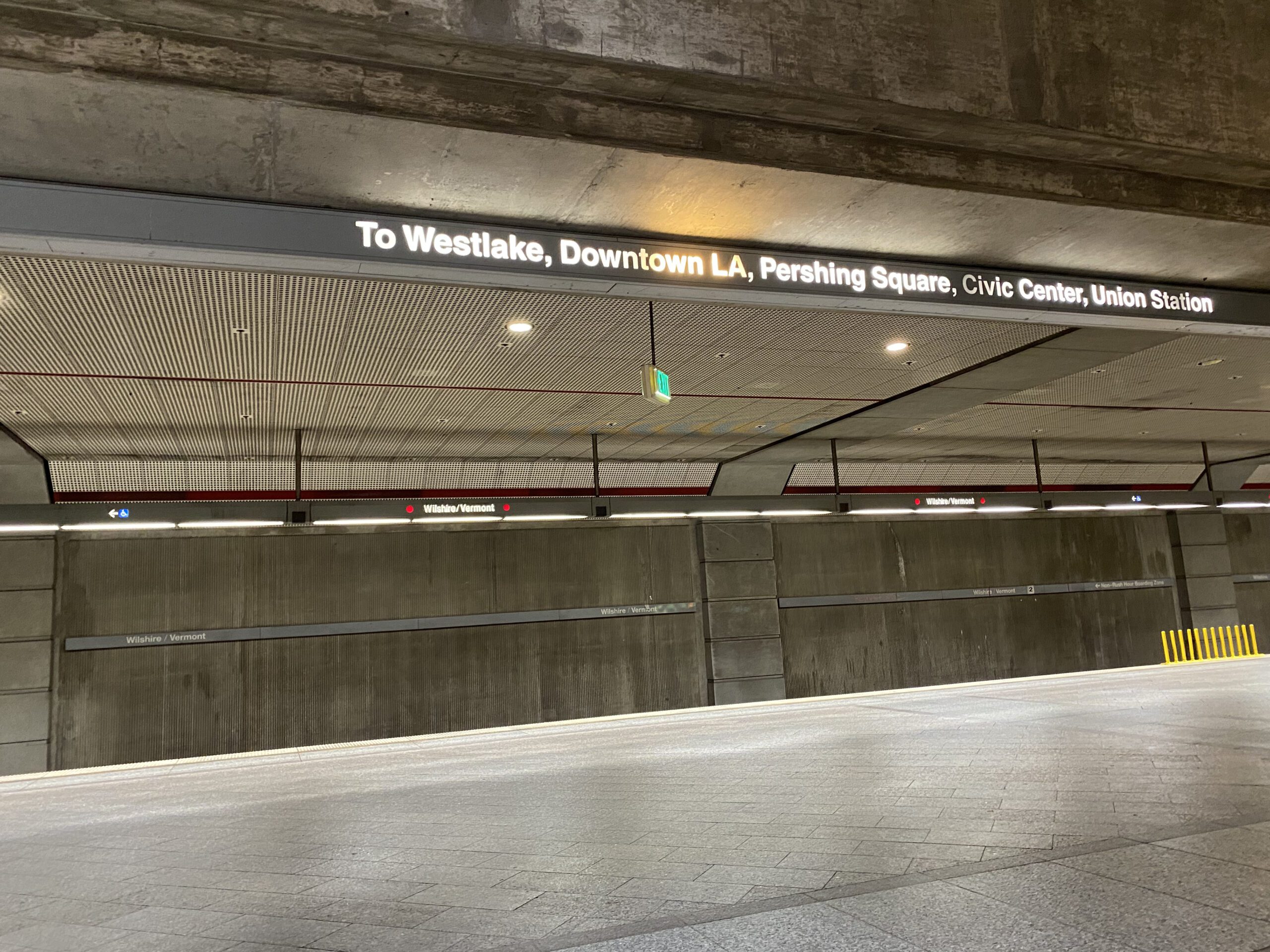 Metro is the agency that oversees several transit programs, mostly notably a large bus network and a seven-line light rail system serving the greater Los Angeles area. While LA County is home to dozens of transportation agencies, Metro is the cornerstone of any Los Angeles public transportation guide.
While you can use cash to board Metro rail or buses, the easiest way to get around LA without a car is with a Tap card or installing the Tap app on your phone. Multiple transit passes and stored dollar value can be placed onto both physical and digital Tap cards.
26 different transit systems across the greater Los Angeles area accept Tap cards. Most notably, this list includes Santa Monica Big Blue Bus, LAX FlyAway, Foothill Transit, and LADOT.
Although Metro's rail system doesn't cover as much ground as comparable subways and light rails in the US like New York City and Chicago, it is a quick way to get around DTLA, Koreatown, and busy corridors like Hollywood Boulevard and Exposition. Several Metro lines are being extended as well, namely the purple and gold lines, so that more neighborhoods can become easily accessible and decrease LA's infamous car dependence. Some Metro stations are above-ground while others are deep underground, with ornate art installations to look at while awaiting the arrival of the 5-6 car trains.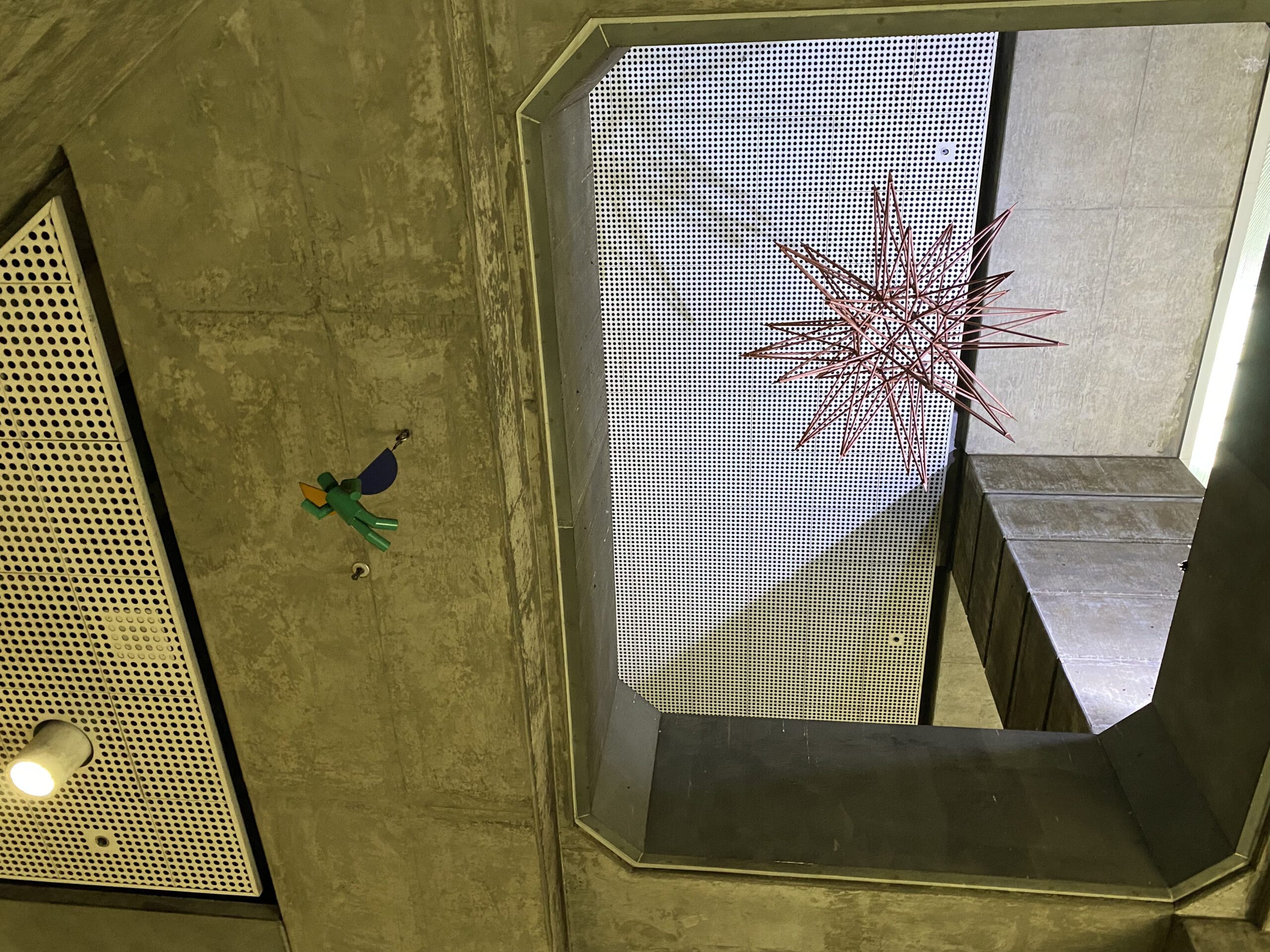 Metro's bus network covers more ground and is what Angelenos ultimately rely on more. Red buses are rapid routes that only make select stops while orange buses are local routes. There are also two "busways", the orange G line from North Hollywood to Chatsworth and the silver J line from El Monte to San Pedro.
Some bus stops serve both local and rapid routes but certain blocks placed the rapid stop down the street from the local stop. Some Metro bus lines also run 24 hours per day while others stop running at 11PM or midnight, many rapid routes stop running by then.
The two major Metro rail hubs are 7th Street Metro Center and Union Station, both located downtown. Union Station connects the red, purple, and gold lines to other trains and the Patsaouras Bus Plaza. 7th Street Metro Center connects the red, purple, dark blue to Long Beach, and light blue to Santa Monica lines to many Metro buses, LADOT Dash and Commuter Express buses, and buses from other transit agencies serving DTLA.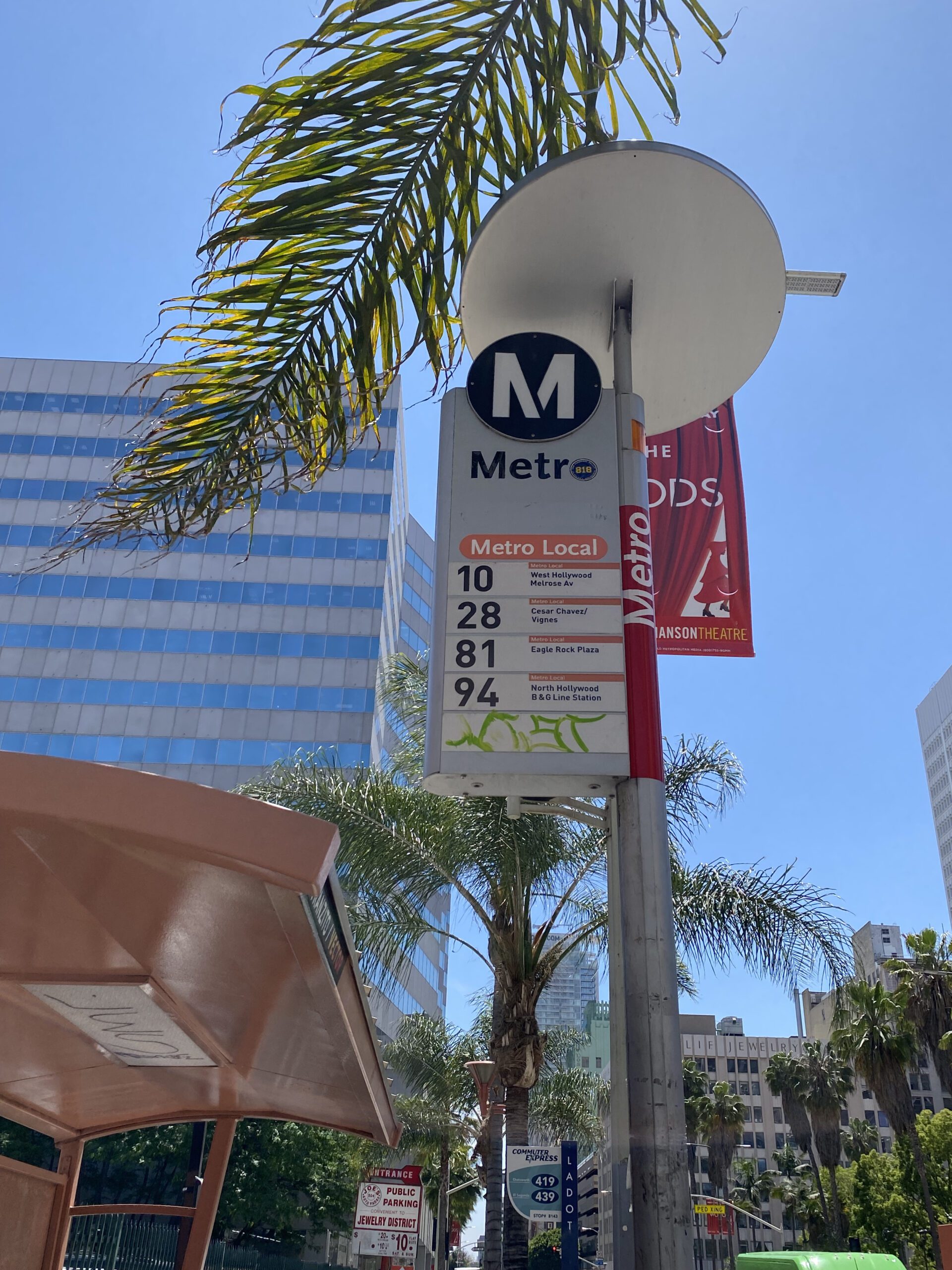 Regular Metro fare is $1.75 for both bus and rail regardless of trip distance. Discounted fares and passes are available for seniors, disabled people, students, and low-income residents. A daily pass is just $3.50, the cost of two trips. Weekly passes are $12.50 and 30-day passes are $50. These fares only cover Metro rail and buses, you need to buy additional stored value or specific passes to use with other transit systems.
However, if you regularly travel between Los Angeles proper and regions outside of Metro's coverage zones, adding an EZ Transit Pass to your Tap card may be worth it. 23 transit agency add-ons can be added to your Metro pass to increase the coverage area where your pass will be valid. EZ Transit Pass prices will vary by pass duration and transit agency. If you only ride non-Metro routes occasionally, a regular Metro pass and stored value is often the better option.
Metro passes also convey benefits many LA nondrivers may be unaware of. OC Bus will honor 30-day Metro passes on their buses, you don't need to purchase an EZ Transit pass. Anaheim in particular is a major tourism and event destination, so if you don't have a 30-day Metro pass but you do have a Metrolink or Amtrak ticket, OC Bus will cross-honor that ticket with a free transfer providing that your bus route departs from Anaheim Transit Center (such as the 50 that goes to the convention center).
UPDATE: As of July 1, 2023, Metro no longer offers daily, weekly, or monthly passes. Base fare is still $1.75 but passes have been replaced by fare capping based on how often you swipe your Tap card. Daily caps are $5 and weekly is $18. For more information, visit the Metro webpage explaining the new policy: https://www.metro.net/about/farecapping/
Metro Micro
Metro Micro has been an interesting experiment in on-demand rideshare akin to Uber and Lyft, but priced at $1 through the government and only available in certain zones around 6AM-10PM. These 10-seat rideshare vans only serve areas that are far away from Metro connections with sparse transit options, like Pasadena and Compton.
Each Metro Micro zone on this map is isolated, you cannot use the app to travel between the zones. Despite this limitation, Metro Micro reached its one millionth ride in 2023 as it has become popular with residents in neighborhoods lacking transit options.
You need to download a separate app, but your first two Metro Micro rides are free.
LADOT Buses: Dash and Commuter Express
While Metro is the main transit agency for the city of Los Angeles, county agency LADOT also operates buses within the city and county. Most notably, they include Dash and Commuter Express routes.
Both Metro and Dash stopped collecting fares at the onset of the pandemic. Metro resumed fare collection in early 2022 but Dash remained fareless ever since. Dash routes are primarily clustered around DTLA and Hollywood, but there are also Dash routes in Los Feliz, the Valley, and south LA.
Commuter Express fares have four different zones. Valid Metrolink tickets will credit $1.50 towards the fare, which starts at $2.50 for a regular one-way ticket within Zone 1 and goes up to $4.25 for Zone 4. 20-trip bundles and 31-day passes are also available, along with the correct zone for EZ Transit Passes.
Commuter Express routes have limited operating hours, but are a popular option for residents of the Valley, Century City, and Pasadena who work in the Financial District and other areas of DTLA.
Big Blue Bus
Santa Monica's Big Blue Bus system mostly serves Santa Monica, Venice Beach, and western LA. However, BBB does go as far downtown as the Pico-Rimpau Transit Center and Wilshire Western purple line station on the 7, and the 10 Rapid goes all the way to DTLA and Union Station.
BBB offers daily, weekly, and 7-day passes in addition to a 10-ride bundle and EZ Transit Pass option if also purchasing a Metro pass. There is even an annual pass for $500, a $100 savings over buying a 30-day pass every month.
At $1.10 per regular fare, $9 for the 10-ride bundle, and $4 for a day pass, BBB has options at every price point and duration depending on how often you come in and out of Santa Monica and environs.
Angel's Flight
Across from Grand Central Market on Hill Street is a curious historical attraction called Angel's Flight that's still functional. The relic built in 1901 is the shortest railway in the world at just under 300 feet. For $1 (50¢ with a Tap card), you can ride a funicular car that will take you up the massive hill between Olive and Hill Streets parallel to 4th Street.
Metrolink, Amtrak, and Buses at Union Station

If you're not convinced by now that getting around LA without a car is rather easy, wait until you find out where you can go from the large transit hub that is Union Station.
The red and purple lines terminate at Union Station, but the snake-shaped gold line that runs between Azusa and Pico-Aliso is bisected at Union Station. At the time of writing, the Regional Connector Project will create three new gold and dark blue line stations and bring the gold line to 7th Street Metro Center, but Union Station is currently the only downtown gold line stop.
Local and long-distance buses depart from Patsaouras Bus Plaza. They include Metro buses, the silver line busway, Torrance Transit, Foothill Transit, Big Blue Bus, and LADOT Dash and Commuter Express lines among other regional transit agencies. Greyhound and FlixBus offer long-distance options while university and event shuttles like USC and Hollywood Bowl terminate at Patsaouras Bus Plaza outside Union Station.
You can even take the bus to and from LAX with the FlyAway bus at Union Station for $10. FlyAway also has limited service to and from Van Nuys. If you're flying out of Bob Hope Airport in Burbank, Amtrak Pacific Surfliner and Metrolink Ventura County line are in the same station south of the airport while Metrolink Antelope Valley line has a separate Bob Hope Airport station to the north. One-way tickets on all three routes are around $5.
Amtrak Coast Starlight, Pacific Surfliner, Sunset Unlimited, Southwest Chief, and Texas Eagle routes all depart from Union Station. The Coast Starlight runs once a day and goes all the way to Seattle, with a 12-hour trip to Oakland or Emeryville being the only direct route from Los Angeles to the Bay Area without driving or flying. The Pacific Surfliner offers more frequent service for the beautiful beach-lined 3.5-hour ride down to San Diego.
Metrolink commuter rail operates multiple lines that serve Los Angeles, Ventura, Orange, and San Bernardino counties. Fares are zoned like most commuter rail. For just a few dollars, you can avoid a great deal of traffic and onerous parking fees by taking Metrolink to the outer edge of the city, or nearby cities like Burbank and Pomona. Metrolink offers occasional fareless days to encourage train travel, get cars off the road, and give Angelenos a chance to see parts of their city and SoCal they didn't think to explore.
With this thorough Los Angeles public transportation guide spanning vast bus networks to literally the tiniest railway in the world, you can easily lay to rest the belief that a car is a dire necessity for everyone who lives here.