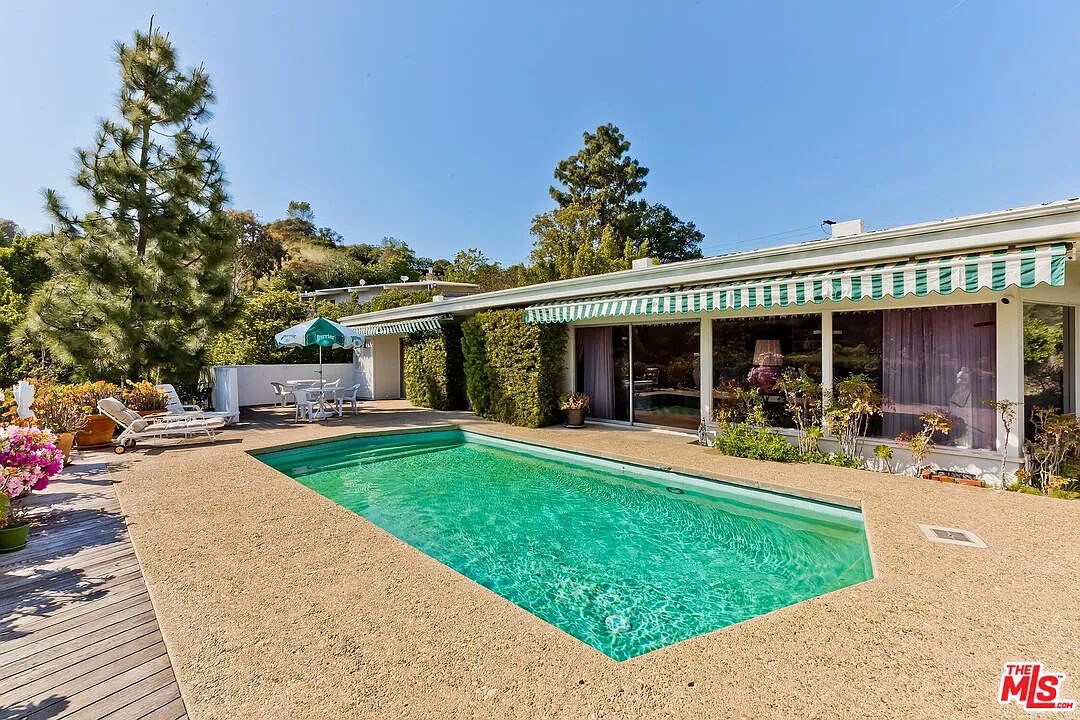 Built in 1963, the Nancy Sinatra House is a mid-century modern icon. Located in the heart of Coldwater Canyon, this quintessential piece of Hollywood history is a tranquil oasis. The current owner has made a significant effort to preserve Sinatra's former home. Currently priced at $2,950,000, the owner hopes future buyers continue to conserve the property's rich legacy. This home is listed by Steve Frankel at Coldwell Banker Realty.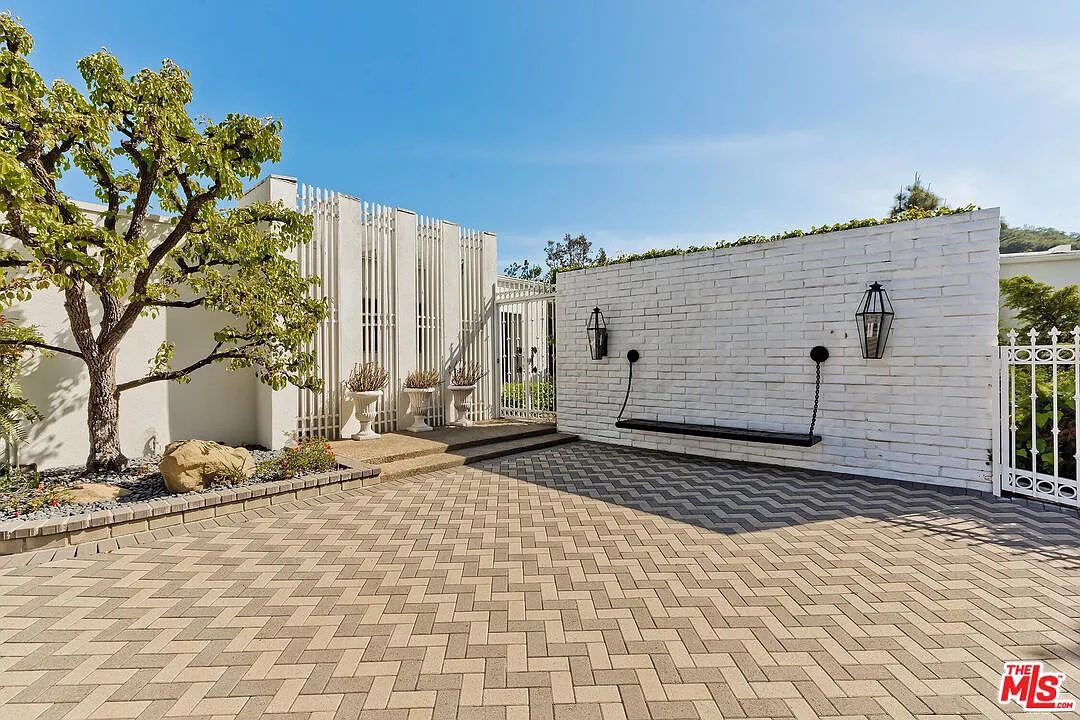 Having been owned by the same family for 50 years, Nancy Sinatra continued to visit the house after it was sold to the current owners. Vintage details are visible in every corner of the home. The opening courtyard is expansive and quintessentially retro. A mod-style entryway introduces the quirky, colorful home.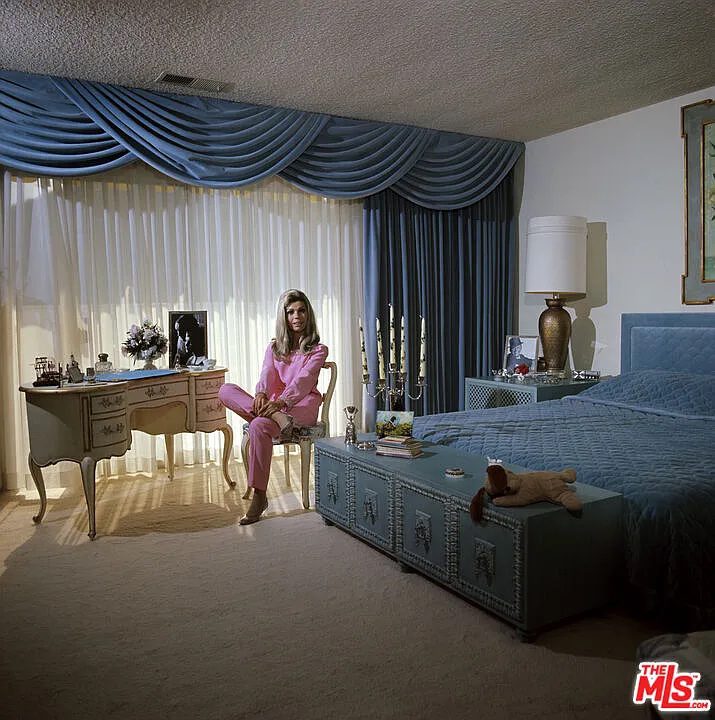 This classic home comprises four bedrooms and four bathrooms, with a total interior space of 2,785 square feet. It also includes an additional housekeeper's room. The primary suite features a spacious walk-in closet, enhancing the practicality of the residence. The floor plan is an ideal blend of privacy and hospitality.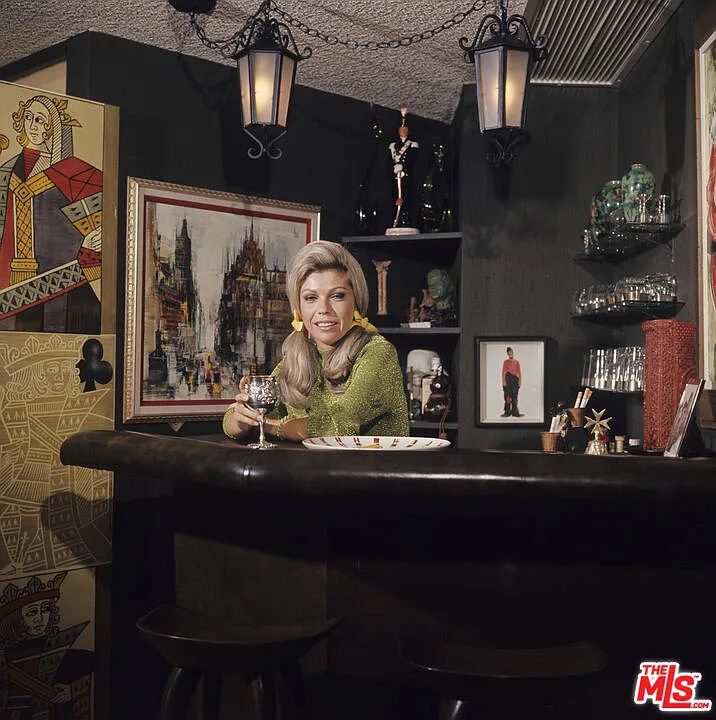 The large, open living room includes a classic martini bar. The space is anchored by a striking architectural fireplace.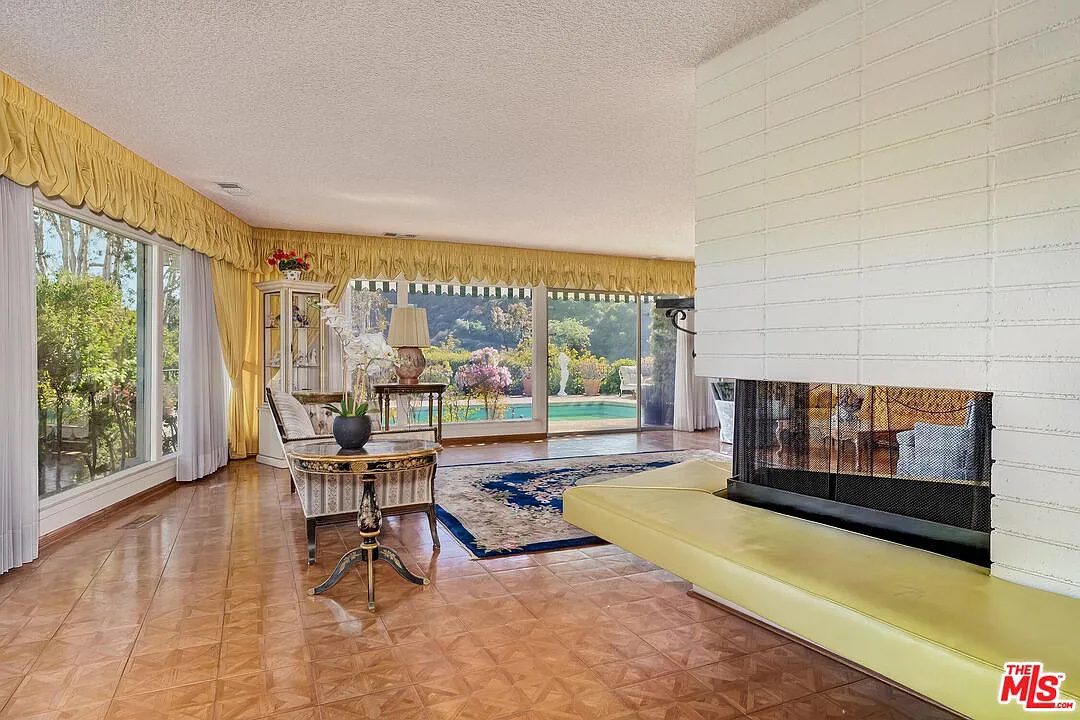 Its design is characterized by walls of glass that invite ample natural light, creating a warm and welcoming atmosphere. This unique space captures the essence of livable 1960s glamour.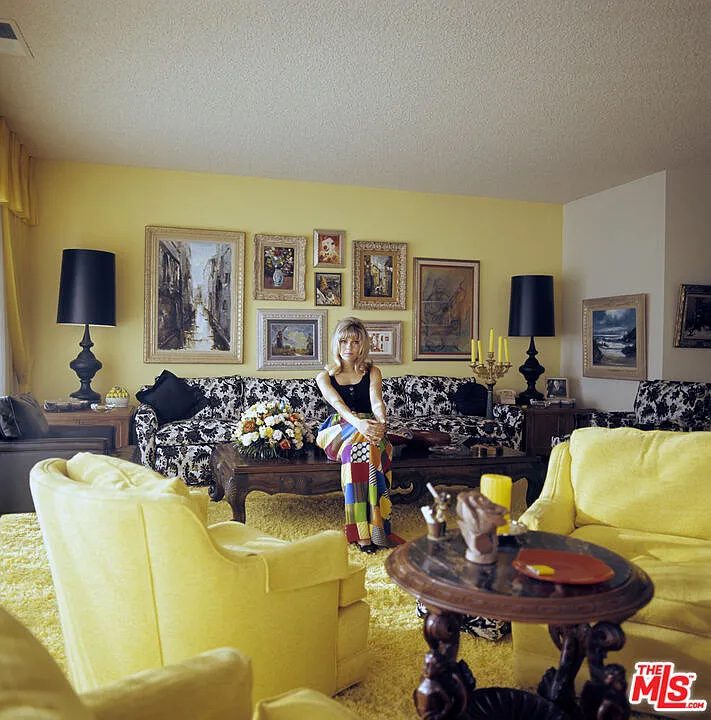 The owner noted that Nancy Sinatra was captivated by the yellow color scheme that adorned the residence. He observed that Nancy had a deep affection for the color yellow, which is still reflected in the current decor.
This passion for visual warmth influenced the current owners as well. They adopted similar yellow curtains and built-in seating around the fireplace. This sunny shade is a meaningful and consistent connection among the previous owners of this home.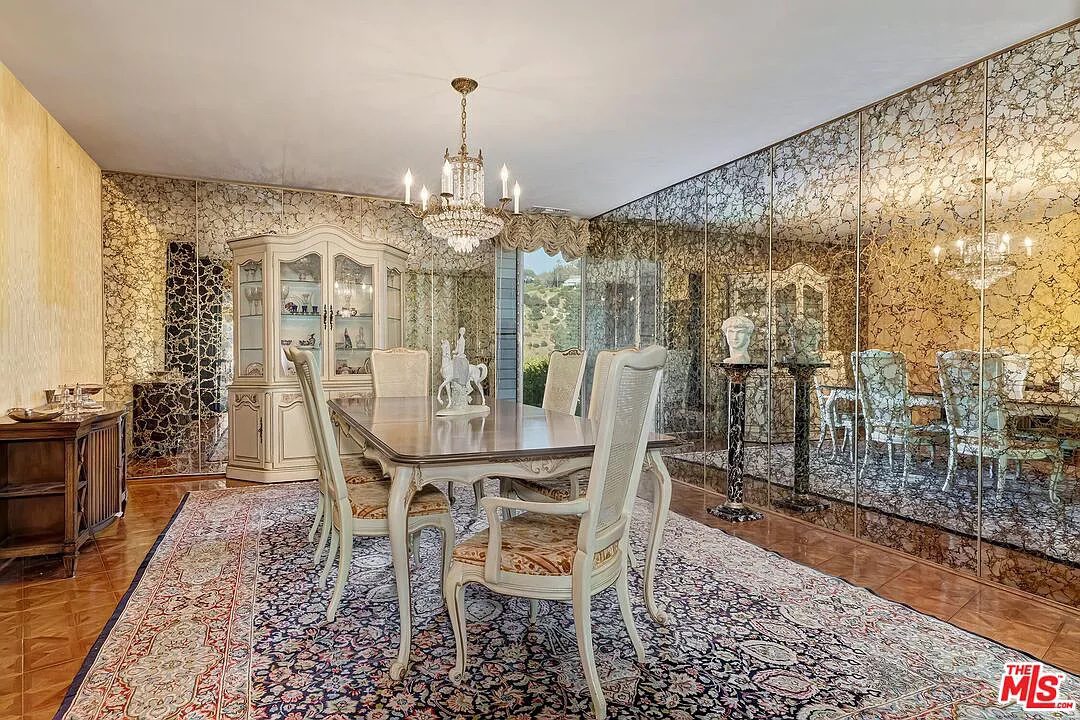 The home includes the original kitchen and an antique mirrored dining room. Classic upholstery also adorns several rooms in the residence. Parquet-style floors complete the display of vintage design. The entire interior is an authentic time capsule.
Nancy Sinatra's former home undoubtedly boasts a classic Southern California ambience, highlighted by a picturesque pool area. This inviting outdoor space provides an ideal setting for relaxation and entertainment, offering sweeping views of the Los Angeles hills. The combination of the timeless design and the stunning backdrop encapsulates the Southern California lifestyle. Indoor/outdoor living is exemplified in the layout of this property.
Seldom is there a residence on the market with such profound Hollywood heritage. This property presents a rare chance to restore this midcentury masterpiece and solidify its status as a cherished Hollywood gem for generations to come.
Listing: 2296 Betty Lane, Beverly Hills, CA 90210 [Coldwell Banker Realty]