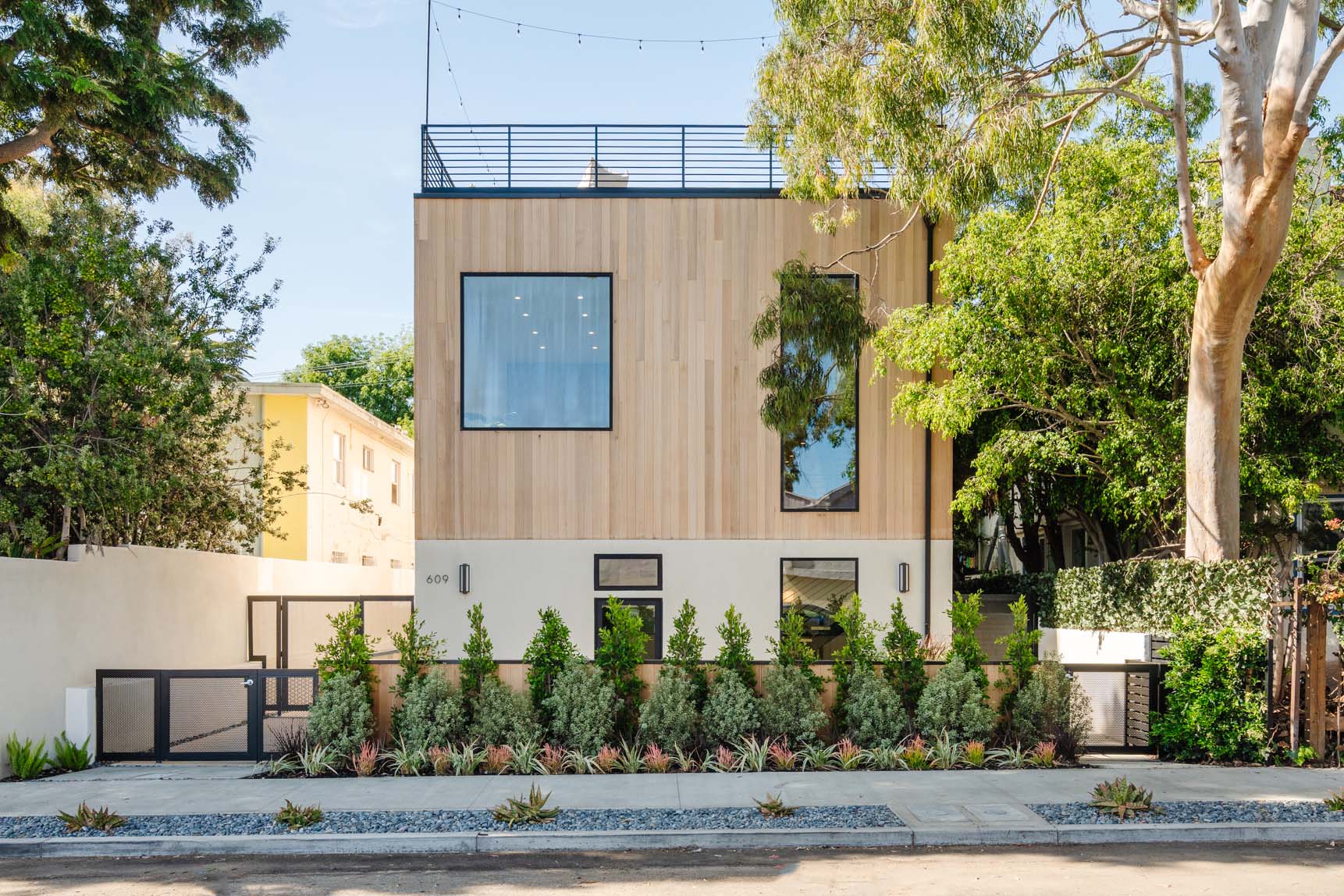 A new introduction to the Venice landscape, this legal duplex is a rare addition to the high-demand market. This modern property includes two residences designed by contemporary architect Robert Thibodeau. The front house features four bedrooms and four bathrooms while the back house is comprised of three bedrooms and three bathrooms. Completed in 2022, this new construction covers 6,000 total square feet. 609 Broadway Street is listed by Heather Young at The Oppenheim Group.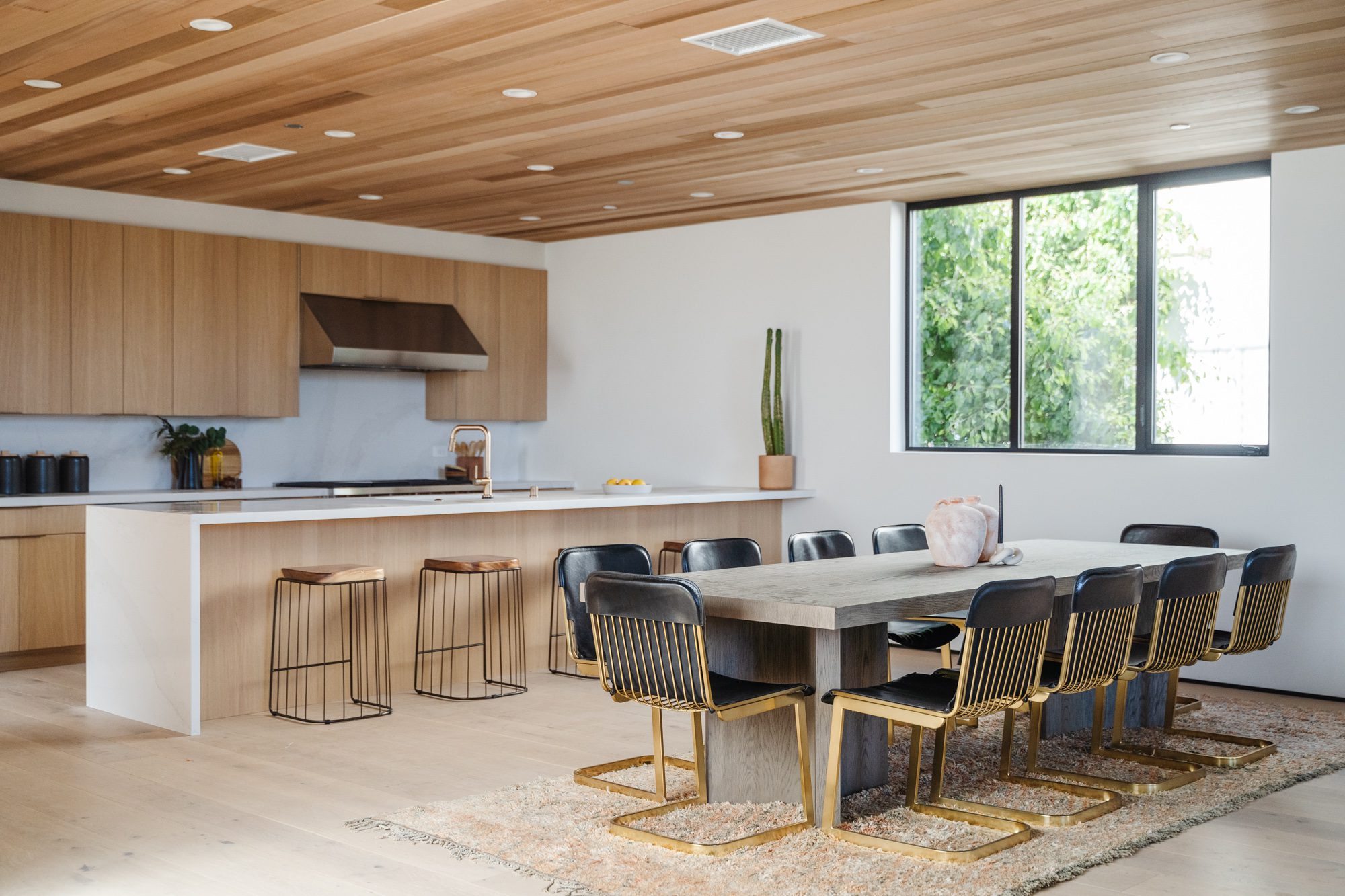 The front residence boasts an open kitchen and dining area. Caesarstone kitchen countertops provide a sleek and sophisticated design. The white oak hardwood floors flow throughout the living, cooking, and dining space. A wood-paneled ceiling adds a touch of architectural interest, while the brushed gold finishes are a refined touch. Recessed lighting strategically illuminates the area, and the space is equipped with top-of-the-line appliances. Together, these elements blend both style and functionality.
The kitchen and dining areas open up to the primary living space. The living room includes vaulted ceilings and a deliberate maximization of natural light. Clean lines and contemporary angles are prominent throughout the main living area. Although it is contemporary through and through, there are clear mid-century influences in the design of the space.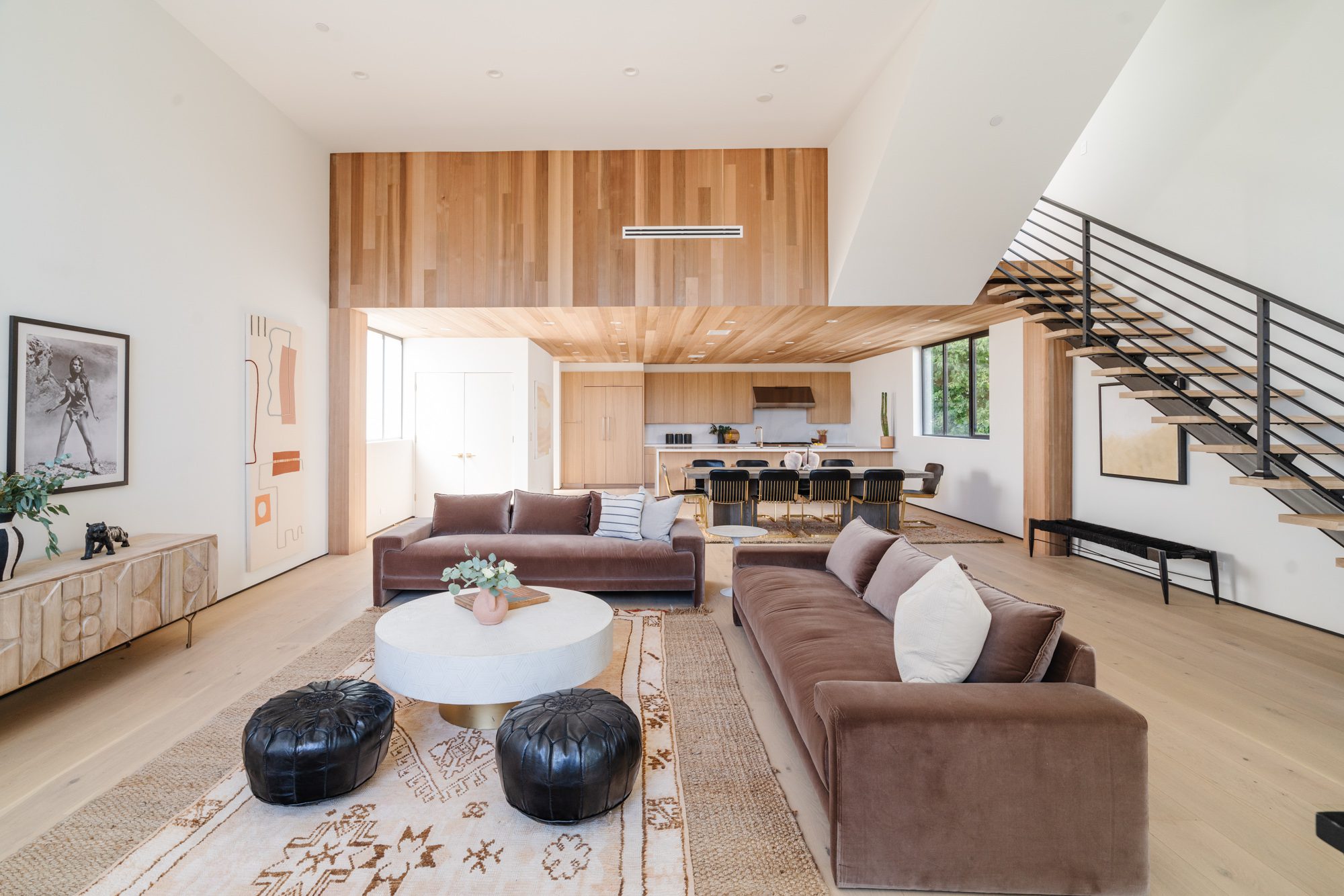 The main suite occupies the entire top floor in order to offer a fully private retreat. The sloped ceiling adds a touch of architectural interest, creating an airy and open ambiance. Contemporary mounted sconces provide both functional lighting and an elegant decorative element. The overall environment has been designed to create a soothing and relaxing atmosphere.
Both residences offer spacious loft areas spanning an impressive 1,400 square feet. These expansive loft spaces provide endless possibilities for buyer customization. The residences also include private rooftop decks that offer panoramic views of the mountains and Venice cityscape.
The bathrooms feature luxury Carrara marble surfaces. These spa-like spaces include brushed gold finishes that complement the pristine, white marble. Light oak cabinetry provides a warm and natural contrast, adding a contemporary touch to the overall design. Deep soaking tubs enhance the serene setting.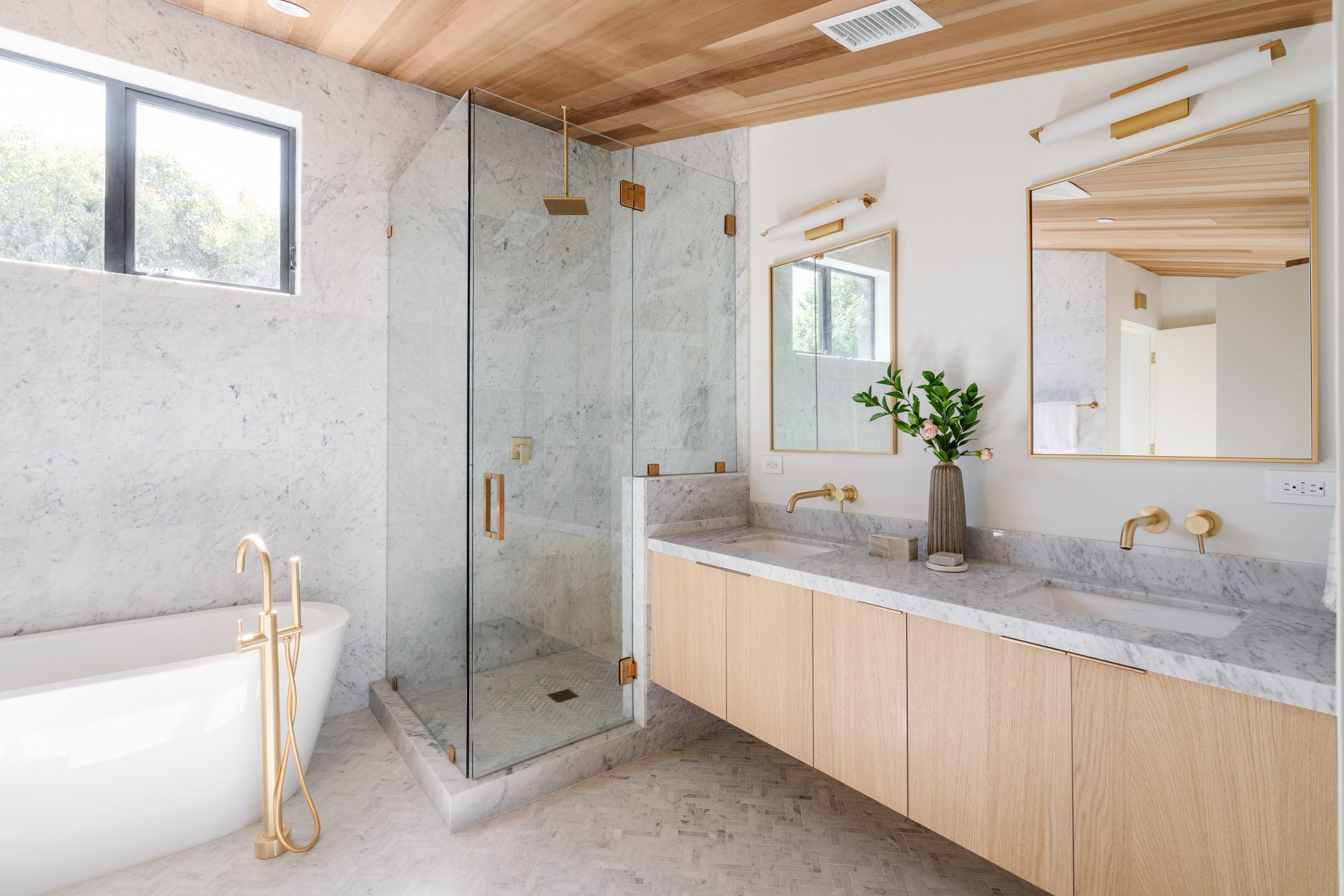 The second residence is located in the back of the property. While it has one less bedroom and bathroom than the front residence, it actually has a larger floor plan. The back residence covers a total of 3,218 square feet while the front residence comes to 2,916 square feet.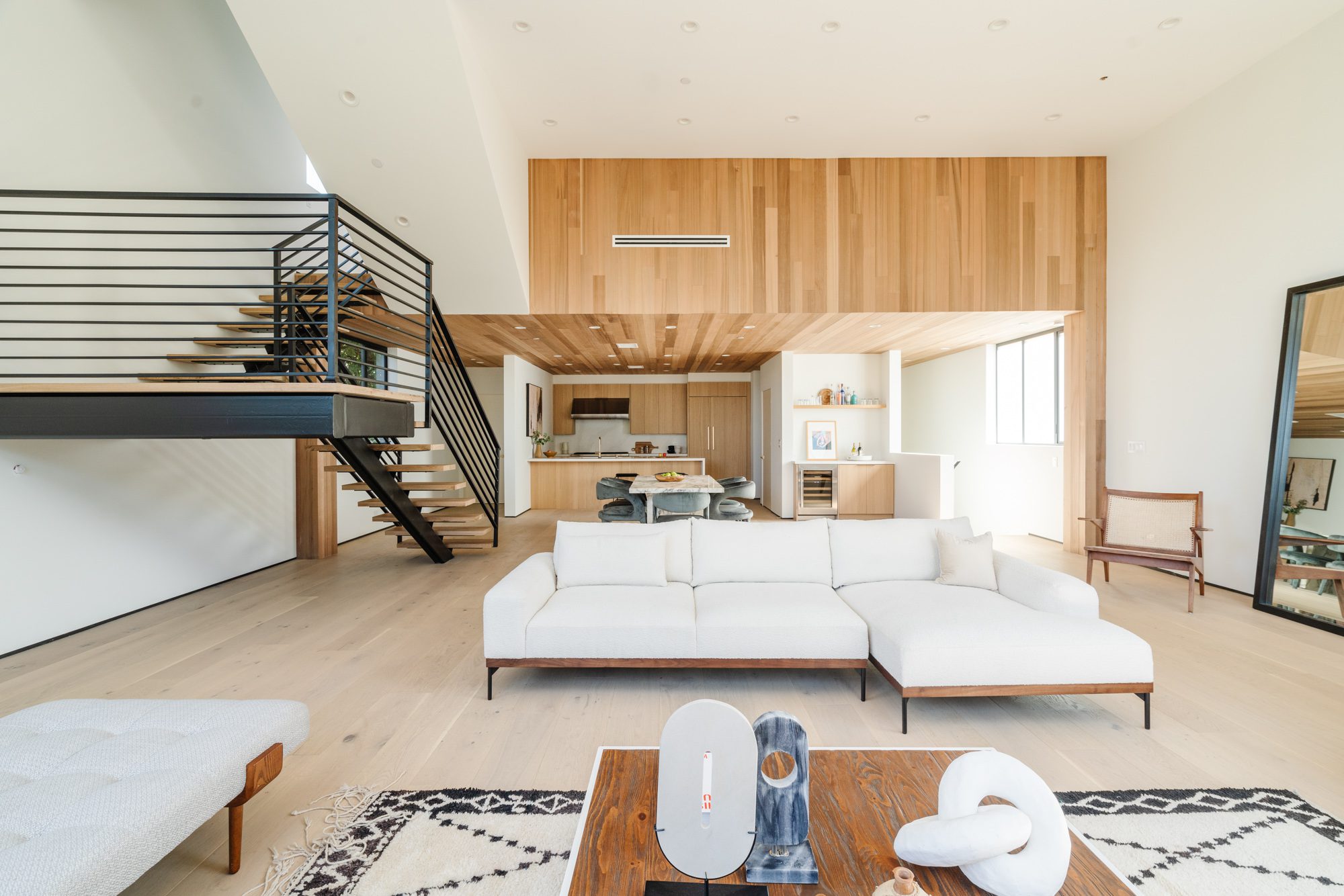 The front residence is currently leased at $16,000/month and the back residence is being leased at $14,000/month. Each unit has separate utility meters. They are also fully permitted to be converted into condos. Luxury Venice living is epitomized in the design of this unique duplex. The contemporary details have been carefully chosen to maximize modern convenience. Listed for $5,849,000, 609 Broadway Street is a unique and notable contribution to the Venice neighborhood.
Listing: 609 Broadway Street, Venice, CA 90291 [The Oppenheim Group]