Designed by renowned architect Edward Fickett, "The Ophelia House" has housed Hollywood's elite since 1959. His portfolio includes the Air Force base, Dodger Stadium, the Sands Hotel, and more. Located in the lap of laid-back luxury, this Nichols Canyon icon is full of designer details. It has been upgraded with top-tier modern appliances in addition to being restored to its original glory, and is currently listed for sale by Tim Gavin of Keller Williams Beverly Hills and Donovan Healey of Coldwell Banker Realty.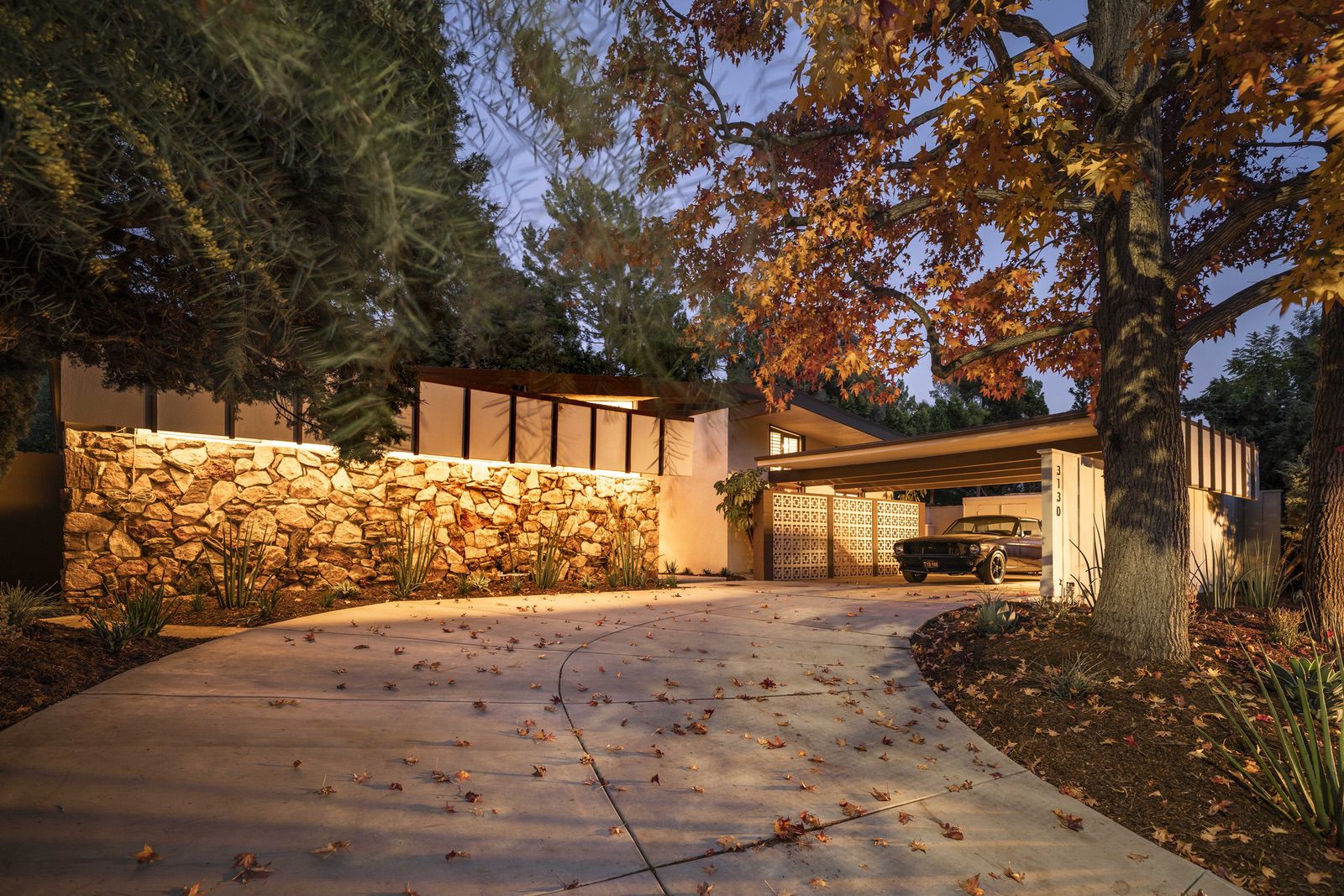 Enhancing the heritage of this residence, the esteemed design firm Hollis Jordyn Design has impeccably revitalized the home. They took care to preserve its minimalist charm while incorporating the necessary comforts. Every inch of this property is full of exceptional elements that honor Edward Fickett himself.
Although it is minutes away from the hustle and bustle of Hollywood, Nichols Canyon provides a peaceful respite from the commotion below. This home is cocooned by trees and canyon wildlife. While the location is unbeatably central, it's also the perfect area to relax and rejuvenate.
The Ophelia House features three bedrooms and three bathrooms on a 8,376 square-foot lot. Indoor-outdoor living is exemplified in this quintessential California layout. An open floor plan allows natural light to fill the space. As a result, the flow is easy, breezy, and ideal for entertaining.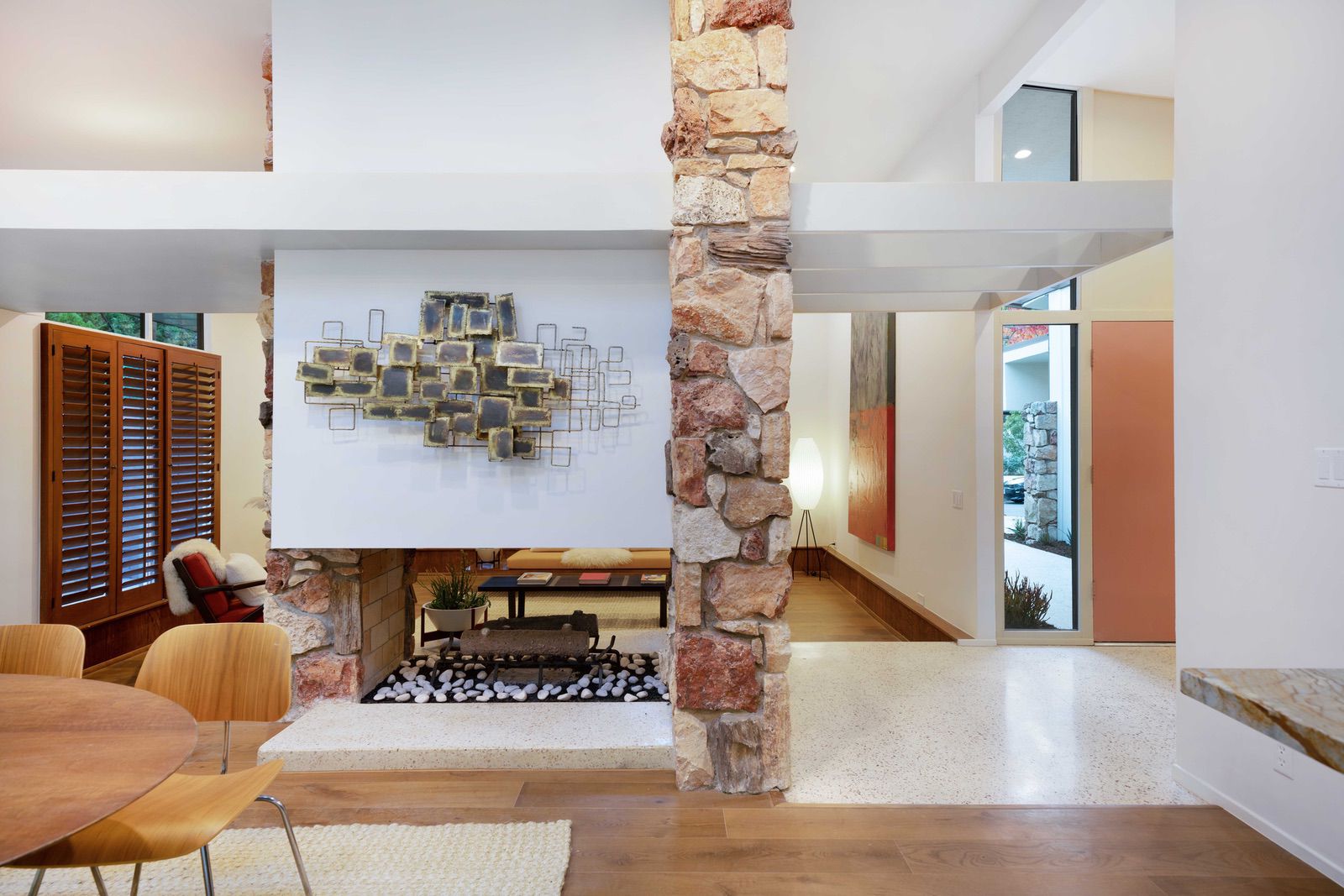 Contemporary amenities are cleverly blended with vintage details. The sunken living room is the centerpiece of this home. The exquisite terrazzo tile flooring in the entrance area is complemented by the authentic stone fireplace with a terrazzo mantle.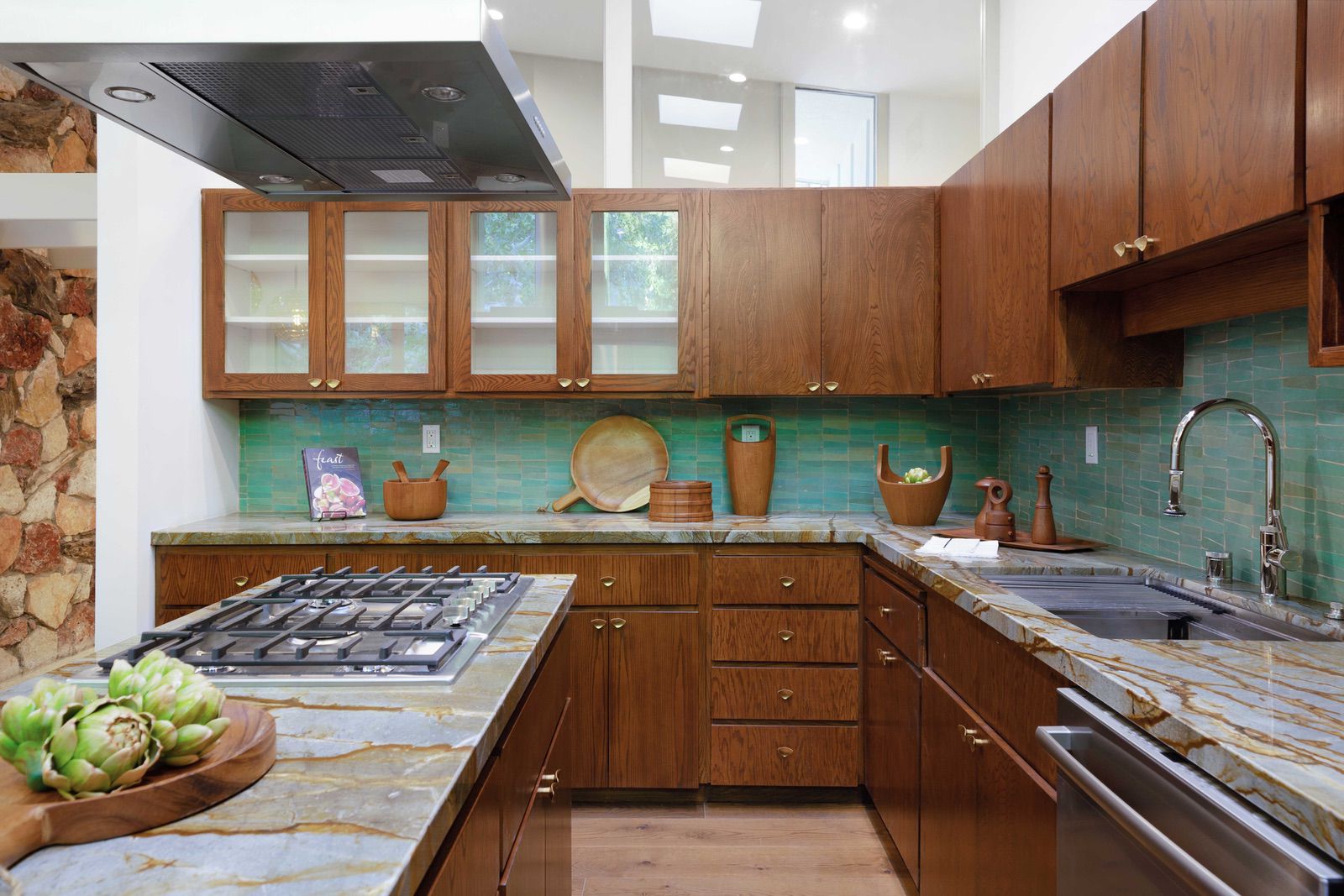 The kitchen features an expansive eat-in bar. It is complete with marble countertops and an imported tile backsplash. The skylights create an inviting environment for guests and residents alike. Hosting is at its height with a perfect view from the dining room into the cooking space.
The bathrooms have been completely redone with character-filled clay tile and sleek stone countertops. Crystal sconces maintain the traditional style while adding a touch of eclecticism.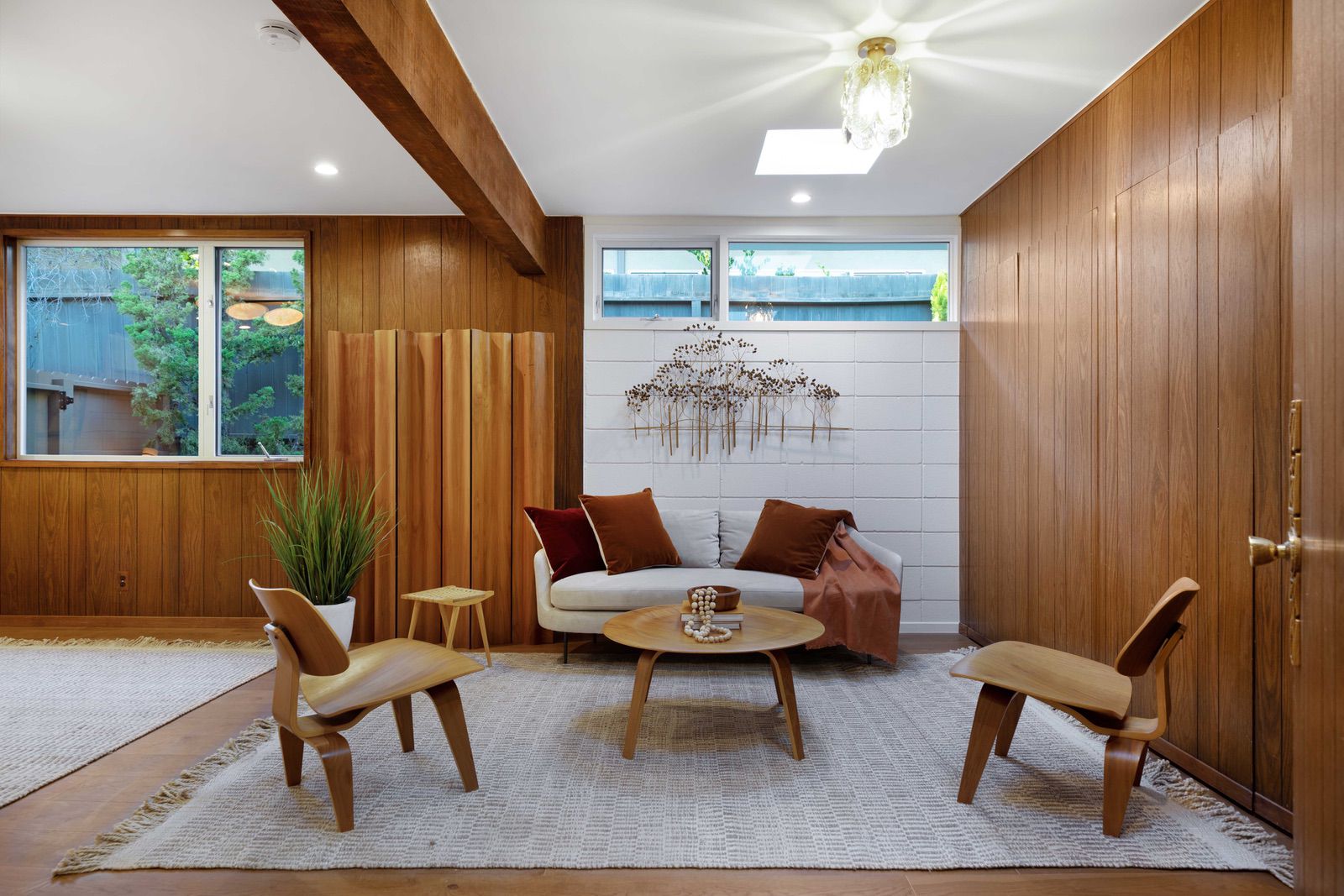 A brand-new air conditioning system adds to the comfort of this transitional home. In addition, the electrical and plumbing have been completely redone so that the new owner can focus on enjoying the historic home.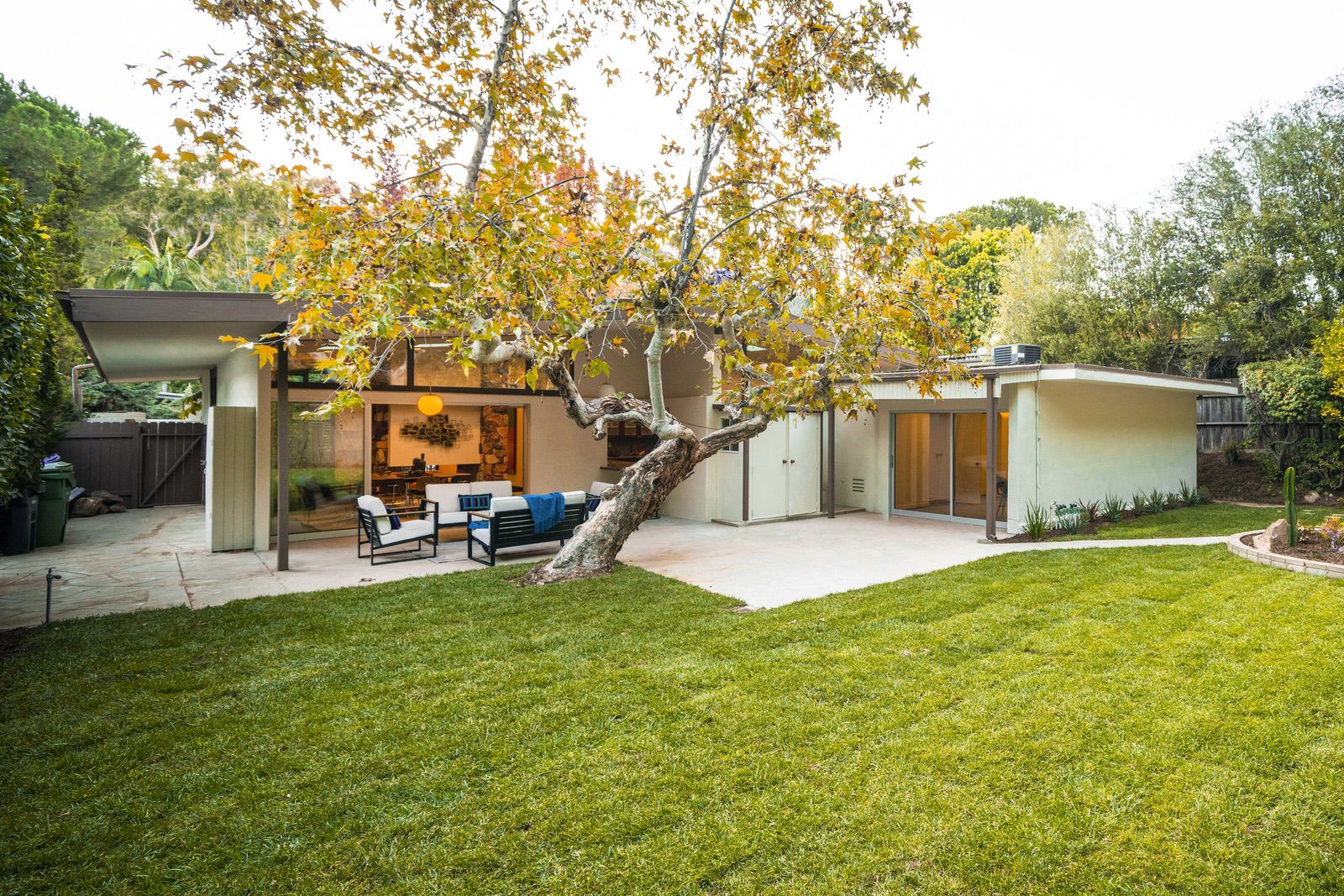 The concept of "space" is prevalent throughout the home. Each room has just enough detail to make it feel cozy while allowing ample room to breathe. The focal points have been clearly defined, and no two elements compete with one another for attention, creating a harmonious nature of the home.
This home is intended for a buyer who wants to own a piece of mid-century modern history. While Hollywood has no shortage of striking real estate, "The Ophelia House" is truly a one-of-a-kind property and is currently listed for $2,999,000.
Listing: 3130 Nicholas Canyon Rd, Los Angeles [Keller Williams Beverly Hills and Coldwell Banker Realty]