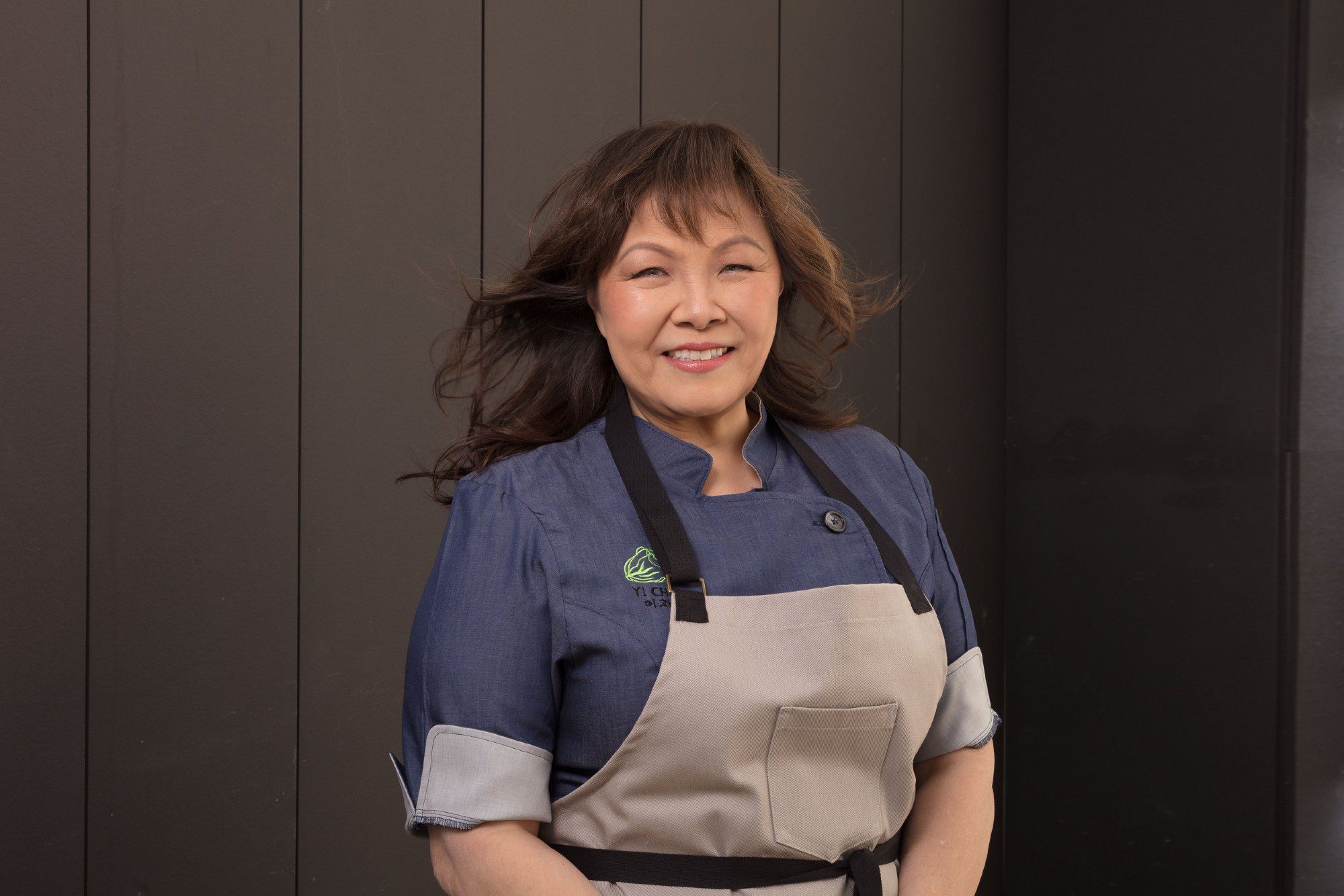 Food Network star and LA culinary trailblazer Debbie Lee is about to enjoy a homecoming of sorts, as she's making finishing touches to her highly anticipated new restaurant Yi Cha in Highland Park.
Long before food trucks took the entire country by storm, HuffPost declared Chef Debbie Lee's Poutine Truck as one of their Restaurants of the Year in 2011. Before the East Coast culinary establishment began to give LA culinary creators the flowers they deserved, The New York Times honored Lee's Seoultown Kitchen as one of their Cookbooks of the Year. And before Korean-American cuisine became one of the hottest genres of America's culinary scene, Lee made it to the semi-finals on Season 5 of The Next Food Network Star in 2009, and she utilized her newfound fame to build one of LA's most storied culinary empires.
Chef Debbie Lee may be best known for her ingenuity and her versatility. Over the years, she's done everything from food trucks and Korean barbeque to small plates and contemporary fusion cuisine. When she ran Ahn-Joo at the Americana at Brand in Glendale, Lee experimented with dishes like Korean-style nachos (with rice cakes), pork potstickers, and Korean fried chicken that would soon become culinary cult favorites, and other restaurants eventually followed suit.
During the darkest days of the COVID-19 pandemic in 2020, many of Lee's fans reached out in hopes of getting their hands on some of their favorite Debbie Lee dishes. That's when she launched another new venture: a contact-free Seoultown delivery service. Later, as in-person dining began to reemerge, Lee popped into LA's growing pop-up scene.
Most recently, Lee has been wowing diners at Joseon in Silver Lake with multi-course tasting menus full of dishes that pay homage to Lee's family's North Korean heritage, such as kabocha squash porridge, Wagyu beef tartare with Asian pear and salted egg yolk, pork and vegan wang mandu (or royal dumplings), and grilled blue prawns with Seoul-style leche de tigre.
Though Lee's latest project has occasionally run into delays, she's expected to open her new permanent restaurant, Yi Cha, at 4941 York Boulevard in Highland Park (near Occidental College) early in 2024. In Korean, "yi cha" basically refers to a second round during a night out drinking, and this Yi Cha is meant to serve as the neighborhood's "Modern Korean Gastropub."
If you can't wait until then to get your Debbie Lee Seoul Food fix, she will probably continue to hold court at Joseon (at 3709 Sunset Boulevard) through the end of this year. We'll keep you updated on new developments as Chef Debbie Lee makes her final preparations for Yi Cha's 2024 debut.