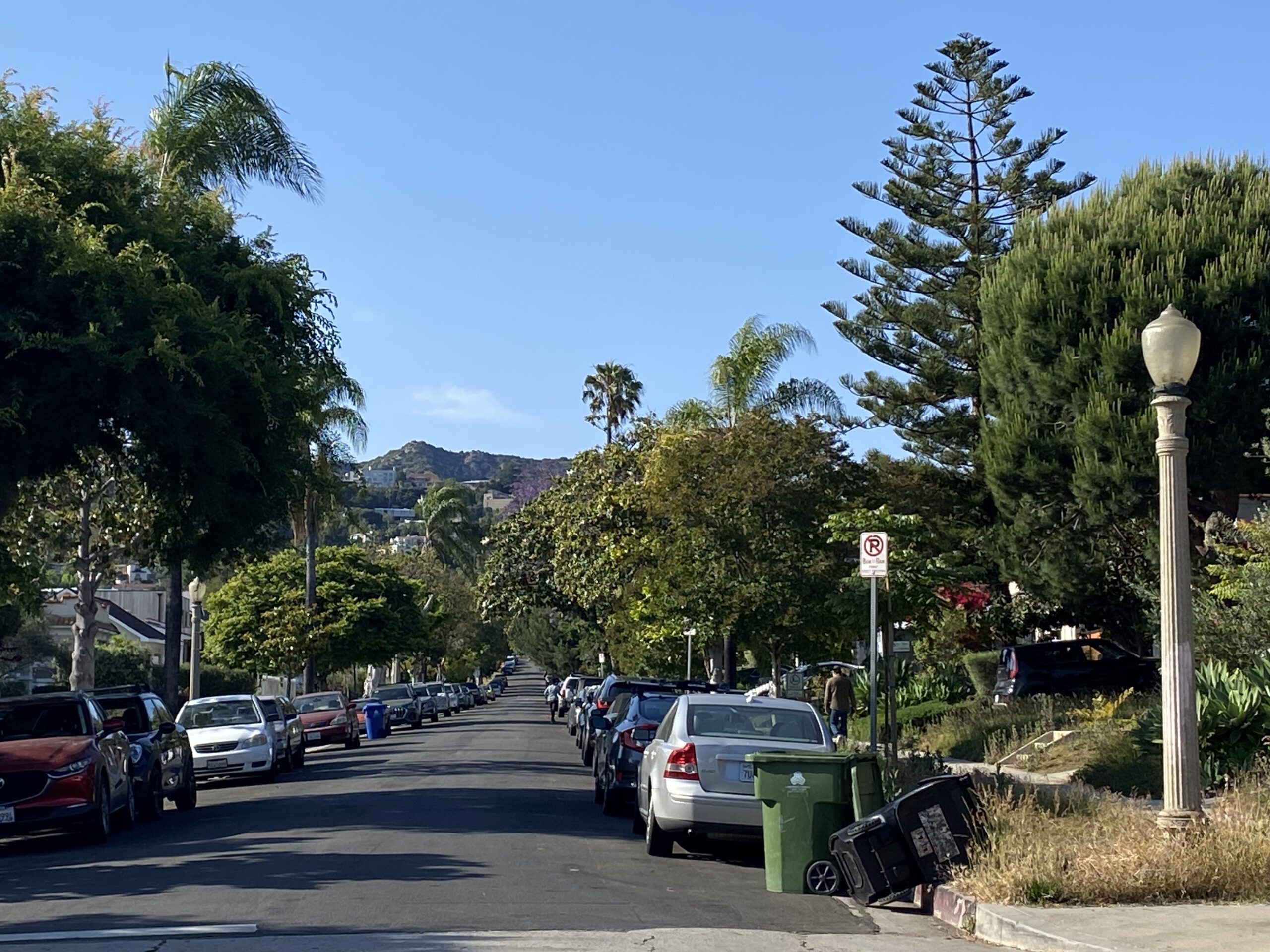 This article is the ultimate guide to living in Los Feliz.
Los Feliz is a leafy hillside hideaway nestled between the breathtaking mountain trails of Griffith Park and the trendy nightlife in Silverlake. Coffee bars and restaurants spilling onto the sidewalk beckon residents and visitors to stay for a while and enjoy the sweeping vistas of Mount Hollywood and Vermont Canyon.
Living in Los Feliz, Los Angeles is an appealing prospect to newcomers and long-time residents alike. The bucolic neighborhood is just a hop and skip from the hustle of DTLA and Hollywood but offers an urban feel with the space and privacy normally associated with suburbia. Here's what you need to consider if you're thinking about moving to Los Feliz.
Pros and Cons of Living in Los Feliz
Los Feliz has much to offer to prospective residents. It's a neighborhood that many people find quieter and more relaxing than other parts of LA while retaining a degree of walkability for everything you need. Living in Los Feliz is comparatively peaceful when you consider living in Silverlake, West Hollywood, Fairfax, or other trendy areas that are more populous. As is the case with living in Los Angeles where aesthetics and lower density are valued more highly than proximity to transit and amenities, Los Feliz has become an incredibly desirable area. Subsequently, living costs reflect it.
Los Feliz is also close to the 5 and 101 in addition to the Metro red line Vermont Sunset station. Once you've turned off of Hollywood Boulevard, there's very little traffic in Los Feliz since it isn't as dense or connected to main thoroughfares as other neighborhoods. But depending on where you frequently travel, this can also make commuting to and from Los Feliz a hassle because the roadways around the neighborhood jam easily and make it difficult to get in or out.
Living near Griffith Park grants instant access to incredible hiking and other outdoor activities. But since Los Feliz sits beneath the foothills of Hollywood Hills and fairly close to the San Gabriel Mountains, it can get extremely uncomfortable during fire season.
Housing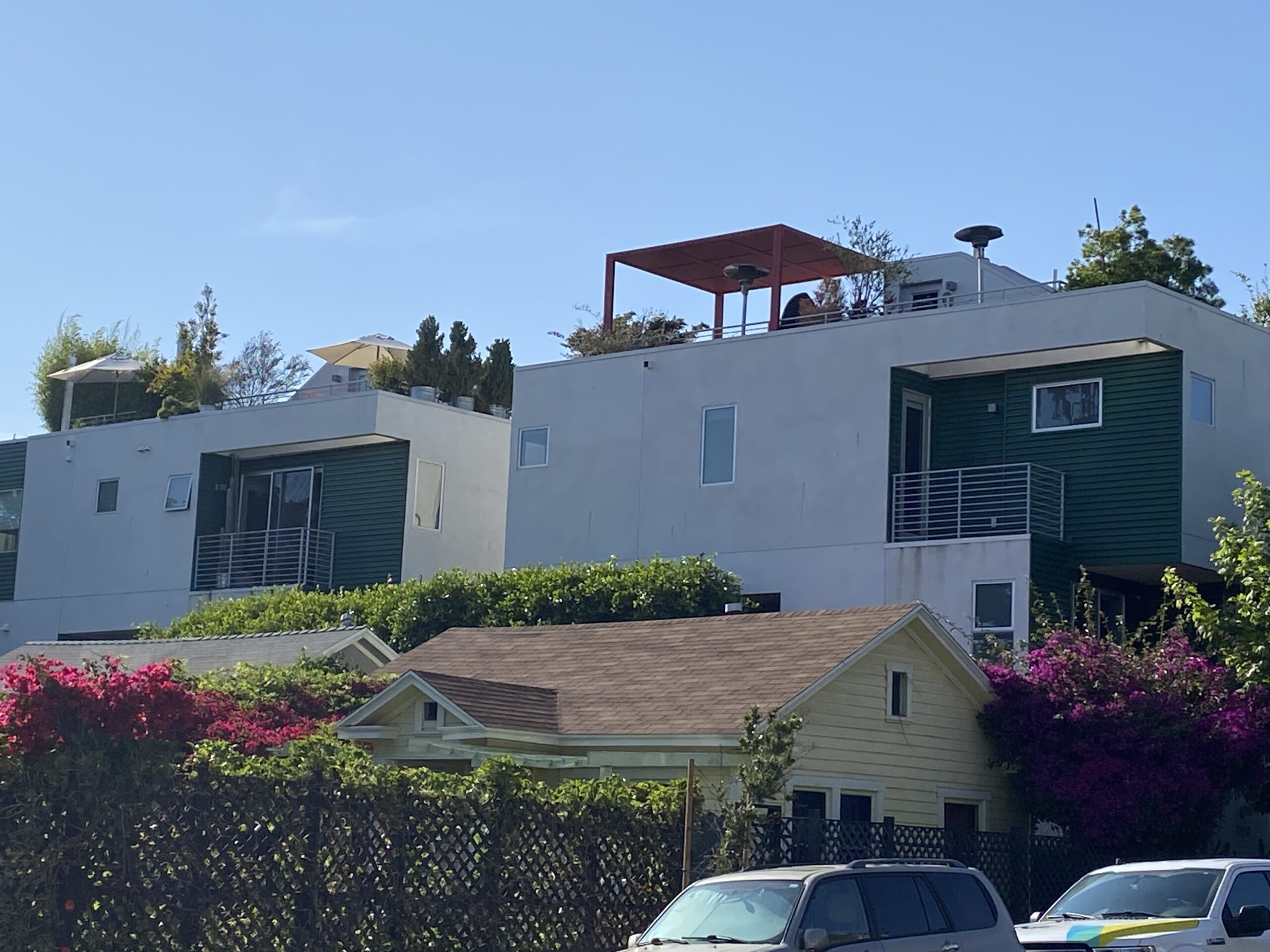 Los Feliz has a solid mix of single-family homes and apartment buildings with diverse varieties and styles of both types. Most apartments in the neighborhood are rentals of varying age, but there are a few condo developments ranging from small lots with few or no amenities to large luxury towers. Classic Los Angeles dingbat apartments and 1920s bungalow court apartments, both unique to LA, are found all over the side streets of Los Feliz while newer mid-rise and high-rise apartment buildings have sprung up along Vermont and New Hampshire Avenues.
Vintage California bungalows line serene blocks that feel almost suburban. Apartment towers overlook the bustling main drags on Vermont Avenue and the north side of Hillhurst, with Silverlake to the east. Commonwealth Avenue features many of the same classic California bungalows alongside Mission Revival style homes and Craftsman houses.
Mansions and very large homes can be found north of Los Feliz Boulevard near the entrance to Griffith Park and Roosevelt Golf Course. Classic Spanish, Mediterranean, and Tudor style homes can be found here along with bespoke mansions built in the 1990s and 2000s, but one of the best perks of living in Los Angeles is all the architectural oddities. The Ennis House on Glendower Avenue gained historical landmark status since it was built in 1924 by Frank Lloyd Wright in Mayan Revival style, and it has the distinction of being a Los Feliz attraction if you happen to be in the neighborhood for hiking, golf, or stargazing at Griffith Observatory.
No matter your taste or budget, Los Feliz has a wider variety of housing options than what's visible on Franklin Avenue.
Logistics and Transportation
Los Feliz is situated in an incredibly convenient spot with respect to freeways, major job centers, and to a lesser extent, transit. While not as transit-rich as its downtown counterparts or Hollywood's main drag, Los Feliz is fairly navigable by public transit on its main avenues.
The closest Metro rail station is the red line stop for Vermont Sunset and this station is a major bus hub as well. While the Vermont Sunset station doesn't have a parking lot like North Hollywood does, it's possible to walk or take the bus to the station if you're living in Los Feliz. The neighborhood is very walkable even though it isn't as transit-rich or dense as DTLA and Koreatown.
While the main Vermont Avenue Metro bus lines, the 754 rapid and 204 local, terminate at Vermont Sunset station, Metro 180 and two northbound LADOT Dash routes run along Vermont north of Sunset. One Dash route will take you all the way to Griffith Observatory and the hiking trails. The southbound Dash buses are caught on Hillhurst Avenue.
The Metro 180 bus route runs along Los Feliz Boulevard and Franklin Avenue between Hollywood and Pasadena, serving Los Feliz and Glendale while Metro 182 runs between East Hollywood and Monterey Hills, stopping in Highland Park.
Los Feliz is also extremely close to both the 5 and 101 freeways. It offers some of the most convenient living in Los Angeles if you frequently need to travel between multiple cities because the neighborhood is very close to Pasadena, Burbank, and Glendale via freeway while Hollywood is next door to the west.
Things to Do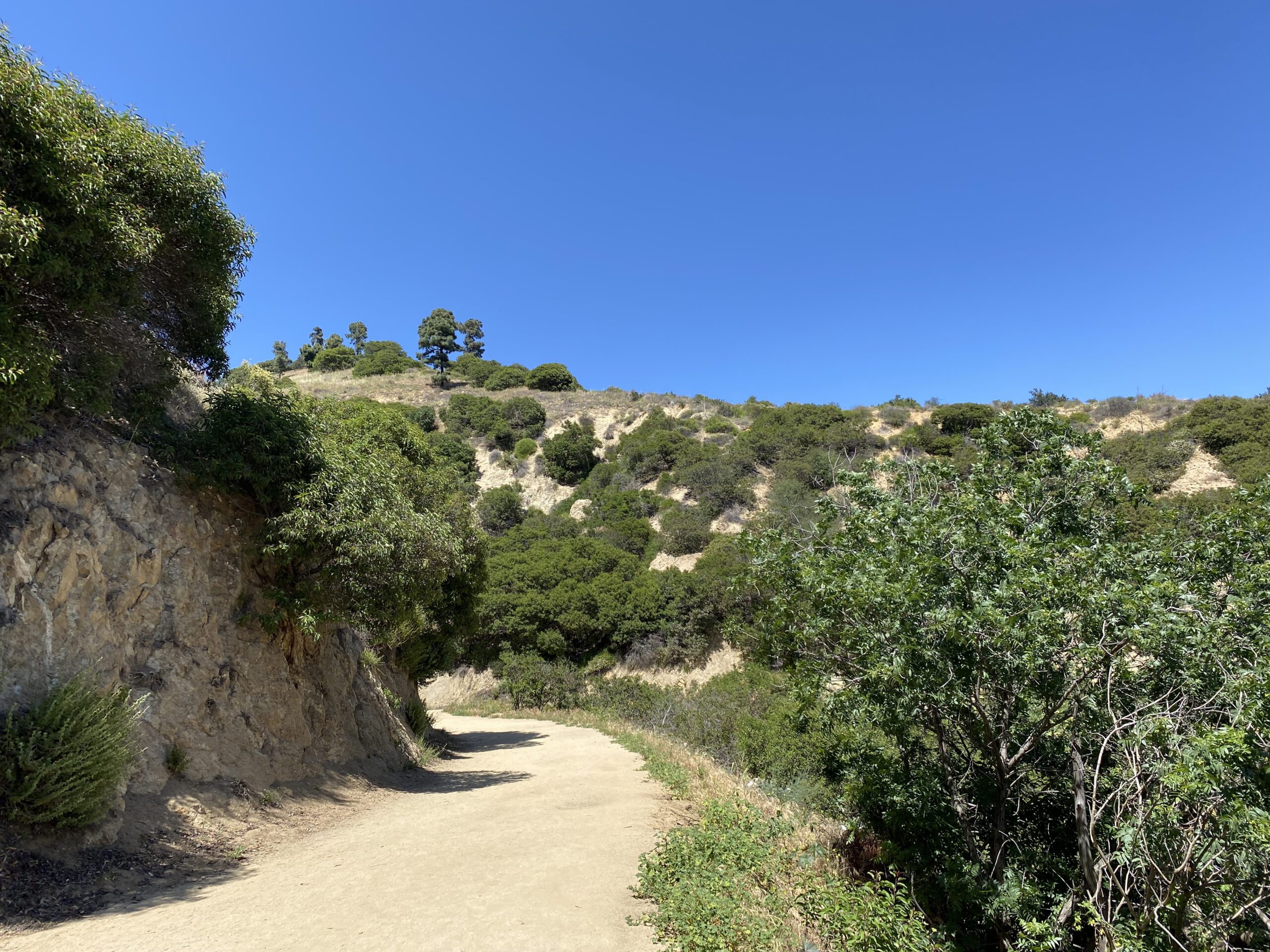 Living in Los Feliz appeals to so many people because of its idyllic mix of nature and seclusion without sacrificing proximity to the bustle of Hollywood and DTLA, the nightlife in Silverlake, major studios, and stunning natural vistas and trails in Griffith Park.
The Dash bus along Vermont Avenue takes you right to the 5,900-seat Greek Theatre and Griffith Observatory, a planetarium with free admission that also offers free programs and events. Along the same bus route is massive Griffith Park where many outdoor activities can be enjoyed, like hiking, tennis in the Vermont Canyon courts, and exploring the Bronson Caves.
Los Feliz is also a quirky shopper's paradise. Bookstores, vintage clothing shops, and other specialty retailers are all over Vermont Avenue and a few others are on Hillhurst. The Los Feliz Flea Odd Market is held every Saturday at John Marshall High with food trucks and all kinds of art and collectible vendors.
While Los Feliz doesn't have as much nightlife as Silverlake or Hollywood, quite a few restaurants and bars are open late. Many serve late-night moviegoers coming from the well-preserved 1930s movie theater which is so vintage, that you must buy tickets at the box office on Vermont Avenue and not online. Plays at the Skylight Theatre from up and coming playwrights also attract arts-minded visitors to Los Feliz and most are instantly charmed by the neighborhood.
Dining and Food Culture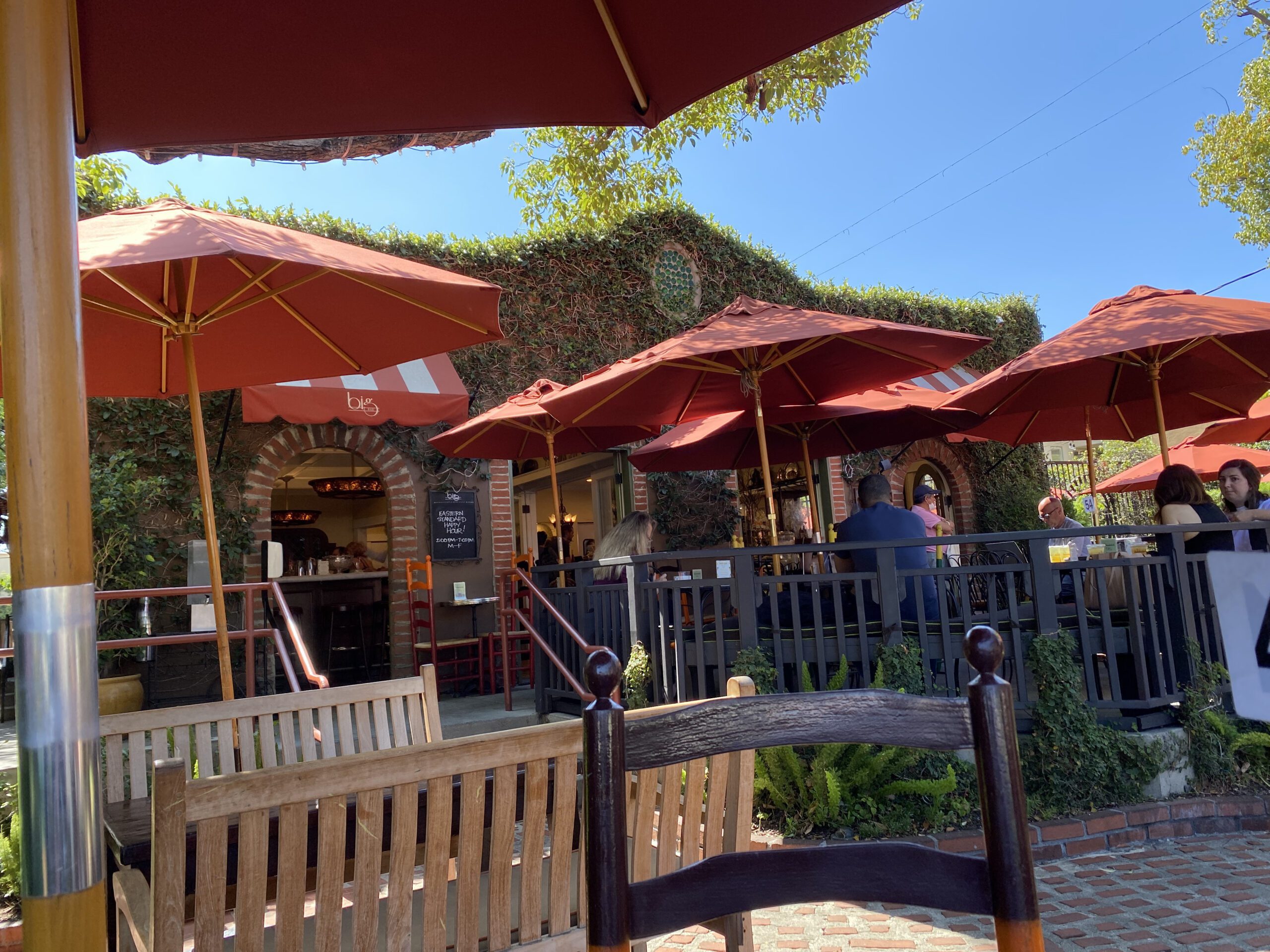 Living in Los Feliz means that there's no shortage of incredible food. Healthy and indulgent options can be found on the main drags, along with casual bites you can grab on the go. There's also finer dining like Figaro Bistrot which is crowded virtually every hour of the day. Bru Coffee offers a more elevated coffee shop experience before you go on a hike or take your laptop to the comfortable library on Hillhurst Avenue. But if you're COVID-conscious or just enjoy sitting outside, you can rejoice in Los Feliz because almost every restaurant in the neighborhood has outdoor seating to the point it feels more like you're in Barcelona or Marmont.
The Alcove is a destination coffee shop, bar, and casual restaurant serving up epic desserts, gourmet small plates, and craft cocktails with plentiful outdoor space. Built on one of the oldest bungalows in Los Feliz, the structure was repurposed for commercial use in the 1970s and many different businesses used the space until The Alcove opened its doors in 2004. The airy bistro's pet-friendly policy and stable Wi-Fi make it a favorite among entertainment industry workers and wandering freelance writers.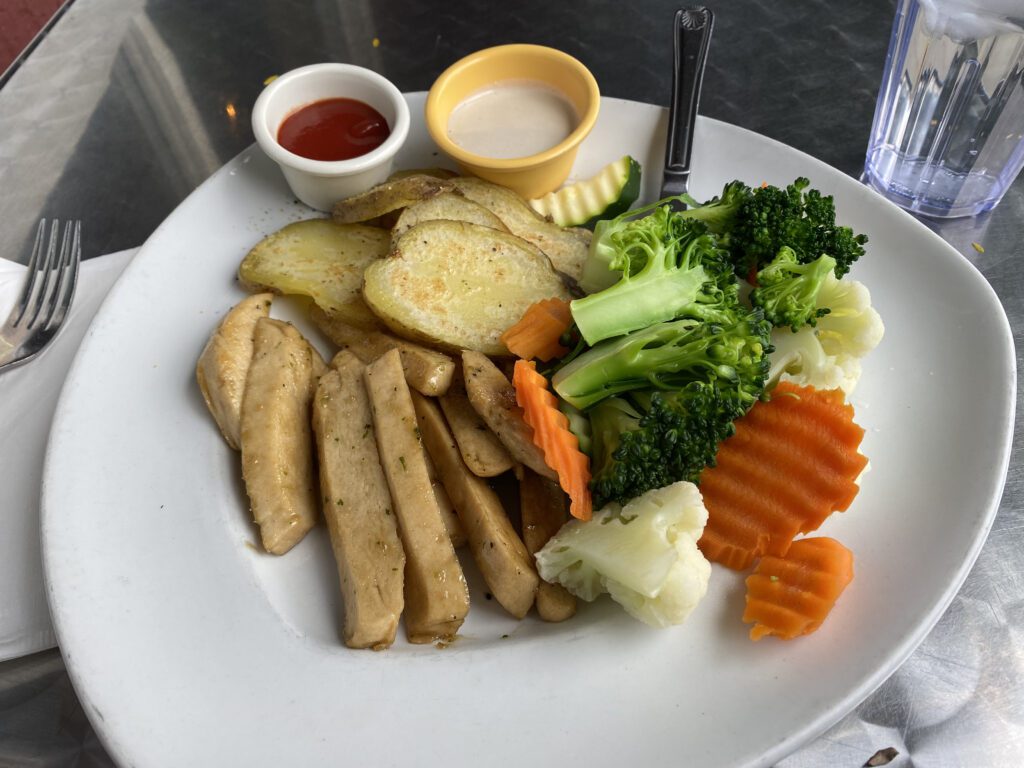 Fred 62 and House of Pies offer classic diner food, some with hipster twists, well into the night for all the movie-goers leaving at midnight. Hole in the wall taquerias and tiny bakeries sit between large semi-upscale restaurants ranging from steakhouses to vegan destinations. Indian, Italian, and Mediterranean food can be picked up or eaten along Vermont Avenue when you're wiped out after a hike or a film shoot.
Living in Los Feliz is a dream if you hate cooking at home but still want grocery stores nearby, as there's a few in addition to the fabulous variety of restaurants.
Education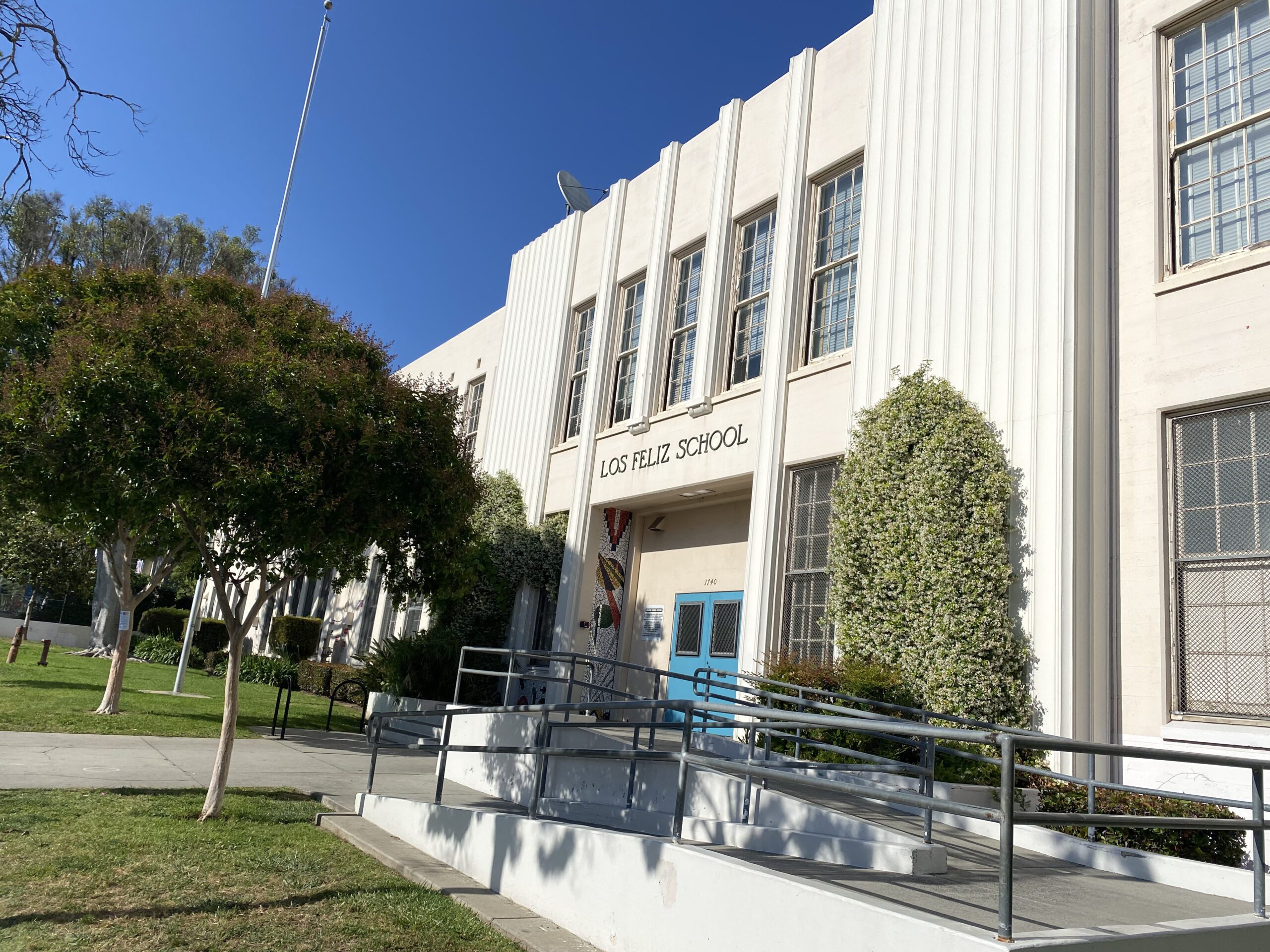 Los Feliz has both public and private schools, in addition to preschools. John Marshall High is the sole LAUSD (Los Angeles Unified School District) high school in the neighborhood's boundaries and Thomas Starr King is the sole middle school.
There are more public elementary schools such as Franklin Avenue Elementary and Los Feliz Elementary School. Private schools in Los Feliz include Our Mother of Good Counsel School and International School of Los Angeles.
Is Los Feliz Expensive?
Rent in Los Feliz is slightly higher than the citywide average, coming in at about $2,395 for a 1-bedroom apartment as of 2023. The median home sale price is $1.7 million.
Since Los Feliz has Metro and Dash buses and is close to the Vermont Sunset station, it's possible to live there without a car which is a major expense that can be cut. Other living costs are on par with the greater Los Angeles area.
Overall, Los Feliz can be expensive compared to other neighborhoods nearby like Atwater Village, Silverlake, and Koreatown.
Is Los Feliz Family-Friendly?
Los Feliz is certainly more family-friendly than many other highly-desirable LA neighborhoods.
Public and private schools are within Los Feliz's boundaries along with several preschools and childcare centers. The neighborhood is walkable and many houses and bungalow apartments have yards. Los Feliz lends itself well to family-friendly activities like the Los Feliz Flea and other daytime swap meets and festivals, a movie theater, and library.
What Famous People Live in Los Feliz?
Los Feliz has had many famous residents throughout time, including Marilyn Monroe. Leonardo DiCaprio also owns a mansion in Los Feliz. In more recent years, famous Los Feliz residents include Kristen Bell, Jon Hamm, Demi Lovato, and Angelina Jolie who purchased Cecil B. DeMille's Los Feliz estate.
Is Los Feliz Safe?
Los Feliz has incredibly low crime rates. While the neighborhood is included in LAPD's crime statistics for Hollywood, violent crime is extremely low for the district as a whole and most crimes occurred in Hollywood proper. Crime Mapping shows most crimes within Los Feliz's boundaries to be burglaries and stolen vehicles.
Vehicle theft is a city-wide problem but Los Feliz isn't affected as badly as other neighborhoods, such as DTLA where car theft is rampant. Nightlife in the neighborhood, which is primarily residential and doesn't empty at night like DTLA where vehicle theft is rampant, and nearby Silverlake make it too difficult to steal cars in the area. Regardless of crime statistics, it's prudent to keep your vehicle locked and not store any valuables or hard-to-replace items inside.