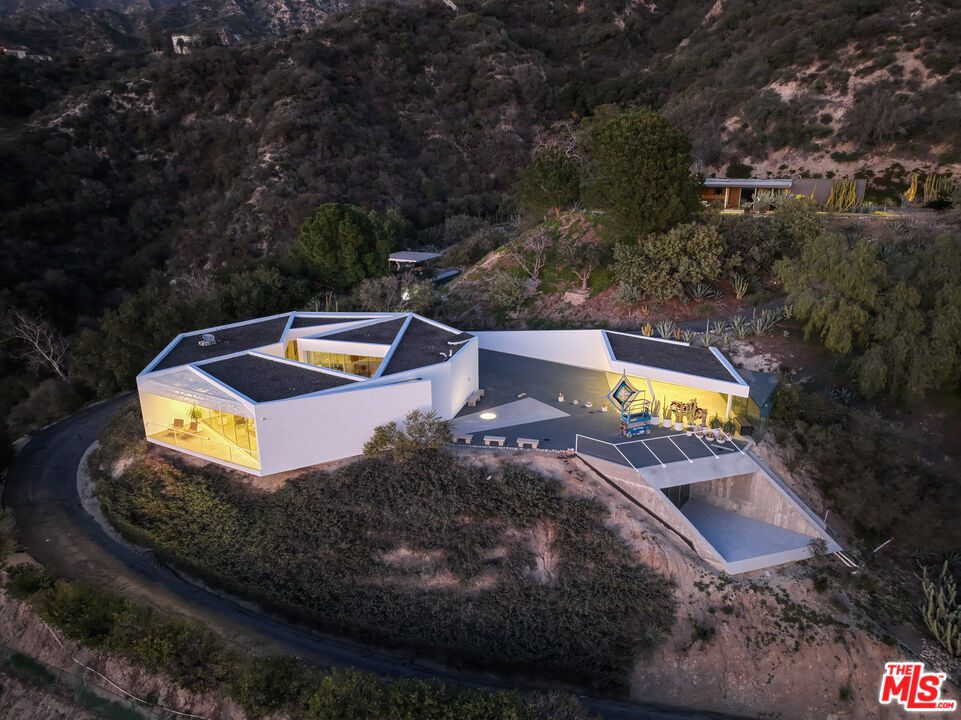 Originally built by Richard Neutra in 1953, this 5.7-acre compound is located in La Crescenta, California. The first structure consists of 1,350 square feet with two bedrooms and one bathroom. After a 2021 addition, the entire property now consists of five bedrooms and five bathrooms in total. Full of history and complemented by modern amenities, this hilltop property is listed for $7,997,000 by Sherri Rogers at Compass.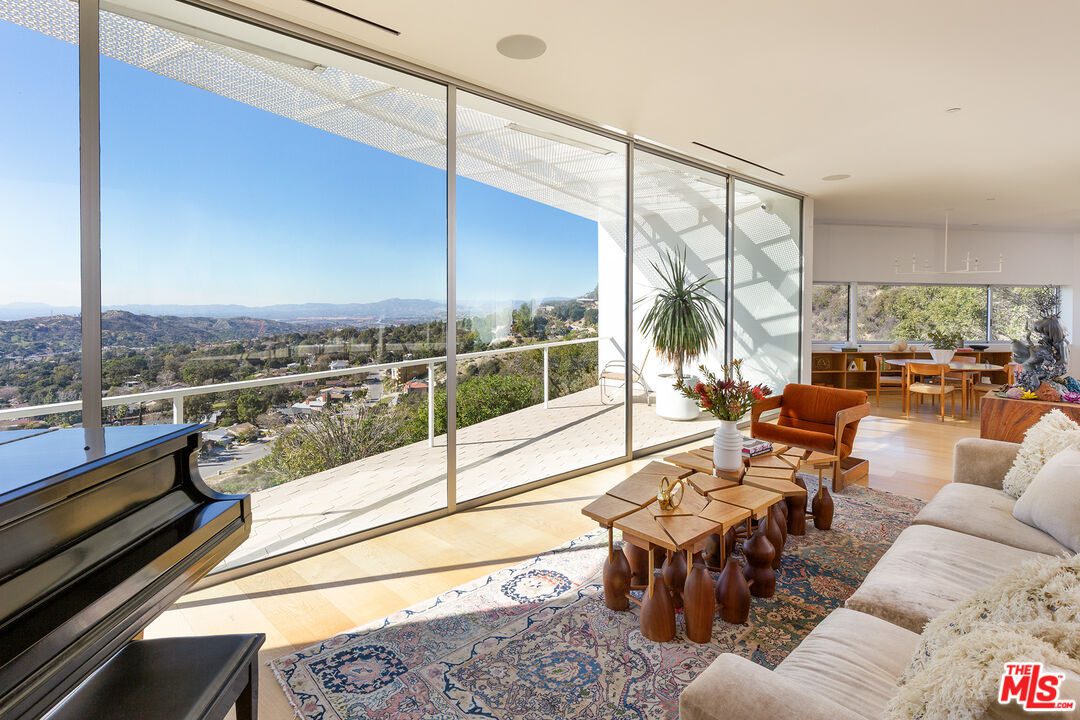 Richard Neutra designed the original home for his secretary, Dorothy Serulnic. Tucked away in the hills above San Fernando Valley, the structure is a quintessential piece of Neutra's portfolio. The seven-sided addition was built by Michael Maltzan to add an element of luxury living. The heptagon-shaped residence now serves as the main home. The exterior has been optimized for indoor-outdoor living, and the Johnston Vidal lap pool measures a whopping 50 feet. Each element of this property has been designed for a contemporary client with an appreciation for mid-century architecture.
The 5.7-acre lot includes an expansive succulent garden. Filled with cacti, aloe vera, and more desert flora, this property is full of California native plants. The property has been designed to thrive in the SoCal climate, and the homes have been crafted to suit the natural environment. The original Neutra home opens to a flat, grassy pad with both mountain and city skyline views. Both homes have direct access to sweeping outdoor living spaces.
The functional catering kitchen in the primary residence is fully equipped. The buyer has the option of cooking and hosting simultaneously, or using the second property to prepare meals. In the Neutra house, the kitchen has also been updated with modern appliances.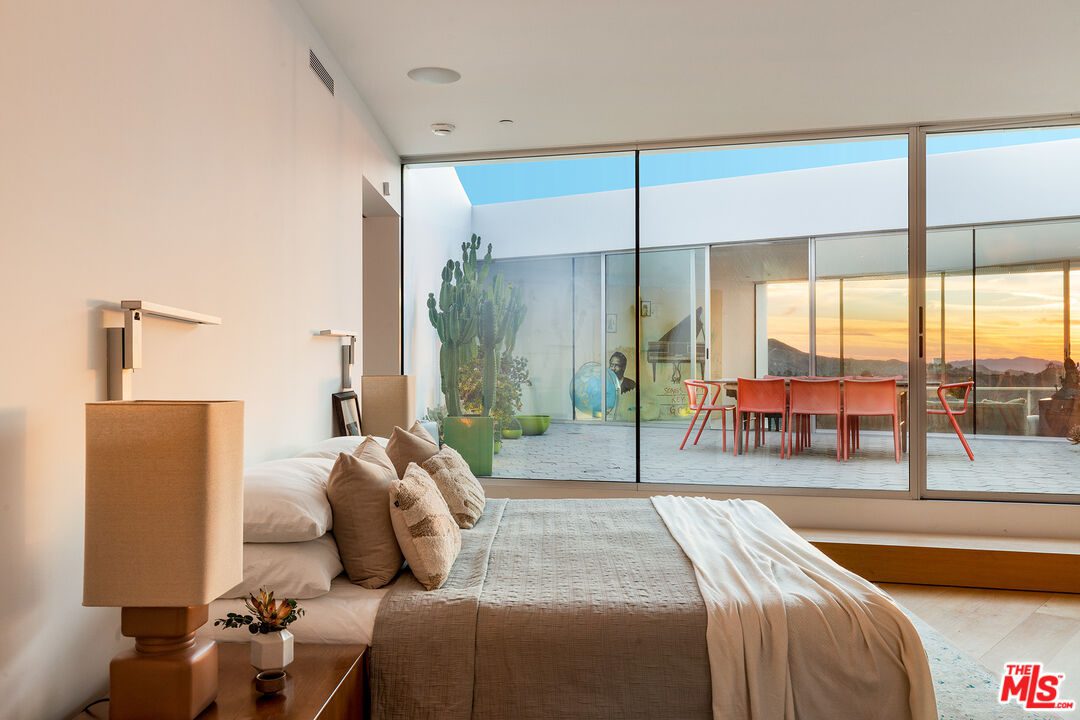 The master suite opens up directly to the inner courtyard. The hilltop views can be seen straight through the opposite side of the residence. Each room has been designed to maximize natural light and create a calming ambience.
The master bathroom has been structured in a curvilinear fashion with a penny-tiled finish. This is an homage to the vintage roots of the original property. The porthole-style window accentuates the eclectic appearance, and it mirrors the circular skylight.
In addition to the five bedrooms and five bathrooms, the property includes a home office, a cozy den, and a plethora of built-in storage. There is also a small wood cabin designed by Mariah O'Brien Interiors and Mind Tree Arts to be used as a guest suite. The compound offers easy access to downtown Los Angeles, Pasadena, and Silverlake. Tucked away from the hustle and bustle of the city, this gated residence has complete privacy. This estate is the result of two architectural marvels coming together to form one spectacular property.
Listing: 3947 Markridge Rd., La Crescenta, CA 91214 [Compass]