Located in the Trousdale Estates, this Beverly Hills luxury home for sale is the result of a meticulous mid-century restoration. While the original structure has been kept intact, the finishes and amenities have been modernized for the contemporary buyer. This sleek home includes five bedrooms and six bathrooms.
The structure covers 6,000 square feet and the entire lot measures 20,552 square feet. 570 Evelyn Place, Beverly Hills, CA is being listed for $14,995,000 by Branden Williams with The Beverly Hills Estates.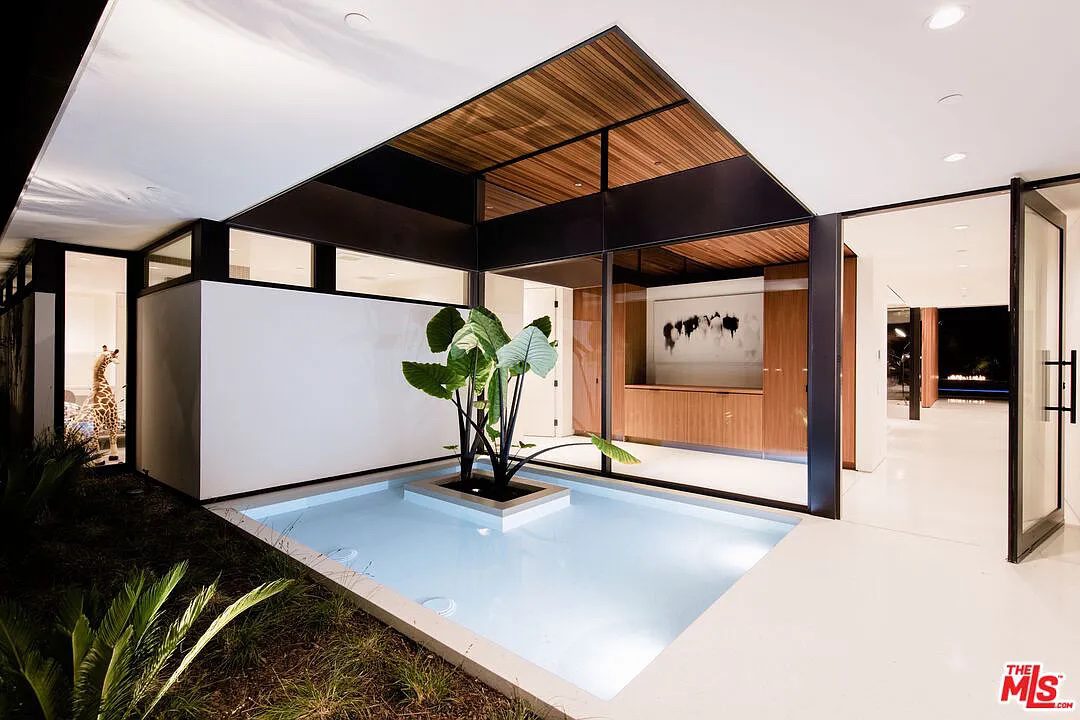 Architect Rex Lotery designed several notable homes in the Los Angeles area throughout the 1950s and 1960s. Although originally from London, he quickly became one of the most notable figures in the Southern California design industry. Lotery gained prominence for his expertise in combining architecture, urban design, and thoughtful planning. The layout of this home is a testament to his creative genius and recognizable mid-century aesthetic.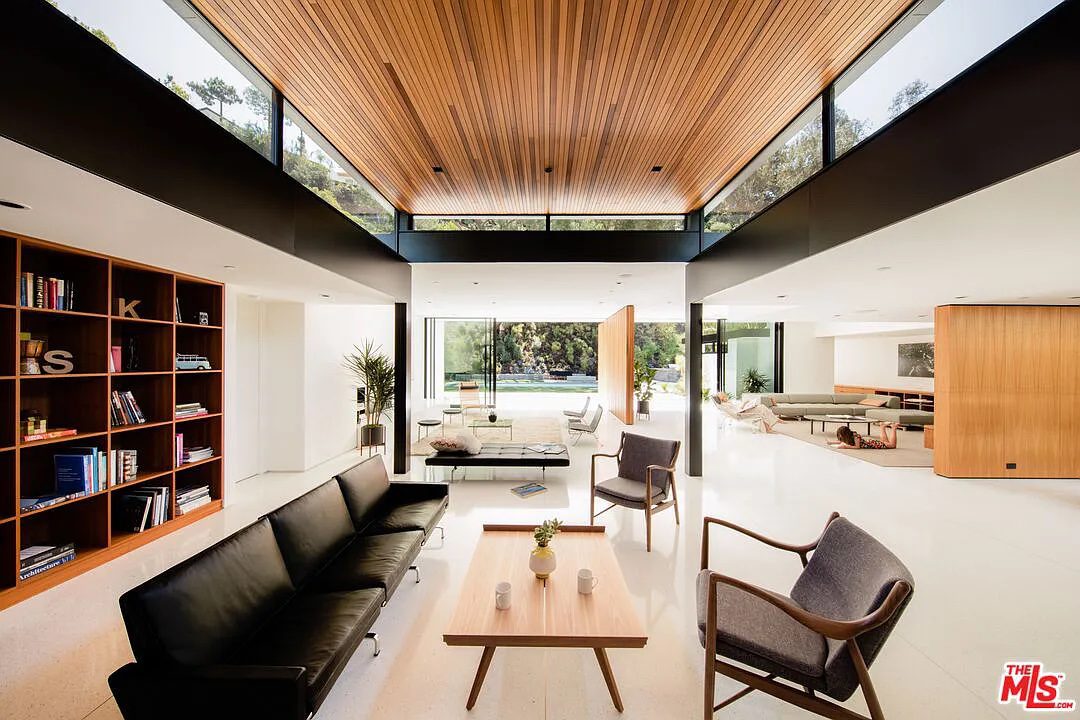 Planned in the 1950s by real estate developer Paul Trousdale, the Trousdale Estates quickly became a sought-after enclave for Hollywood celebrities, business tycoons, and affluent individuals. The neighborhood's mid-century modern architecture, characterized by clean lines, open spaces, and expansive windows, remains a defining feature to this day. The Trousdale Estates is still one of the most desirable neighborhoods in Los Angeles, and a symbol of luxury living in Southern California. This property is a quintessential representation of the iconic neighborhood and its rich history.
This home features an abundance of natural light with its floor-to-ceiling windows, creating a bright and inviting atmosphere. Each corner of the home has been finished with the finest materials, such as teak built-ins and mother-of-pearl flecked terrazzo flooring. These sophisticated upgrades create a sense of opulence and refinement throughout the entire space. The designers took care in choosing materials that still pay homage to its mid-century roots.
Boasting an open floor plan and seamless indoor/outdoor flow, the home offers a sense of spaciousness and connectivity that is ideal for California living. The easy access to outdoor areas creates an inviting atmosphere for communal gatherings. Despite its openness, the house also incorporates several intimate spaces, providing an essential sense of privacy. These well-designed areas offer a retreat from the wide-open spaces, making the home both versatile and accommodating.
With a flat, oversized lot and a substantial motor court, this property is ideal for hosting. The outdoor space also includes a brand-new pool and patio space. Lush greenery surrounds the property to hint at a tropical escape. The exterior includes high-end finishes and designer details to complement the exquisite architecture.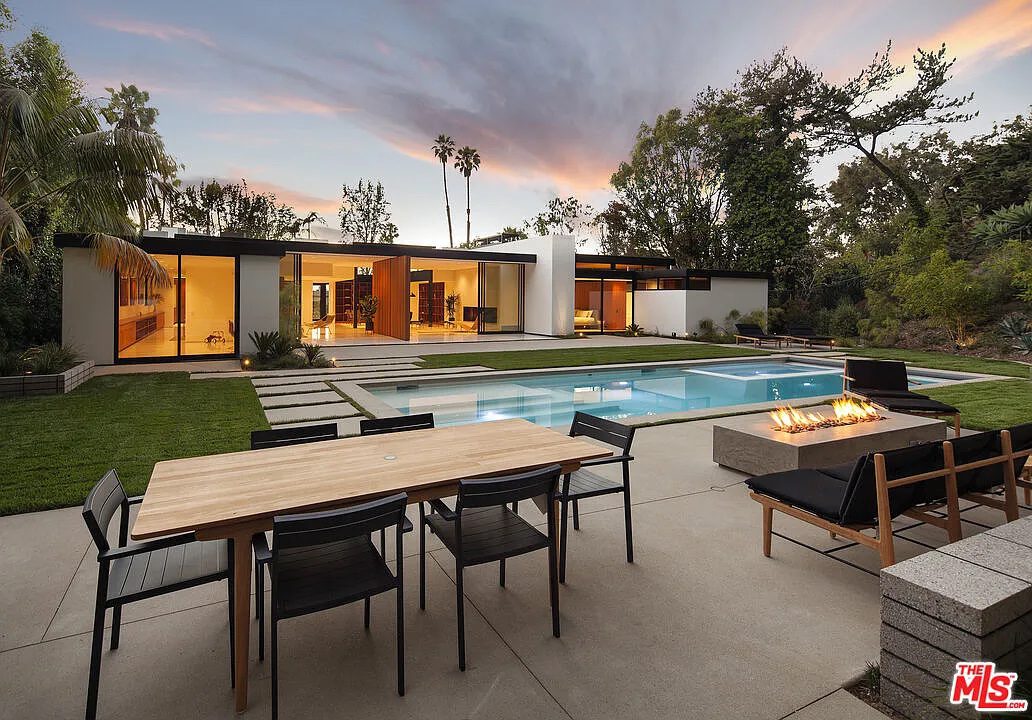 This property is situated at the end of a quiet cul-de-sac, enhancing the secluded and tranquil setting. A rare addition to the Beverly Hills market, this estate is a modern reinvention of Hollywood history. With a blend of organic and contemporary details, 570 Evelyn Place is one-of-a-kind.
Listing: 570 Evelyn Pl, Beverly Hills, CA 90210 [The Beverly Hills Estates]