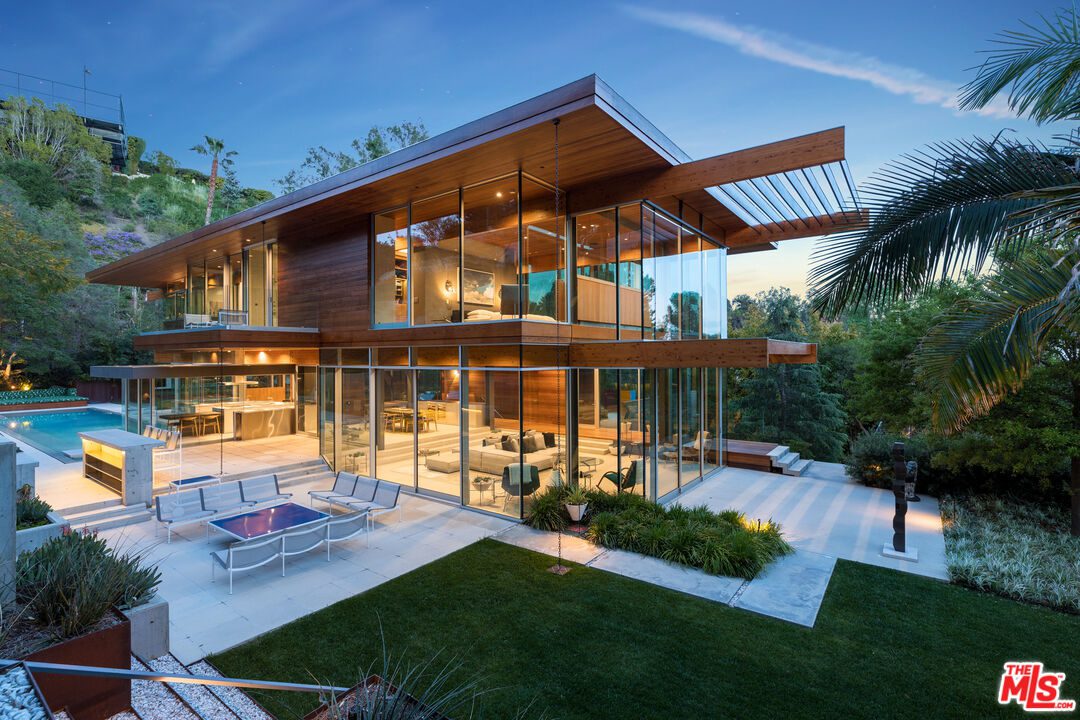 This Beverly Hills, Los Angeles residence was designed by Ray Kappe, one of the most renowned architects of the last generation. With over 8,000 square feet of living space, this home includes six spacious bedrooms and eight and a half bathrooms. The lot covers 30,000 square feet and the property boasts an additional guest house, pool house, and more. 1160 San Ysidro Drive is listed by Bryce Pennel at Compass.
Ray Kappe left a recognizable legacy on the architecture of the Southern California landscape. Throughout his career, his homes retained the original mid-century design that made him such a prominent figure. Known for his spectacular use of natural light and organic materials, his homes reflected the indoor-outdoor lifestyle of Los Angeles and beyond. 1160 San Ysidro Drive was his final architectural endeavor, and often regarded as his finest.
The location of this home is a reflection of the Hollywood history that permeates the property. Situated minutes behind the Beverly Hills Hotel, this home is perched just above Benedict Canyon. It is deliberately situated on a promontory with sole access via a private driveway. The viewing deck showcases sweeping views of the city, the ocean, and the surrounding canyons.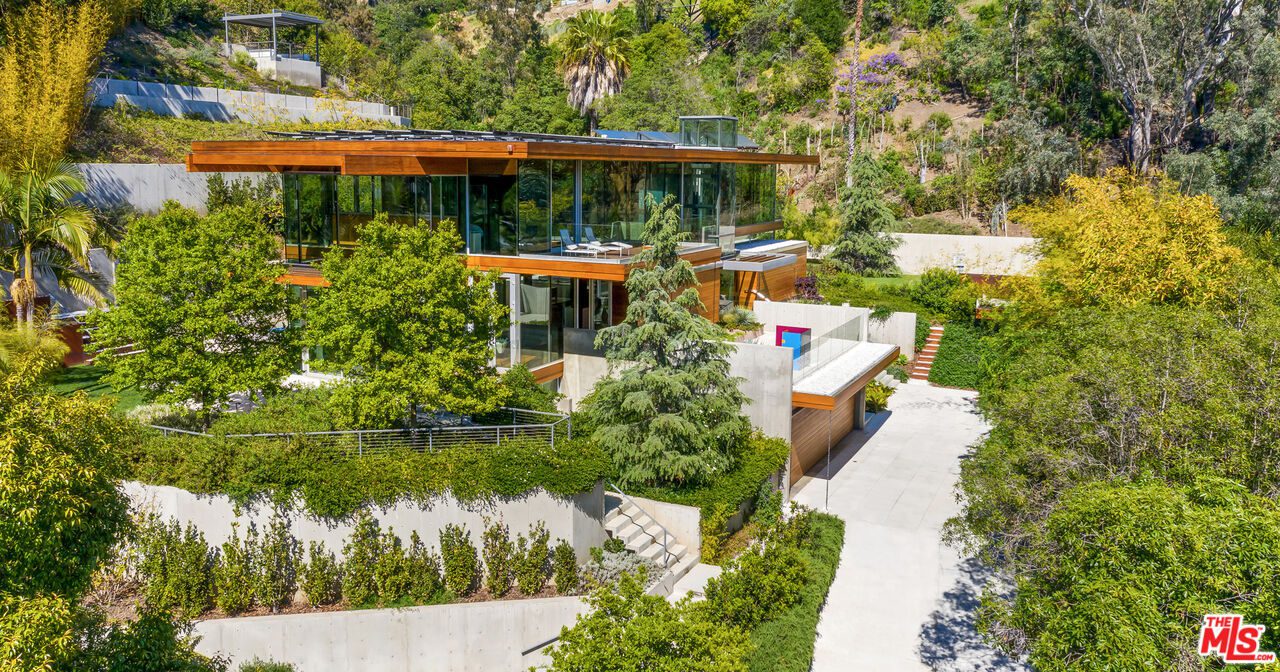 The floor-to-ceiling windows are typical of Kappe's signature aesthetic. The walls of glass allow light to stream through from every angle. Kappe is also known for his use of wood panels and beams, with teak and redwood as his preferred materials. Poured concrete adds a contemporary touch that contrasts the predominantly organic atmosphere.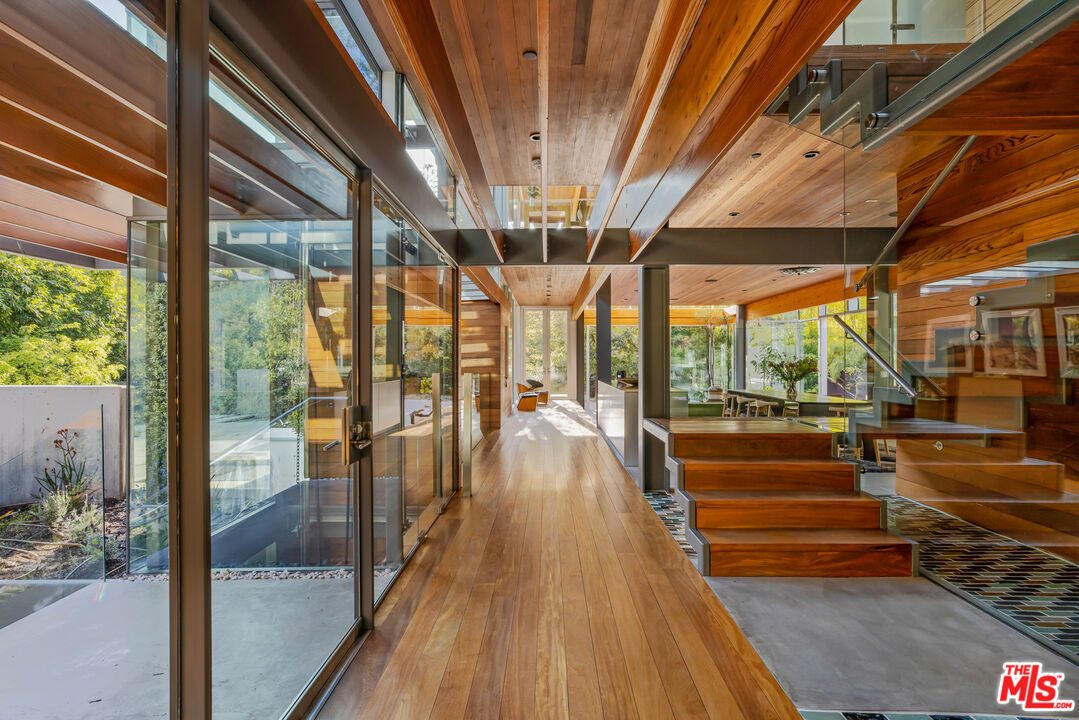 The interior amenities are an exemplification of luxury living. The custom Bulthaup kitchen includes hidden appliances and several custom features. A home gym and movie theater add to the countless modern comforts. The property also features a temperature-controlled wine cellar, art walls, and a glass elevator.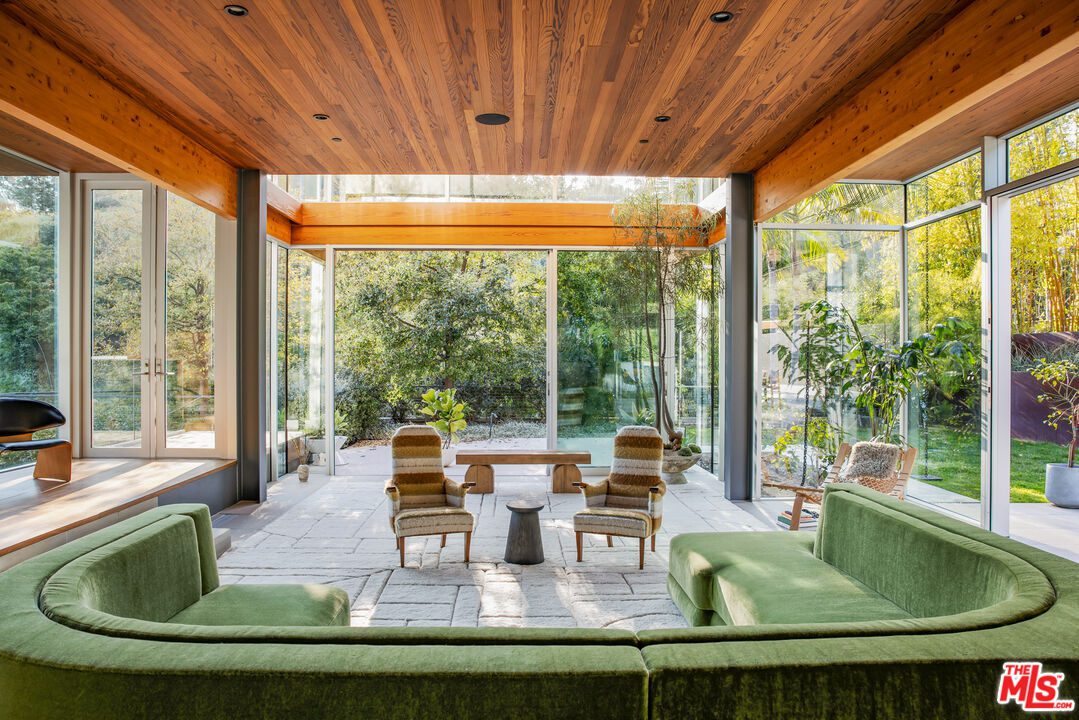 In addition to the five guest rooms, this home includes a breathtaking primary suite. The master suite has dual walk-in closets, a luxurious bathroom, and two decks. The home has been designed to optimize entertainment value while still maximizing privacy.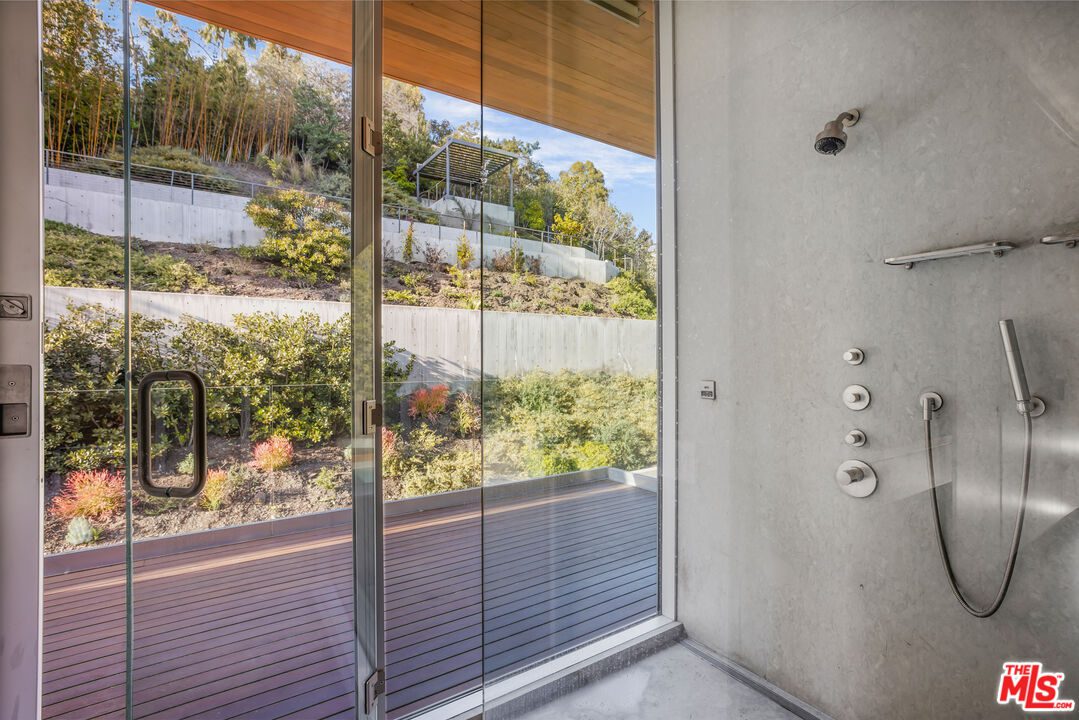 The outdoor space is just as striking as the interior. Lush foliage and several large grass lawns surround the property. An exterior kitchen provides a unique opportunity for hosting outdoor gatherings. The swimming pool is expansive and ideal for taking advantage of the SoCal climate. A pickleball court adds a playful finishing touch to this exceptional space.
This property has features reminiscent of classic mid-century architecture with the amenities of a modern home. A one-of-a-kind estate, this home is a shining example of Ray Kappe's legacy. From the unique structure to the luxury finishes, this 2018 Beverly Hills build showcases the best of Southern California design.
Listing: 1160 San Ysidro Drive, Beverly Hills, CA 90210 [Compass]