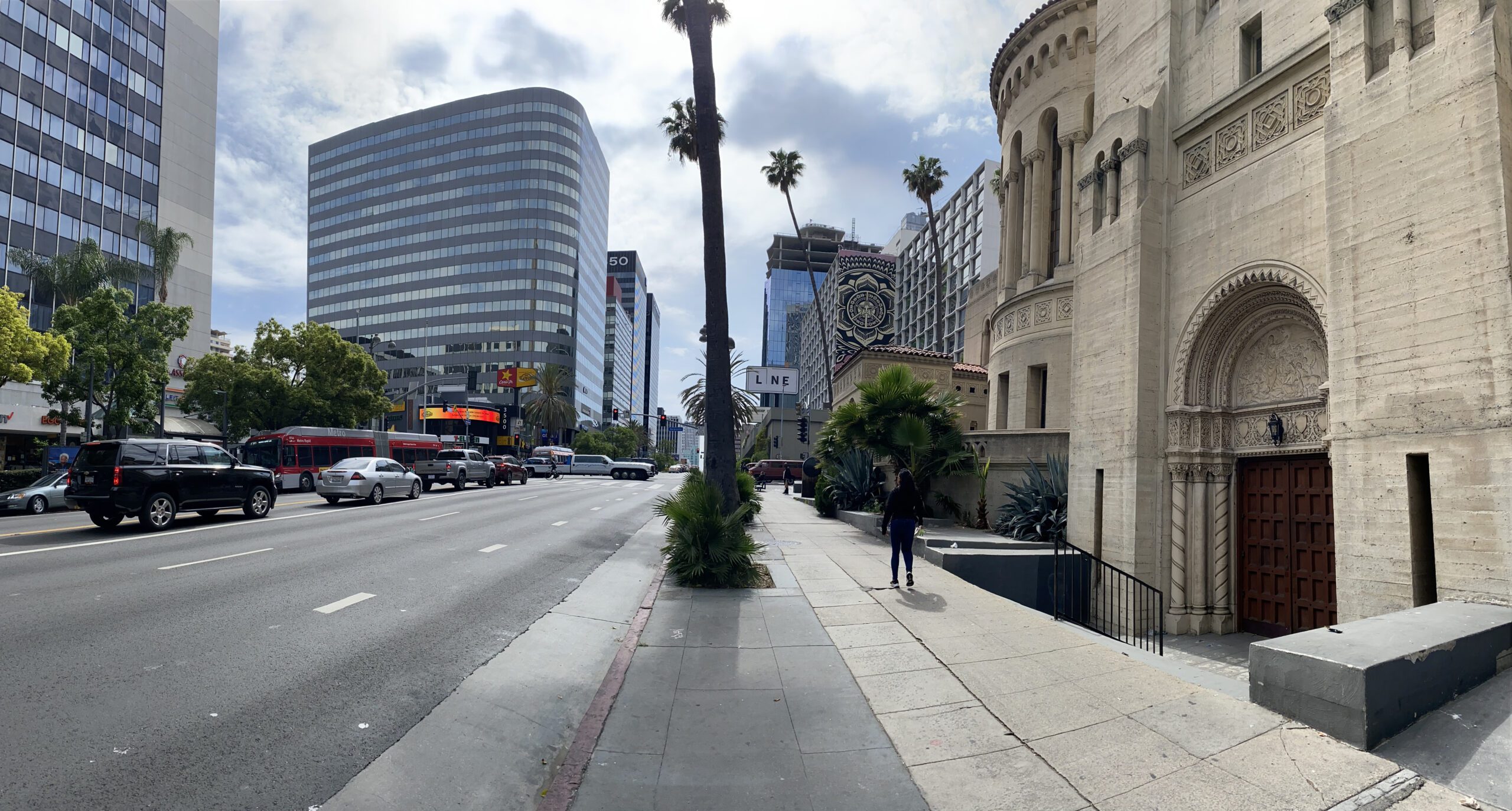 This article is all about what it's like living in Koreatown Los Angeles.
Koreatown, Ktown for short, has become one of the hottest neighborhoods in LA in the 2020s. Situated just outside of DTLA and another 20 minutes from Hollywood and Burbank, Ktown is conveniently located in the heart of Angel City. Living in Koreatown, Los Angeles is often touted as great "training wheels" for East Coast transplants from cities like New York, Boston, and Philadelphia who might not be used to LA's infamous sprawl but don't want to live downtown.
An endless sea of Korean BBQ and pocha joints beckon hungry pedestrians all hours of the day as Western Avenue teems with bar hoppers and concertgoers by night. While LA Metro isn't nearly as expansive as the metro system in Seoul, "Little Gangnam" is still a relatively transit-rich part of the city which broadens its appeal to residents and visitors alike.
Thinking about making one of LA's most underrated neighborhoods your new home? Here's what it's like to live in Koreatown.
Living in Koreatown Los Angeles
What Attracts People to Koreatown?
Ktown is certainly best-known for its Korean culture and dining. With K-pop acts gaining large fandoms in the US in recent years and getting younger generations interested in Korean culture, it's no surprise that living in Koreatown, Los Angeles would become a goal for newcomers to the city and young people seeking their first apartment.
The cultural experiences and dining choices are major attractors that make moving to Koreatown, Los Angeles an appealing prospect to many. But if you're unsure where your life and career will take you in LA just yet, Ktown is also a very central location. If you need to be on-site for work in different parts of the city or greater Los Angeles area, living in Koreatown makes it a snap. The 101 is a quick shot up Vermont Avenue but Metro red and purple lines make it easy to avoid driving altogether, especially if you want to evade the onerous traffic in DTLA and Hollywood.
If you're thinking about moving to Koreatown, Los Angeles, you can rest easy since Ktown is known for historically having lower rent relative to other parts of central and western LA, even for newer luxury units.
Logistics and Transportation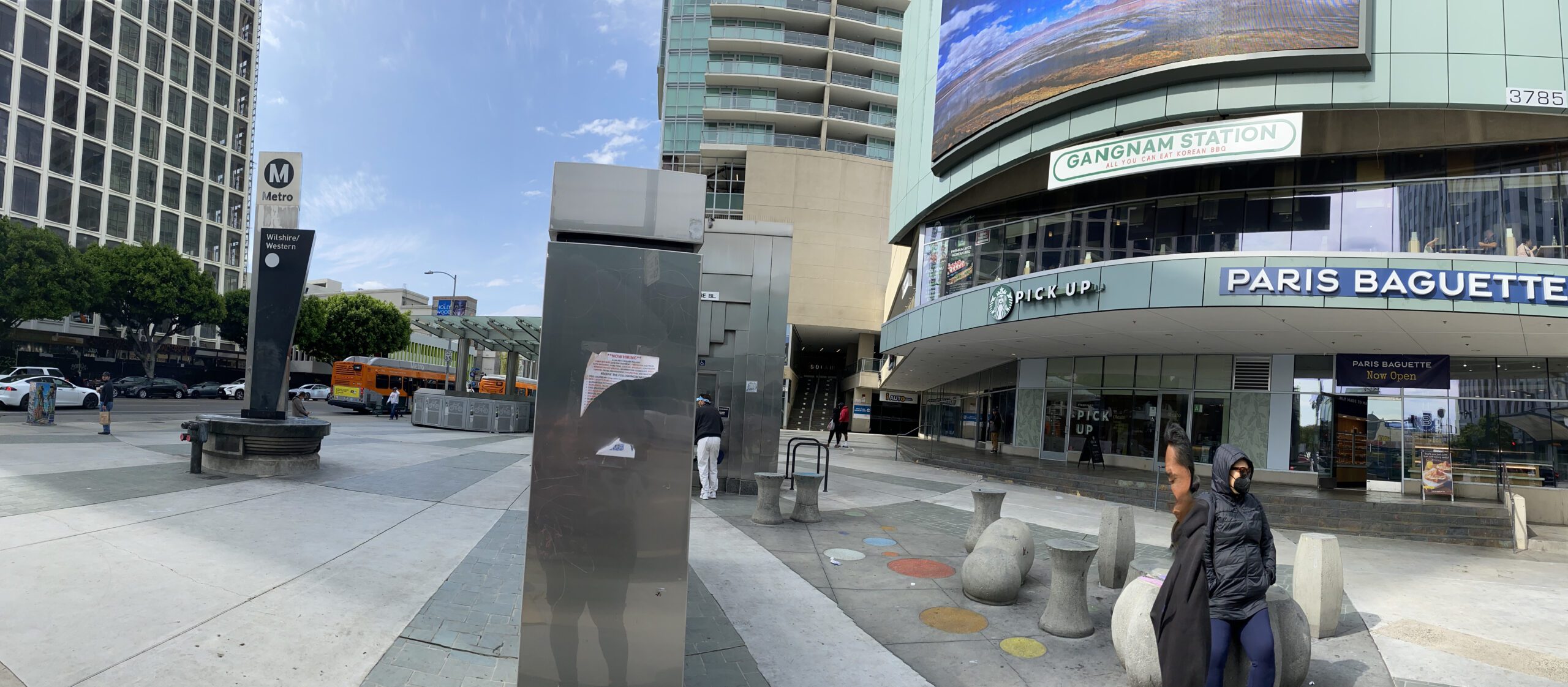 One of the biggest pros of living in Koreatown, Los Angeles is the transit accessibility that makes it easy to live without a car. With its central location and easy access to major thoroughfares, living in Ktown makes it easy to go almost anywhere.
The LA Metro D purple line runs from Wilshire Western to Union Station and connects to the B red line at Wilshire Vermont that runs from Union Station to North Hollywood. Both the red and purple lines go to the 7th Street Metro Center, which is just two stops from Wilshire Vermont on either line and five stops from Wilshire Western on the purple line, to connect with a plethora of buses in DTLA and additional Metro lines that go to Santa Monica and Long Beach.
Buses are plentiful in Koreatown as well. Major bus routes include the Metro rapid 720 from DTLA to Westwood or Santa Monica that runs along Wilshire Boulevard has high ridership and terminates service around 11PM, but its local counterpart the 20 bus runs 24 hours a day. The Metro 754 and 204 rapid and local routes operate similarly along the Vermont Corridor, running from Vermont and Sunset to Imperial Highway in south LA where you can connect with the Metro C green line at Vermont and Athens. The Big Blue Bus 7 local and rapid routes to Santa Monica originate and terminate at Wilshire Western and Dash also runs a Koreatown clockwise route that loops around Western Avenue, James M. Wood Boulevard, Vermont Avenue, and 3rd Street.
Metro Bikeshare is available at the Wilshire Vermont station and Lime scooters are a popular way to get around the bustling neighborhood. With so many necessities and amenities in an extremely walkable grid, many Koreatown residents also just walk to places.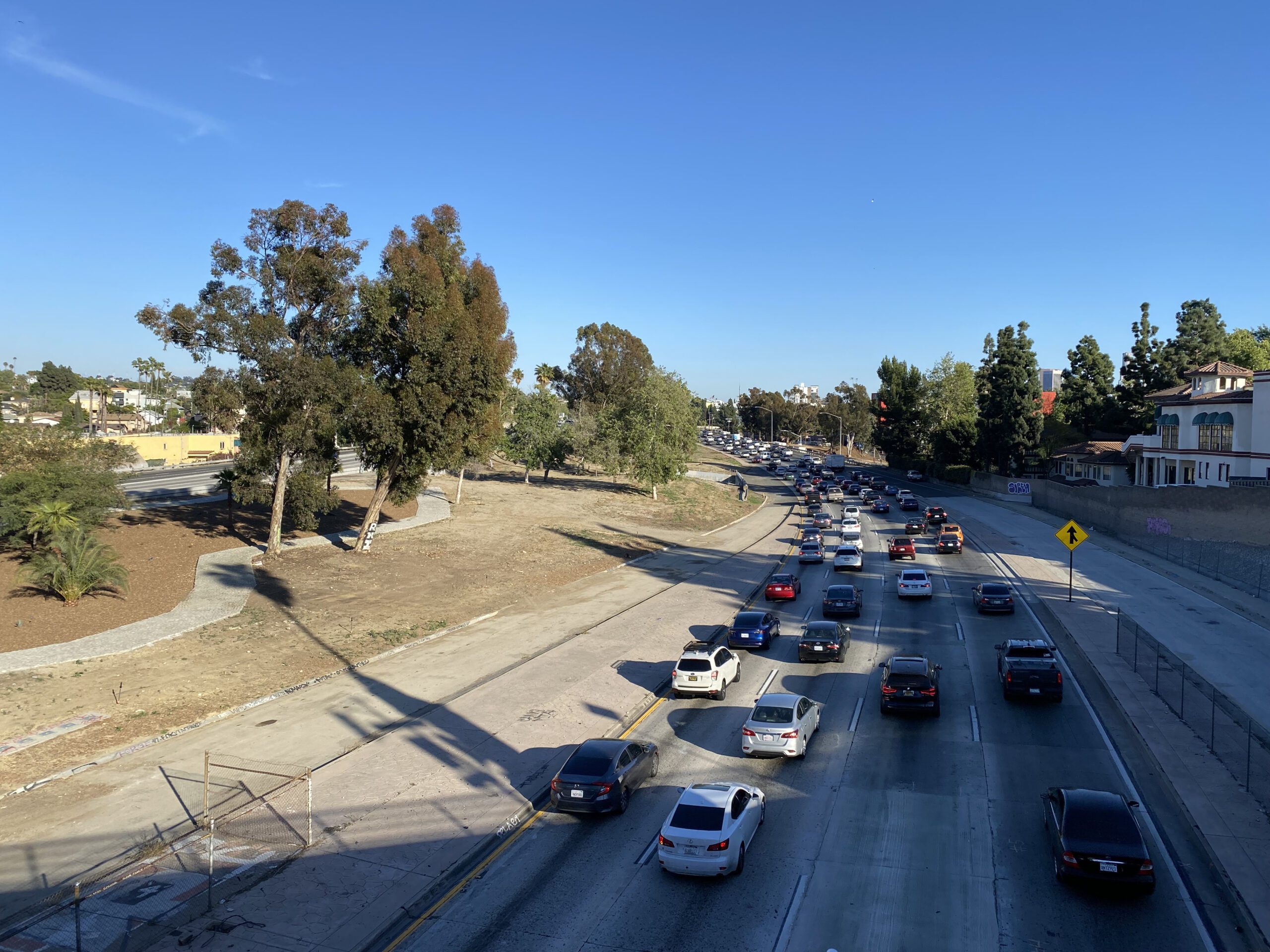 The closest freeway in Koreatown is the 101 which can be caught on Vermont and Oakwood while the 10 can be picked up to the south. The 110 is also close by, enabling quick access to Dodger Stadium, Highland Park, and Pasadena.
Koreatown Housing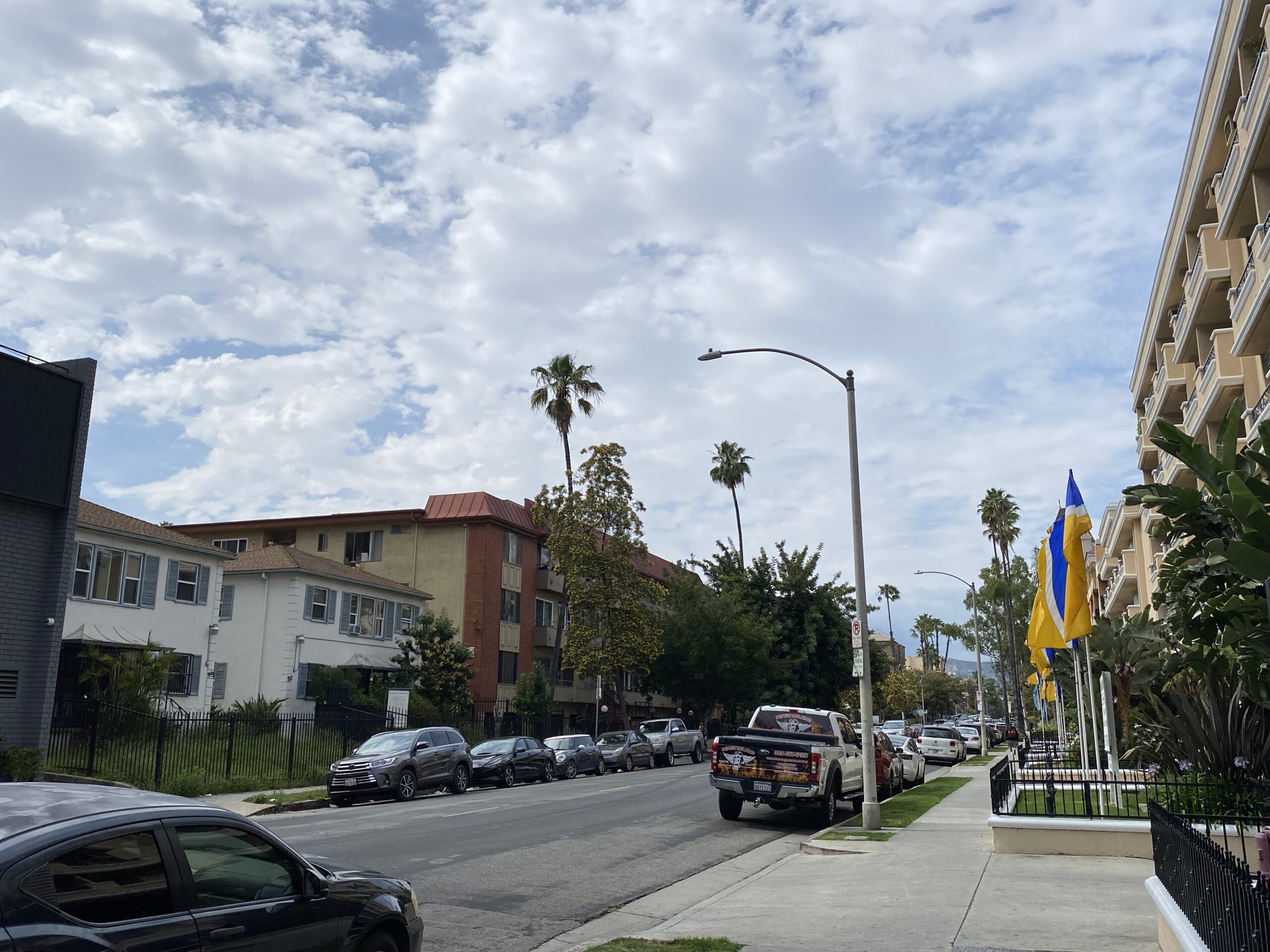 Ktown has a diverse mix of housing types. Living in Koreatown Los Angeles offers you many choices for apartment living, room shares, co-living arrangements, and more.
Modern high-rise apartment buildings dotting Wilshire Boulevard make the neighborhood feel similar to the dense residential blocks of New York and Chicago. But once you walk away from the main drag of Wilshire Boulevard, you'll see smaller and older apartment buildings and a plethora of single-family homes on quieter streets.
Apartments in Koreatown come in all sizes, with modern buildings offering more amenities than older apartments. High-rise buildings are more common on the main drag while low-rise buildings with fewer amenities but lower rent are more likely to be found on the side streets.
Koreatown Restaurants and Food Culture
Living in Koreatown, Los Angeles is a foodie's delight. Redolent with noodle joints, Korean BBQ, and hotpot, Ktown is a street food heaven with numerous food courts and outdoor seating. Nooks of clandestine fine dining are tucked between bibimbap and pocha restaurants. Independent and chain bakeries offer ultra-fluffy Pullman loaves, macarons, and classic croissants with Asian twists like matcha and ube. You'll have no trouble finding a coffee shop to work or people-watch.
Although the neighborhood may be famous for its Korean barbecue and pocha (Korean street food with restaurant interiors designed to resemble street stalls and carts), a myriad of other Asian cuisines can be found as well. Japanese, Chinese, Thai, Vietnamese, and Filipino cuisine is readily available up and down Wilshire Boulevard and 6th Street. Bubble tea and Instagram-worthy shaved ice bowls can be found all over the neighborhood, the perfect treat after being in the California sun all day.
Other cultures intersect in Ktown with incredible food as well. Little Bangladesh along 3rd Street offers South Asian and Indian classic dishes, and there are many Mexican and El Salvadorian restaurants and pupuserias throughout the area.
Education
There are a variety of public and private schools and higher education institutions located in Koreatown.
The Robert F. Kennedy Community Schools plaza is part of the Los Angeles Unified School District (LAUSD) between Wilshire Boulevard and 8th Street, bounded by Mariposa Avenue and Catalina Street. These schools encompass UCLA Community School, Ambassador School of Global Education, and Los Angeles High School of the Arts. Young Oak Kim Academy on Vermont and 6th is a middle school, and many LAUSD early childhood education centers are in the neighborhood as well. Bilingual education in Spanish and/or Korean is available at most of these schools.
LAUSD magnet schools in Koreatown include Commonwealth Avenue School for the Gifted in Arts and Tech, Virgil Middle School Health and Science Magnet, and White Elementary Visual Arts Magnet.
Higher education institutions include Southwestern Law School, CBD College Vocational School, American Vocational College, Los Angeles Institute of Architecture and Design, and International American University.
Things to Do in Koreatown
Ktown isn't just a destination for top notch fried chicken. Living in Koreatown, Los Angeles gives you instant access to vibrant nightlife that can often feel dispersed in this city. But you can get a thorough night out without even moving the car once (or taking one, for that matter).
A wide variety of pubs and late-night restaurants are found all over Ktown, especially in Little Gangnam where Wilshire and Western intersect. Moe's House of Axe offers food, booze, and axe-throwing under the same roof while noted concert venue The Wiltern is down the block. Karaoke clubs beckon you to give the latest K-pop hits your worst soju-soaked shot!
Koreatown is also an athlete's paradise. If your building doesn't have a gym, several chain and boutique gyms are all over the neighborhood. A massive retro bowling alley is next door to the Shatto Community Center and down the street from Lafayette Skate Park. City Center on 6th even offers indoor golf after you've hit their food court and Concerto Bakery! If theirs isn't big enough, Aroma Spa and Sport has four floors of driving ranges.
Koreatown spas can't go unmentioned. Lunch break spa hideaways are tacitly tucked into shopping centers but people come from all over the city to spend the day at Wi Spa or Aroma. Whether it's simple saunas or the latest luxurious Korean spa treatments, you'll find moving to Koreatown, Los Angeles a relaxing prospect.
Is Koreatown, LA Safe at Night?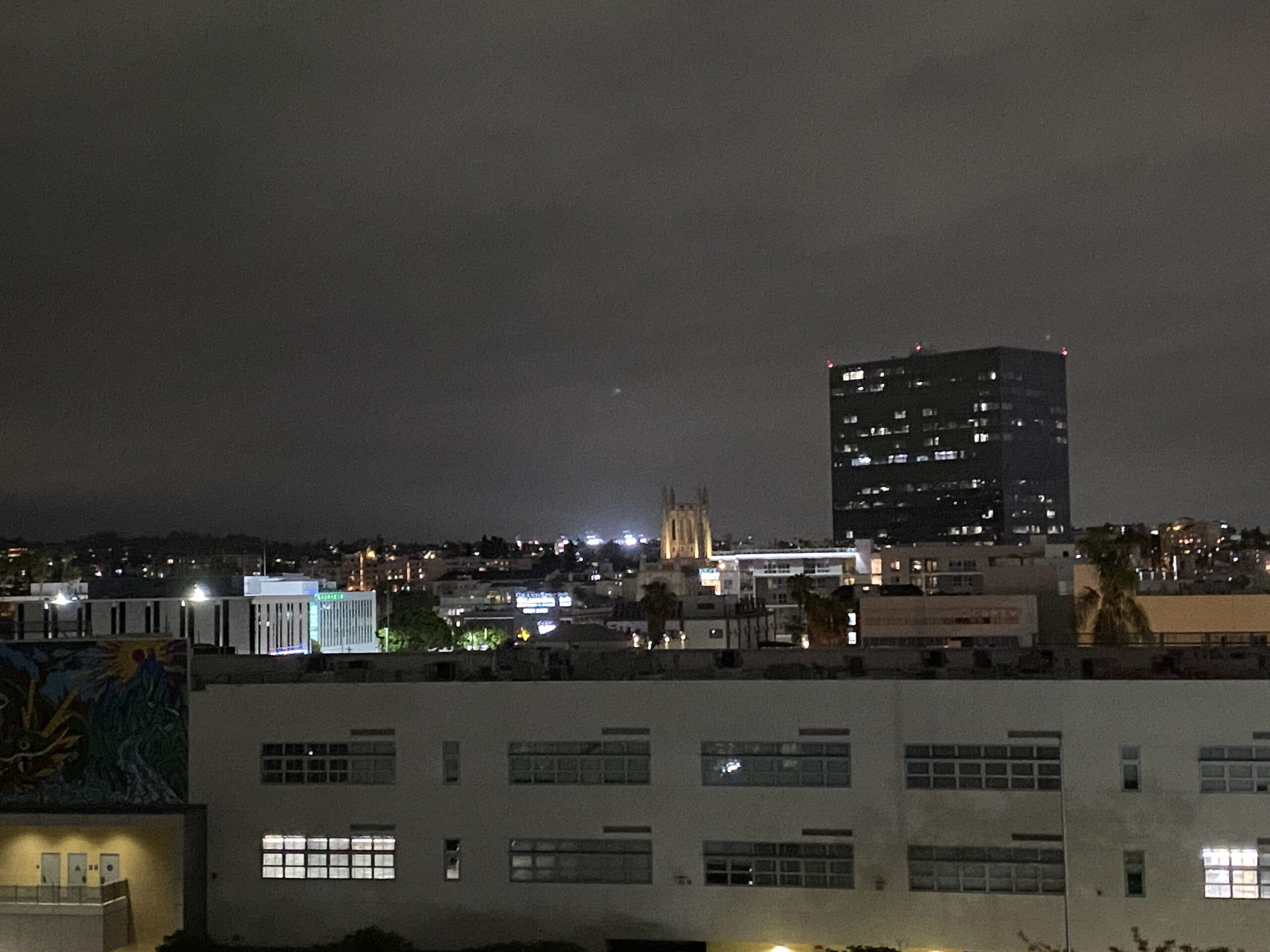 Ktown is one of the densest neighborhoods in the entire city of Los Angeles. Subsequently, crime statistics will make it seem as though this neighborhood is inherently more dangerous than other parts of Los Angeles due to its higher reported crime rates. According to Niche, 86% of residents feel safe in the neighborhood although police are slow to respond to incidents.
LAPD encompasses Koreatown into the Wilshire Area Profile. The April-May 2023 Compstat report indicates that most crimes in the neighborhood are property crimes, while violent crime remains very low. Both violent and property crimes also decreased in most categories compared to 2022.
Robberies and car theft are the most prevalent crimes in Koreatown. While it is fairly safe to be out in Koreatown, LA at night, you should still keep an eye on your possessions. If you drove into the neighborhood and parked on the street, make sure your car is locked and no valuable items are visible.
The main drags on Wilshire Boulevard, 6th Street, Vermont Avenue, and Western Avenue are rich in nightlife, bars, and eateries with late hours. They are well-lit and people are always out, especially around Wilshire and Western. Stay on your guard on side streets.
Is Koreatown a Good Place to Stay in LA?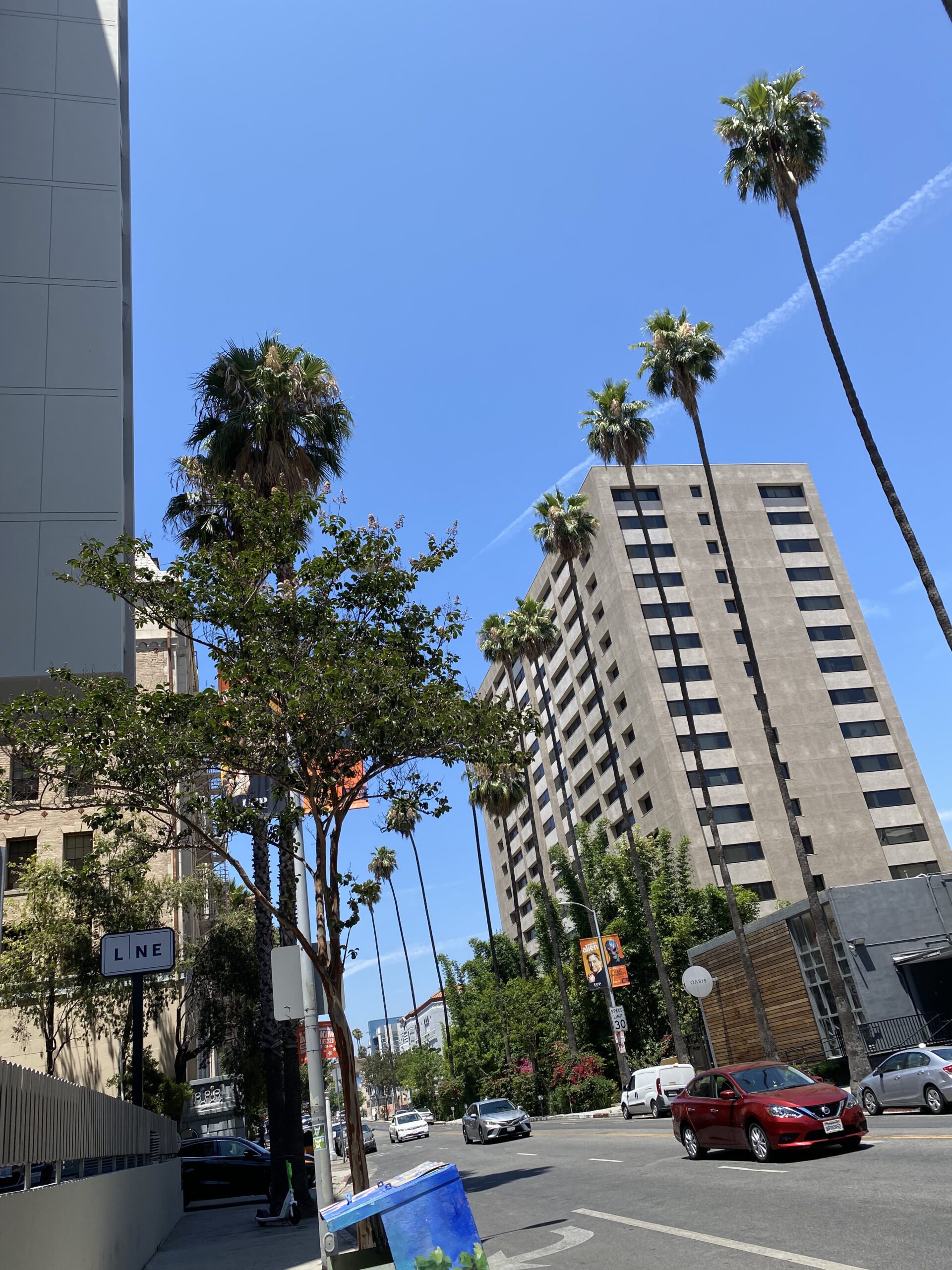 Koreatown is an excellent place to stay if you're just visiting LA. There are a few brand-name hotels close to transit, budget options, and a few high-end boutique hotels, all close to public transit and major freeways. Due to its proximity to DTLA and Hollywood, Koreatown is a popular place to stay for events in these neighborhoods because the hotels cost significantly less than official hotel blocks while being just a few Metro stops away.
Be advised that hotels fill up quickly when major acts have shows at The Wiltern and attendees want to be close to the venue.
With many shops and dining options at all hours of the day, Ktown is a great place to be if you forgot what you needed for your trip or want to get Denny's at 2AM.
When it comes to living in Koreatown Los Angeles, Like many parts of LA, Ktown feels like a mini city in its own right. The neighborhood isn't as quiet and sprawling as nearby East Hollywood and Los Feliz. But with plentiful housing both new and old, incredible food and transit, and numerous shopping and recreation options within walking distance, more people are seeing the appeal in moving to Koreatown, Los Angeles.